Hi everyone! This is TingThing, the Dev. of Platform Builder,

Platform Builder 8 has arrived!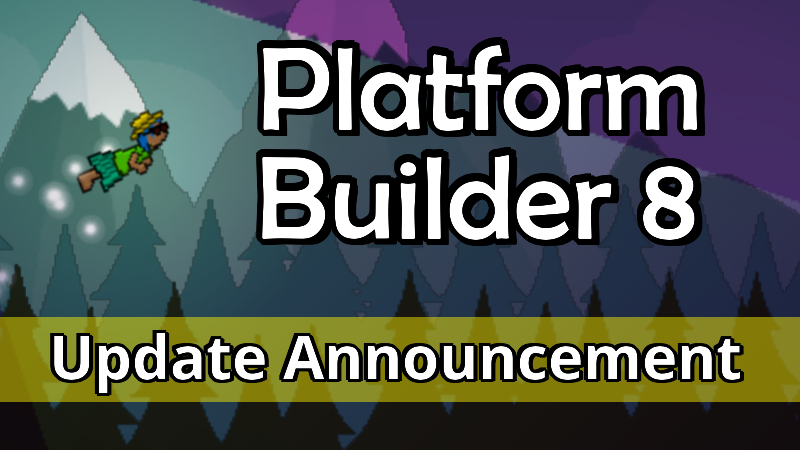 There are a LOT of new features that you can see here and here, but one of the most important additions that I want to highlights is the ability to export your games into a stand-alone .exe package with Platform Builder Pro.
This is something I have wanted to do for a long time, and I finally figured out a way to do it! If you have supported this program by purchasing Pro, you will be able to export your games to run on their own directly through Platform Builder so you can share them with your friends or even upload to other indie game websites.

With all the great new features that are out, I believe this community could create a great selection of fun and creative games with Platform Builder!

Enjoy all of these new features,
TingThing