We had a planning day yesterday...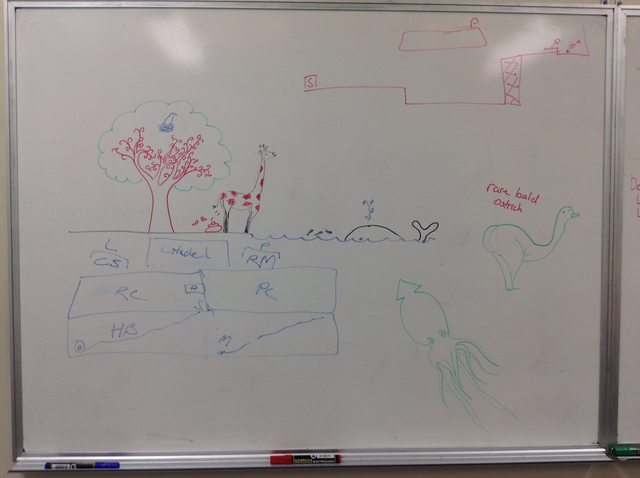 ... after we drew this... So now we have the story set out now in its entirety, we have a better grasp on the cutscene mechanics and all the themes of the game. Basically, all the things that give us nothing to show you...

Except a rare bald ostrich...