The trailer for Pixel Knight has been released. You can see it in the videos page or directly here:
The trailer tells some of the story of the game, which can also be seen in the 'Details' news or on the game intro (which has a screenshot in the game's images. There is also some footage of the later parts of the game, as well as 2 boss fights. The bosses showed are the Lava Slimey and the Slimey King. I am not going to give further information so it's not spoiled for anyone.
Also, the game now has an updated boxshot, which shows some of the enemies the player will have to face in the game. You can see it below.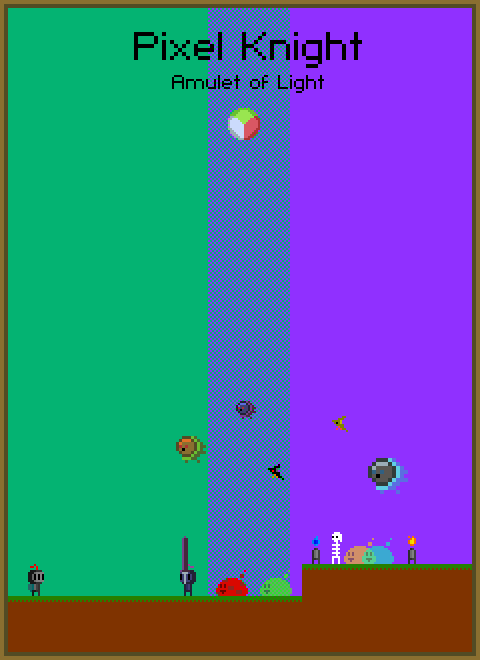 I'd also like to show some of the game's sprite in detail. Here are the four swords in the game:




The first one is Dracon's sword. It is a double-edged medieval sword. Then there is the sword used by a in-game enemy the player will encounter, the skeleton. The third is the Dark Knight's Sword, Moonlight Edge, and the last is the Cleanser, the sword used by Nate. Further details about these characters won't be revealed so as not to spoil the experience.
And here is a bonus sprite, which is not part of the game. It shows the Lord of Darkness' human form.
Small:

Large:


Thanks for the interest in the game! Hopefully it will be approved soon and you'll be able to get it. Meanwhile you can get the demo quest, Tower of Trials, right here: