This past week has been a roller coaster of emotions for us at New Horizon Games, what with the kickstarter campaign drawing to a close and all.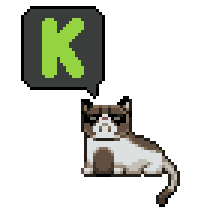 Exciting times are upon us as we inch closer and closer to our goal, but don't think that has us working any slower. From awesome new special effects, to new pilots and even victory screens, progress is chugging along just as much as ever! We've recently invested in android exports and added a few lovely kittens to our roster of fighter pilots, I'd like to introduce you to Cranky Pants, Fruit Head, and General Fluffy:

We've also been hard at work making Combat Cats a more complete gaming experience, with the addition of victory and defeat screens at the end of each level. We've improved upon the design that was uploaded earlier in the week, as well as improving our fighter pilot's appearance, making him far more adorable. I'd like to introduce you to Kawaii Cat and the improved Victory screen: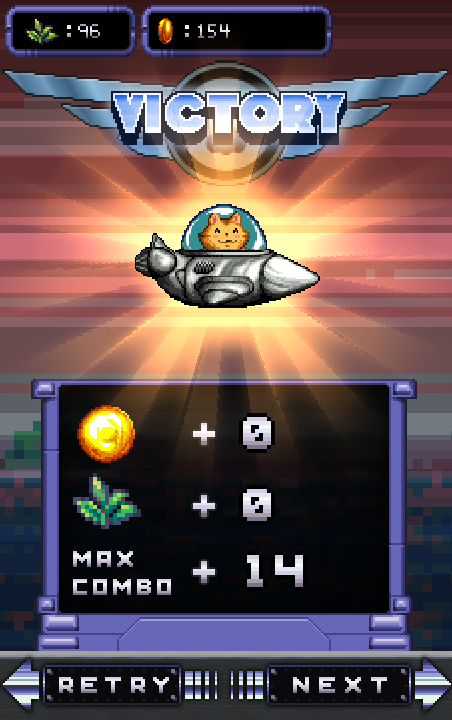 And last, but certainly not least, we've been hard at work on some of the new "special" gems that you'll find in the game. These will be similar to the super gems in games like bejeweled, setting off one of these bad boys creates an intense explosion, triggering many gems to go off at once, dealing a massive amount of damage to your foes. Without further adieu, I give you a video of the Nuke Blast in effect!!
We'd like to personally thank everyone that has been supporting us throughout development, from the nearly 200 backers, to our family, friends, and fans. Without you guys, Combat Cats would just be a daydream in our imaginations. We love all of you!