Snorms is currently available on IndieGameStand (https://indiegamestand.com) for 4 days. Pay what you want and you will get Snorms + Alien Blitz on Android + you will support charity (10% of the proceeds will go to Médecins Sans Frontières) + you can request Desura keys (if you pay more than 1$).
Top contributors will also get a free map pack and OST!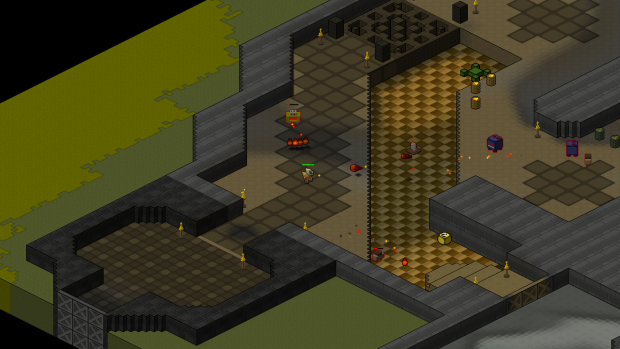 Snorms is an isometric arcade-shooter with loads of weapons, levels and monsters. It takes the best of old Doom games (labyrinthine levels, loads of enemies, powerful weapons) and add some modern gameplay mechanisms (experience system, upgradeable weapons, achievements) to create a fast-paced arcade-shooter.
Pitch wrote: "Aliens want you dead and you don't want to die"
You play a mecha-soldier resting on his native island, but it is quickly overrun by monsters from outer space and no outside help is available. To restore freedom you decide to grab your shotgun and kick them out!
If you want to help me, you can also vote on Steam Greenlight, it will help me introduce multiplayer to Snorms.
Have fun!
Haedri