We're really moving along here, and I've just finished adding all of the required features for part 3/8. What's new about part three? Well, two new location types (with new generation algorithms for them), and the addition of Quests!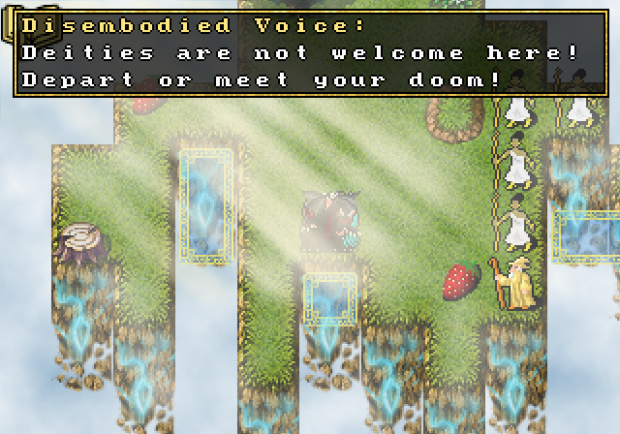 Quests, unlike locations, have a goal you must accomplish. The goal may be doable in multiple ways, but until you accomplish that goal, you will not be able to leave the quest area to heal/revive your followers without using the Rope item. Yes, this means you have to ration your items and followers (remember, you can only bring 6 active and 6 reserve followers, if they all die, it's game over). Some quests will also have puzzles that you need to solve, so they break up the standard fight, convert and strengthen gameplay.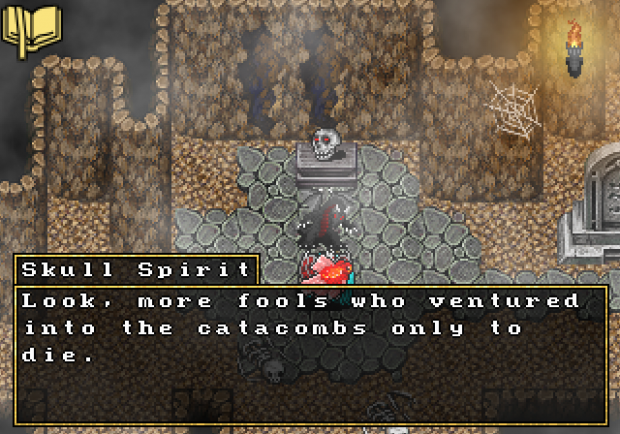 Now that part three is done, all of the core elements of the game are done. However, while I have a lot of utility code for creating quests, all of the future quests will have different goals and puzzles, so they will all require a decent amount of work (unlike locations, which I can just set the parameters, select the generation code, and the location is generated). I also have some minor features planned for the later part of the game to increase difficulty. But my plan is not to make the game frustratingly hard - in fact, a lot of the game should be rather easy once you get the hang of it. But I do want to continue challenging players with new elements, and there will be parts that are difficult and will require skill and strategy to get through.
Onwards to part four! This game has a lot of content, but if we keep up this pace and keep finishing the parts, we could easily finish the game early next year!