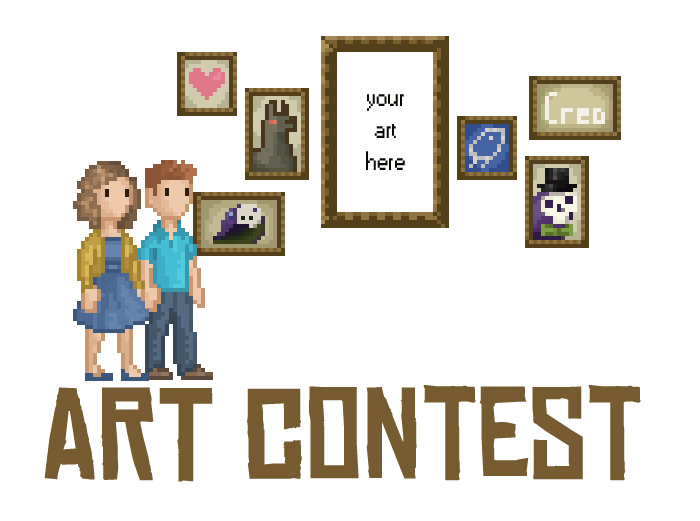 In Crea, you will be able to craft paintings for your home! The paintings will be randomly created, so you never know which one you'll get. Collect the whole set!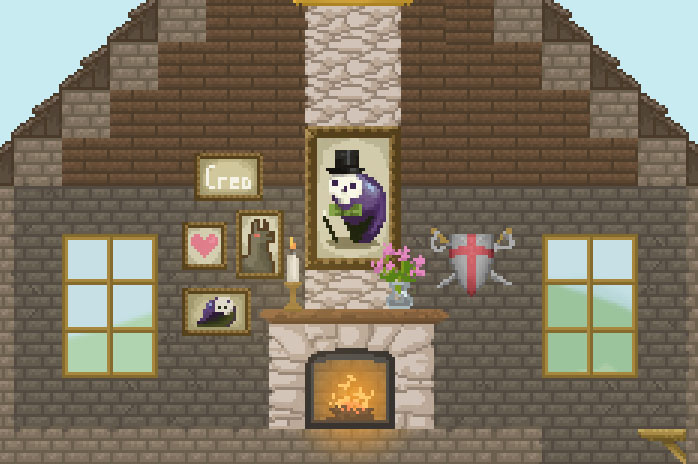 We are holding a contest to see what kinds of masterpieces our fans can come up with. Design your own Crea-style painting, and the winning piece will be included in the game! Draw a landscape, a portrait, an abstract, anything. Just have fun. You can download the templates below to get started.

How to enter:
Create a pixel art painting using the frames above or your own frame. Feel free to resize, recolor or otherwise change the frames. Maximum size is 108x72 pixels.
Save your image as a PNG or high-res JPG.
To enter, post your image in the forums in this "art contest" thread.
The artwork must be in pixel art form. (i.e., not a scanned pencil drawing)
No copyrighted content. (No Batman, Super Meat Boy, etc.)
Contest ends 1/30 at midnight PST. The winner will be contacted through the forums and announced on this blog.
Up to 4 entries per person.