Hello!
I'm here to announce Painters Guild, a new game by me, Lucas Molina. It's a game for people who like art, history and pixels! You get to form a team of artists in your guild, paint great works and eventually become the greatest art academy of the Renaissance.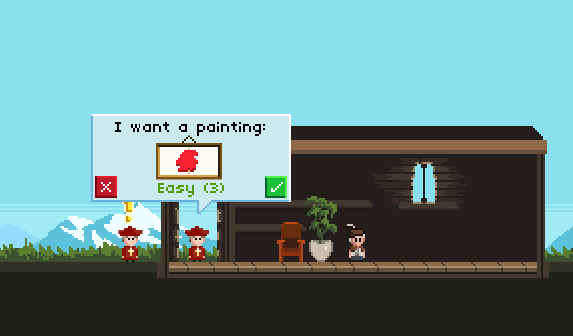 I've been developing it for a few months now, but the game has progressed a lot recently. My goal is to finish it in time for next year's IGF and other game shows. Today I've created the game's logo, website, twitter and this page. I believe I'll have a prototype out soon and I wanted to start reaching out to people so they can play the game!
There is also a DevLog where you can see the development of the game, I try to post everything there. From now on I'll also try to post weekly updates here with the highlights of my progress.
Since it's still early in development, feedback is much appreciated. Please leave your comments!
Thanks and follow me!