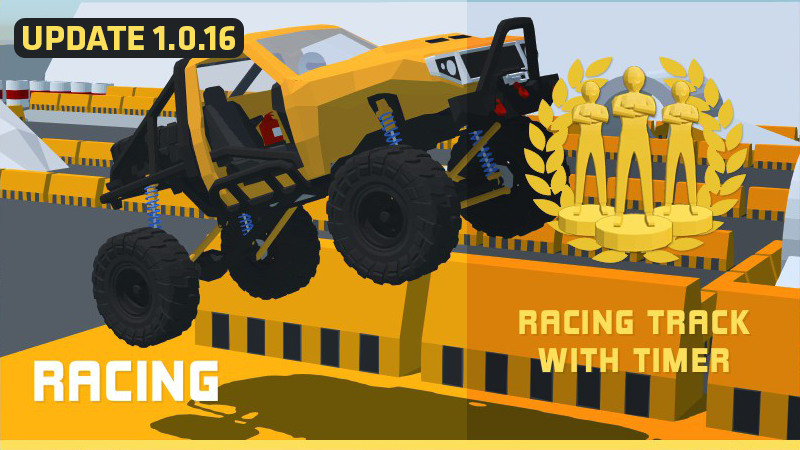 Offroad Mania 1.0.16 updates:
+ added Race mode (!) (3 tracks)
+ added leaderboard for Race mode
+ added 35 pieces (!) for Endless mode
+ added sounds for gearbox
We will work on next updates.
If you like Offroad Mania write your feedback on Steam page, please.
We plan to regularly improve the game with our fans, write your ideas in Community Hub and Discord.