Oculus made a surprise reveal at the Oculus Connect 3 conference this week. It debuted a new kind of VR headset, which the company is calling the "Santa Cruz" prototype. Unlike the Oculus Rift, which requires a wired connection to a powerful PC to function, this new prototype is completely wireless, and completely standalone – it doesn't need a PC, as all the processing hardware is contained within the headset itself.
That self-contained processing power doesn't mean it will be capable of the graphical fidelity of a high-end PC, though. Oculus is positioning the Santa Cruz prototype as a mid-point between the quality of the Oculus Rift, and the quality of mobile HMDs like the Gear VR.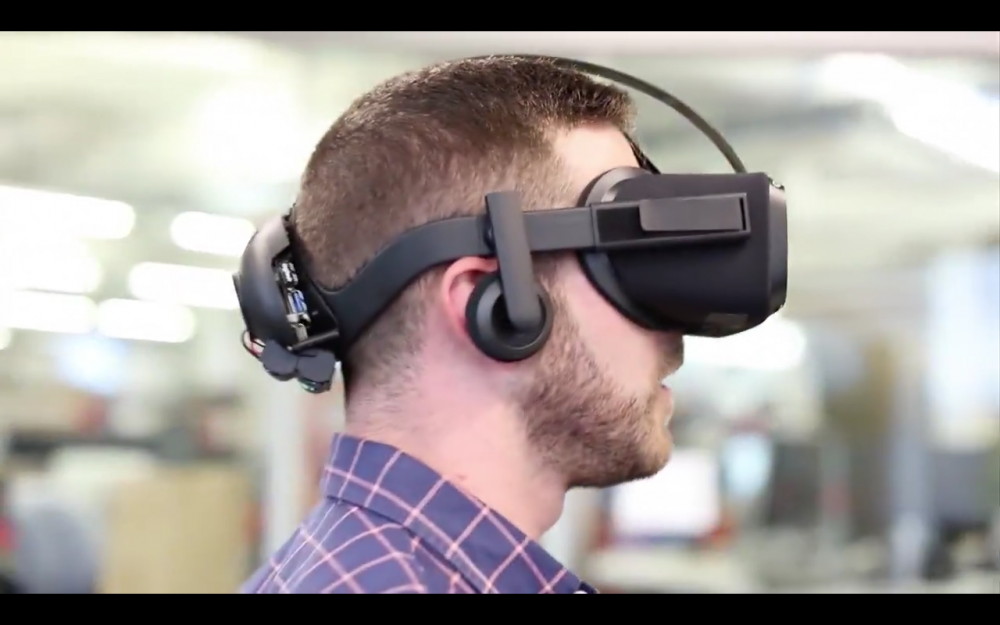 The Santa Cruz prototype contains inside-out positional tracking, which is what allows it to remain wireless and standalone. This positional tracking technique uses cameras and sensors inside the headset which face outward and scan your surroundings to calculate positional data. This is opposed to headsets such as the HTC Vive, which use an outside-in positional tracking system with lighthouse base stations that face toward the headset and track it that way.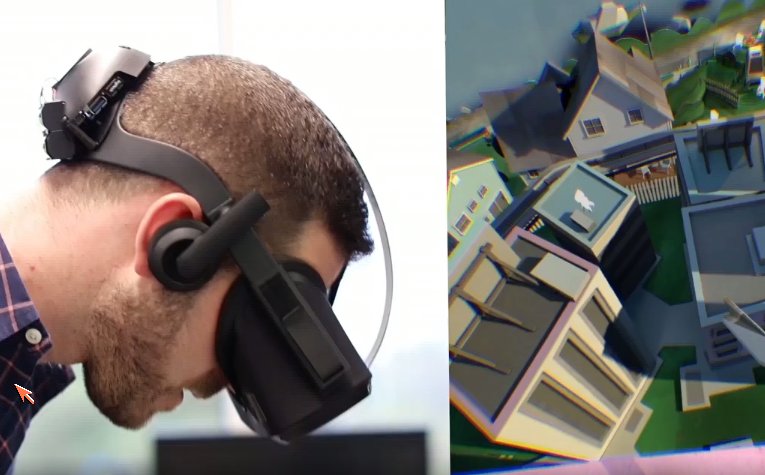 According to UploadVR, the Santa Cruz prototype is a peek at Oculus' long-term goals for VR. "We're working on this now," Facebook CEO Mark Zuckerberg said. "It's still early ... We have a demo, but we don't have a product yet."
The site also had some hands-on time with the Santa Cruz prototype. Though no technical specifications were gleaned, the room-scale tracking that being a standalone headset affords sounded impressive:
"I walked from one end of the room to another and back again, jumped and crouched, and the self-contained unit didn't lose tracking ... Overall, the experience felt more like a Rift that went wireless rather than a Gear VR that gained position tracking."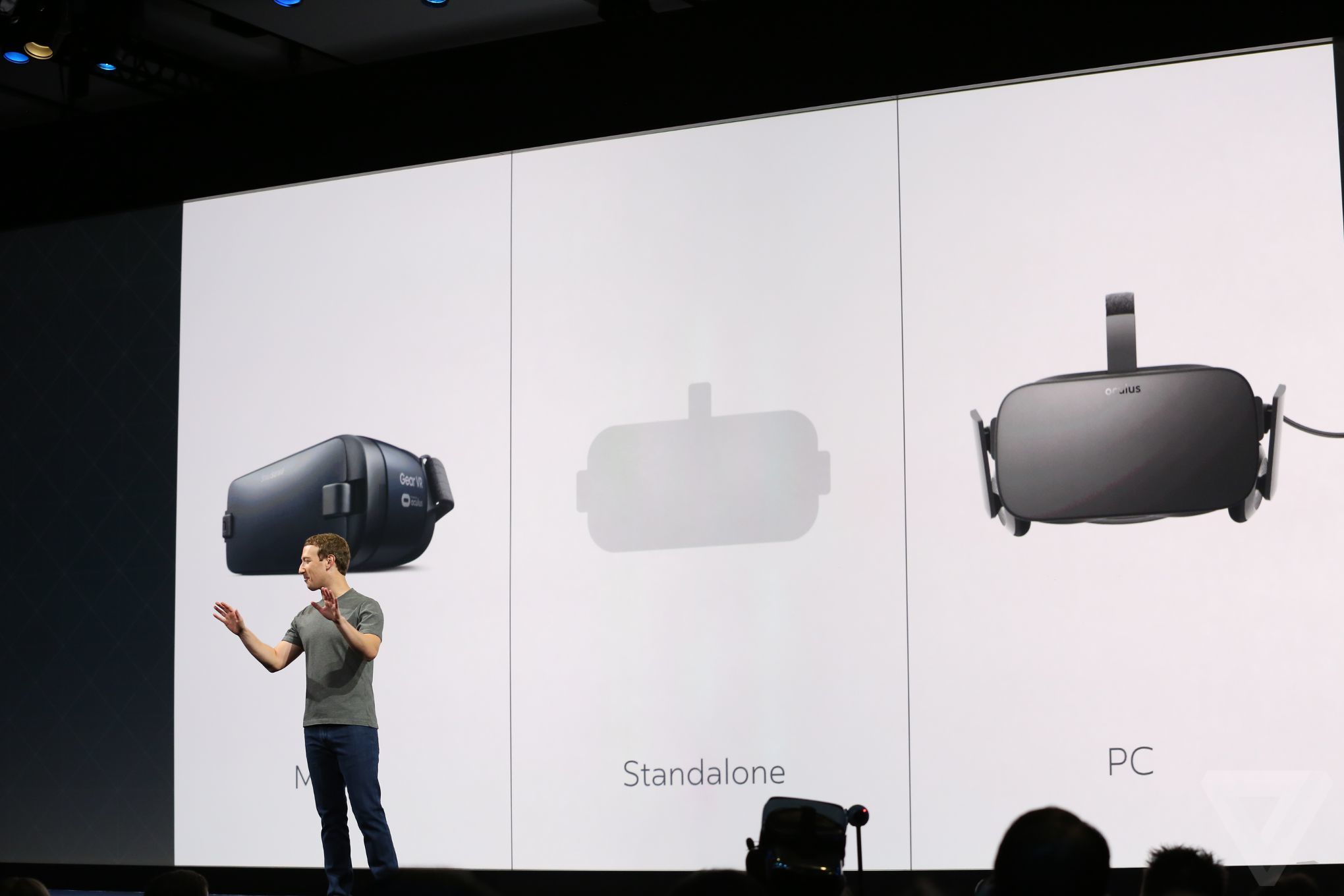 Though Oculus CTO John Carmack has been attempting to solve the mobile VR positional tracking problem for some time, he apparently did not work on this prototype, which was instead put together by Oculus' computer vision team. It's unlikely we'll see this prototype see anything close to a commercial release for a number of years, but it's exciting to get a glimpse at what's in store for the next generation of virtual reality hardware.