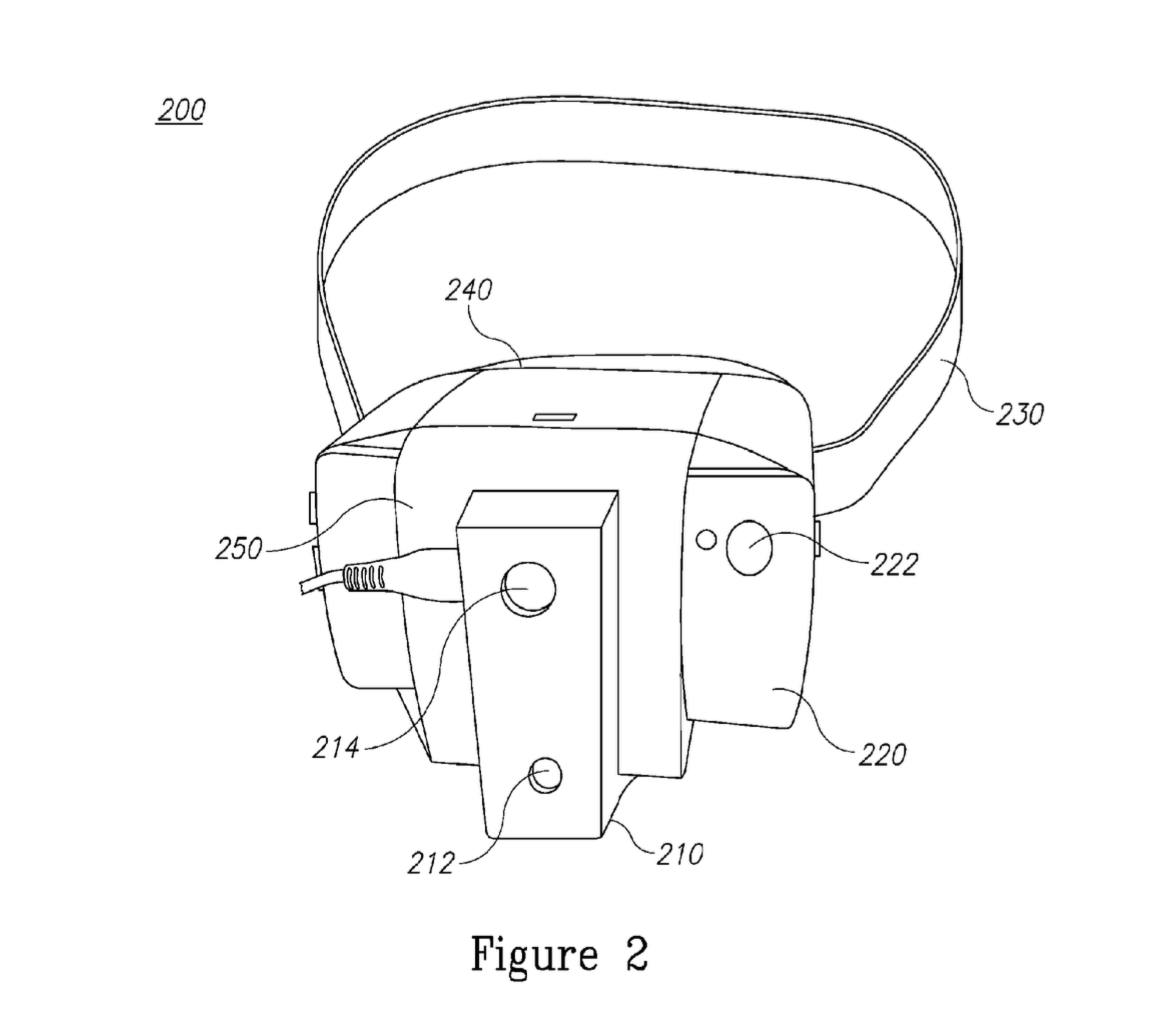 UploadVR has a report on a new patent that has been granted to Oculus which concerns a new system of movement within a virtual reality environment. The report claims that this movement system is designed to be an alternative to having to point at a location on the ground and teleport to it, as is currently the standard with VR games.
The system utilises a smartphone as the head-mounted display, much like the Gear VR, as well as an additional sensor to track hand gestures. As UploadVR notes:
"The patent shows the schematics of a smartphone-based HMD with "an illuminator (e.g. laser transmitter) such as an infra-red (IR) pattern illuminator, a camera such as an IR camera" to do hand gesture tracking, and possibly inside-out positional tracking."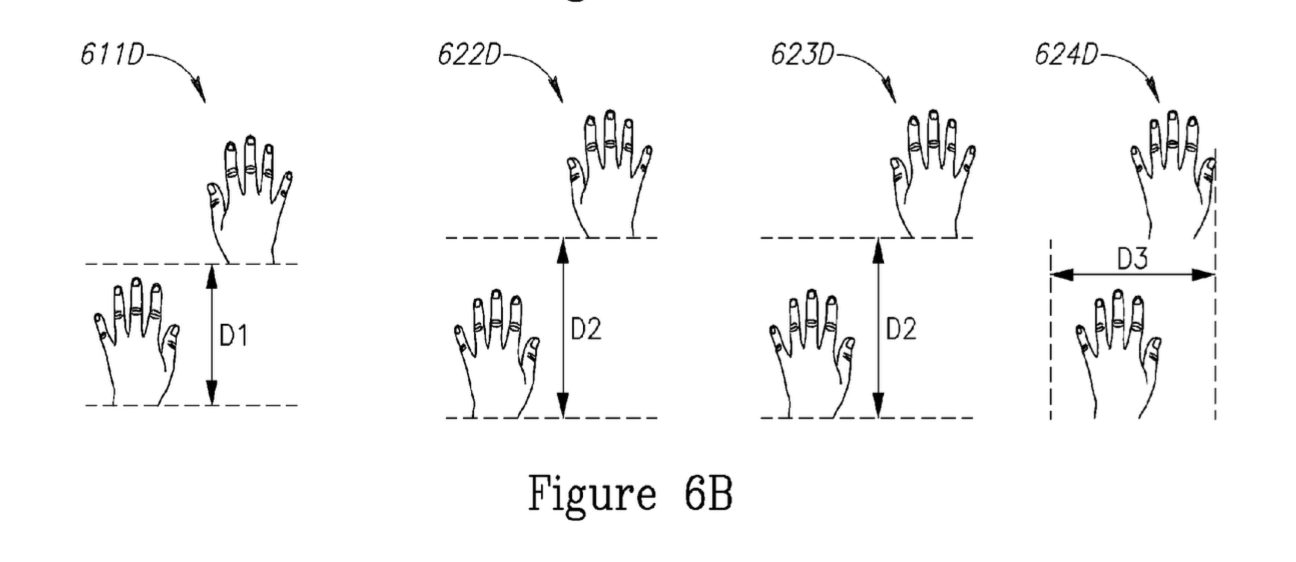 Inside-out positional tracking refers to the use of a smartphone's internal hardware, such as its camera and gyroscope, to track the user's head position. This is in contrast to "outside-in" tracking with systems such as the Oculus Rift and HTC Vive, which both use external sensors – a camera for the Rift, and the Lighthouse base stations for the Vive – to handle their own positional tracking. Inside-out mobile positional tracking is something Oculus CTO John Carmack has been trying to solve for some time.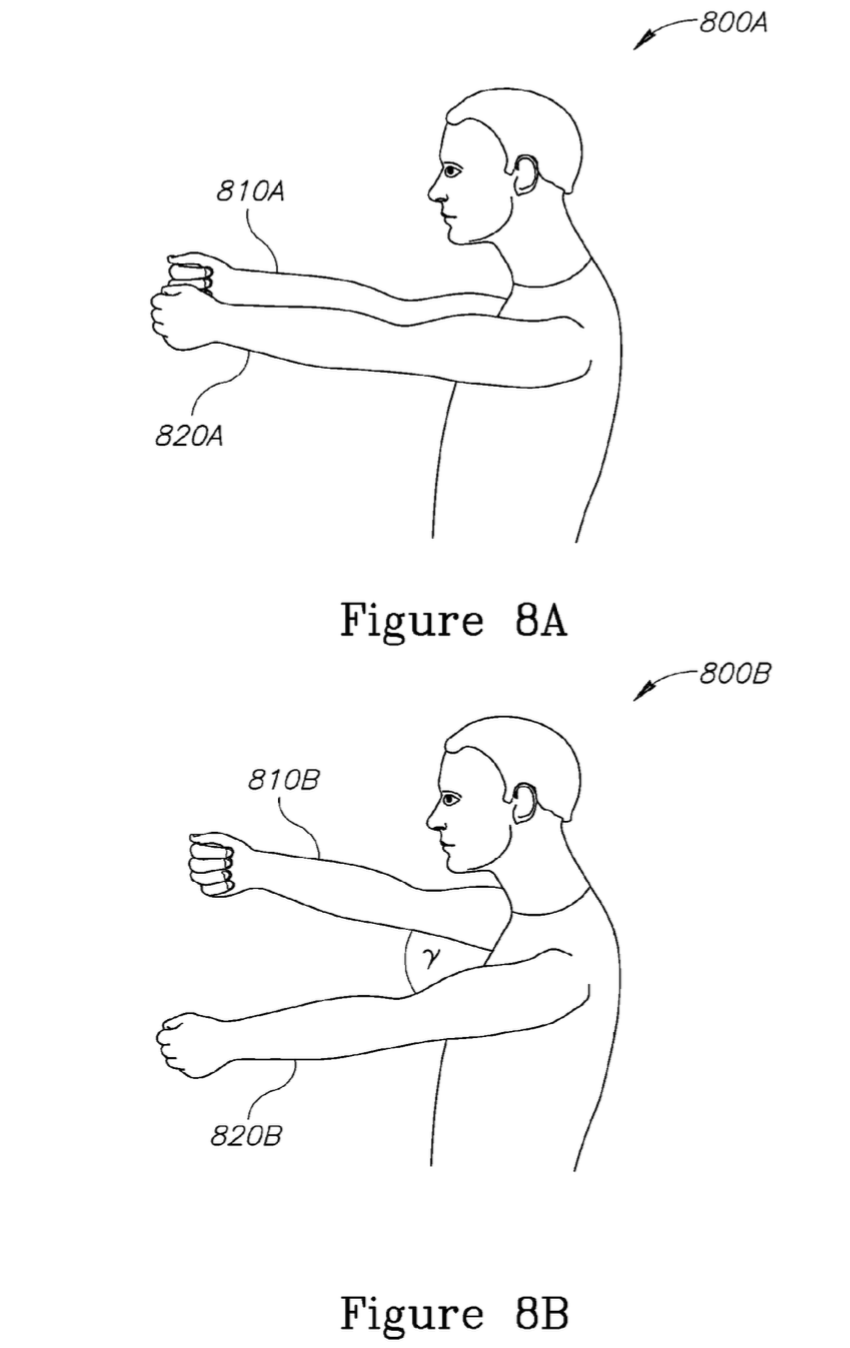 In Oculus' new patent, this positional and hand tracking would be accomplished by the aforementioned "illuminator" sensor, with also the possibility of an additional external camera. The hand gestures themselves are what allow for movement within the VR space, and the patent describes them as such:
"In operation, device may serve as a means for providing VR navigation commands using intuitive posturing and gesturing of one or more body parts of the user as will be detailed hereinafter."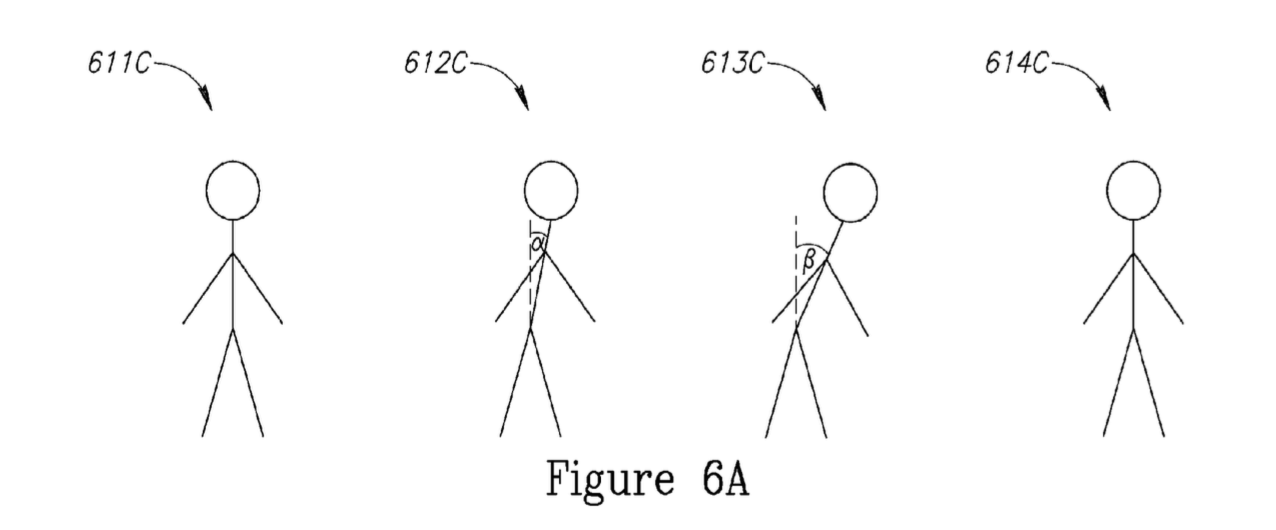 The patent shows the user raising their hands and performing a "move" gesture, upon which the device would measure the distance between the hands and move within VR accordingly. How far apart the user's hands are determines how far and fast they move. The patent also describes tracking the user's body position and pose to perform additional movements, such as leaning to turn. Finally, the system appears to track the user's shoulders via an external camera to track even more movement possibilities.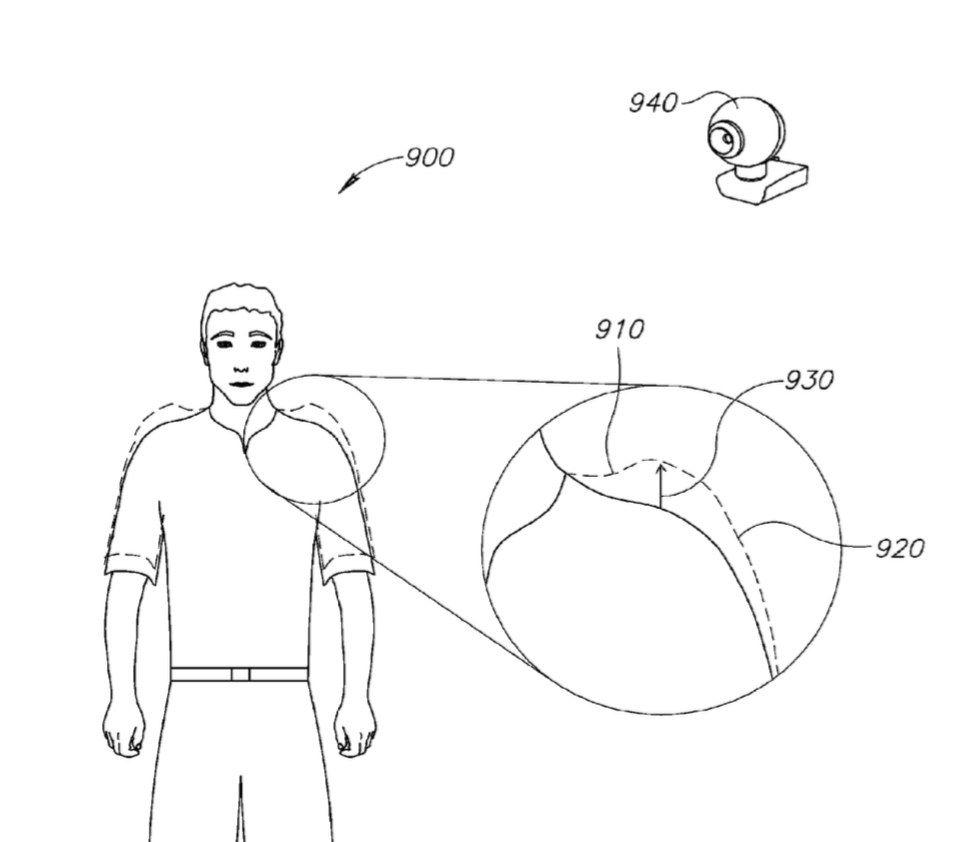 This new locomotion system appears to be what Pebbles Interfaces is working on. The company was acquired by Oculus back in July 2015. Should this movement system come to fruition, it's likely we'll see it included with the next generation of the Oculus Rift headset, or on future mobile VR headsets should it become feasibly portable.