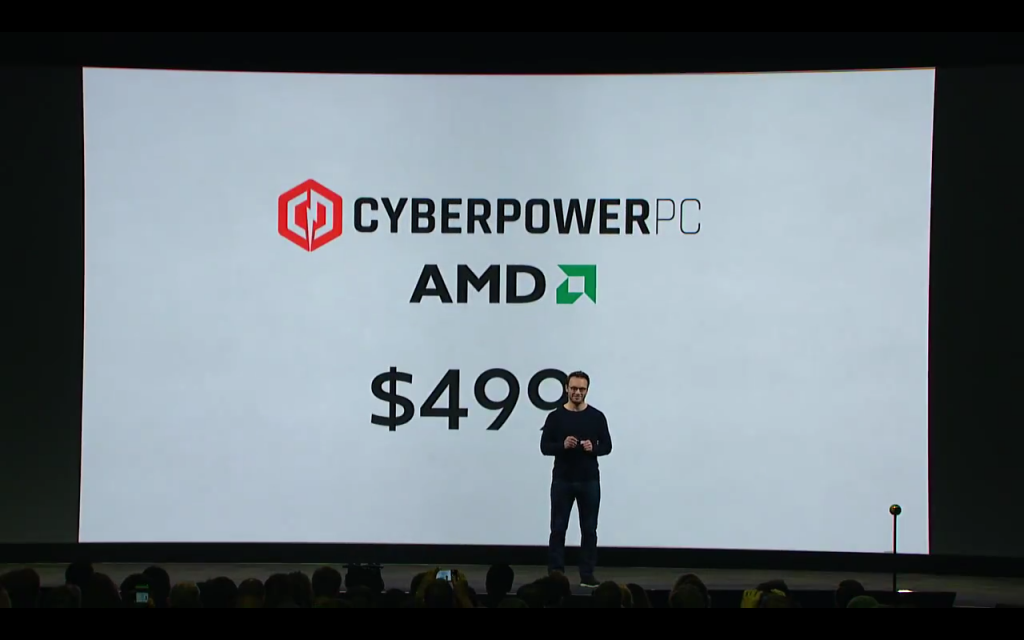 Oculus was the earliest VR manufacturer to partner with hardware companies to certify what it calls "Oculus-ready" PCs. These are pre-built systems that contain hardware which is guaranteed to run the Oculus Rift at an optimum rate. Partners included HP, Dell, Asus, Alienware, and others.
Due to the high demand any premium VR experience places on PC hardware, these PCs were in the more expensive range of pre-built system prices. They could range anywhere from US$949, through to a whopping US$2,549. This high entry cost – coupled with the price of an actual VR headset itself – was one of the key factors keeping VR from growing as fast as it potentially could.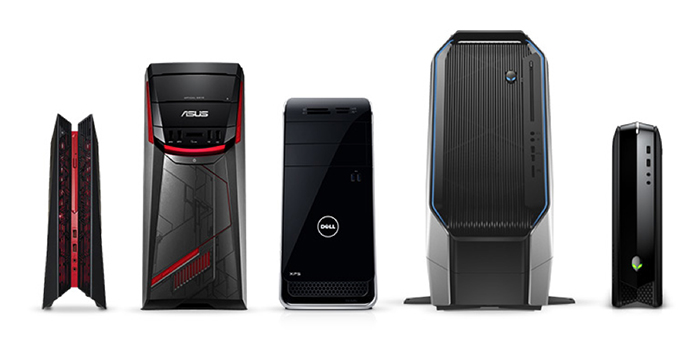 This week, at Oculus Connect 3, Oculus announced new specifications that would classify a system as "Oculus-ready" - specifications that can create a pre-built system for almost half the price of the previous cheapest one – just US$499.
Those new minimum specs are:
NVIDIA GeForce GTX 960
Intel i3-6100 / AMD FX4350
8GB+ RAM
HDMI 1.3 Video Out
Windows 8
On-stage, Oculus CEO Brendan Iribe said these lower specs were possible because of the use of two rendering techniques: asynchronous timewarp, and asynchronous spacewarp. The former uses predictive algorithms and image warping to try to guess where your head is looking in the next frame. The latter uses similar predictions, but instead of guessing where you'll be looking, asynchronous spacewarp guesses where your whole head is moving in three dimensions.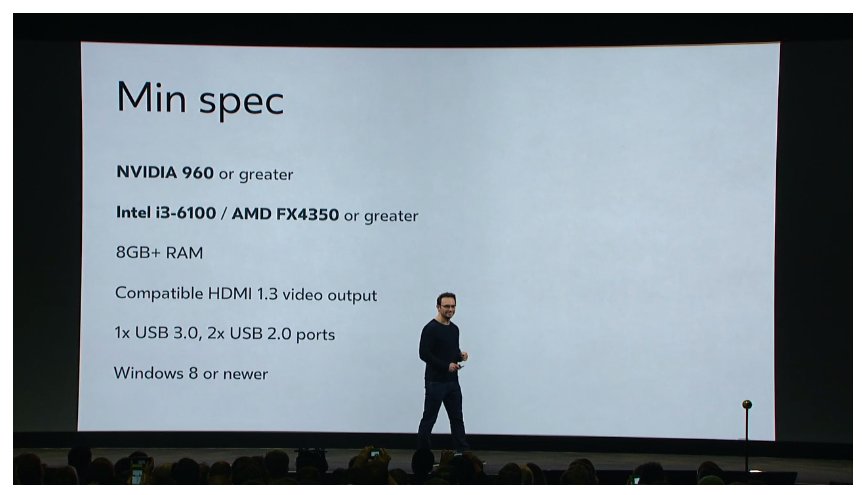 Using these techniques, the Rift is able to function at 45 actual frames per second, while reprojecting up to 90 frames per second using the easier rendering from the estimations created by the two timewarp techniques. This of course doesn't sound like a perfect experience, but it's still making VR viable at much lower price points than it was before. Expect to see new pre-built PCs come to market based on these new specifications, soon.