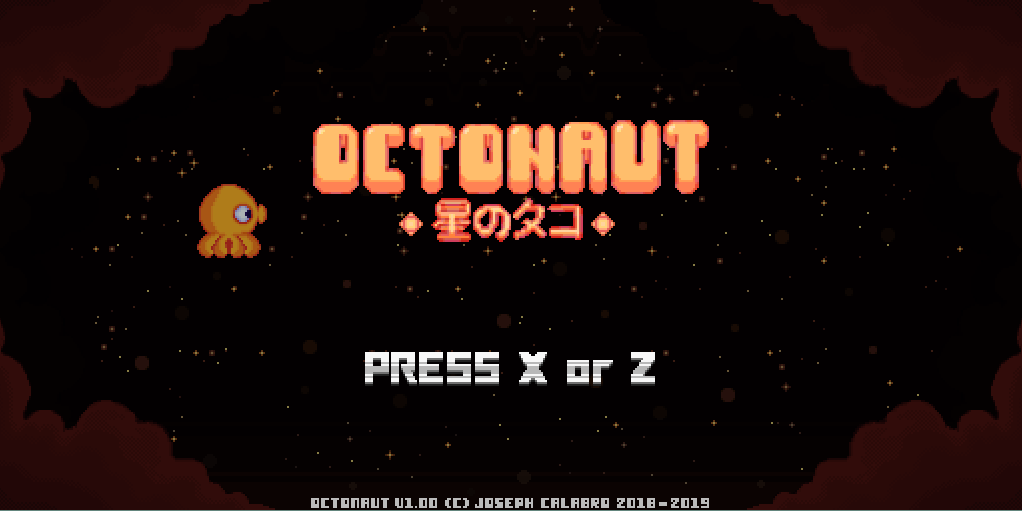 Hi everyone! I'm happy to announce that my game is now available on Steam! It started off as a university project made in Monogame which I later migrated to Game Maker. The game has taken a little over a year to make and marks my second game published on Steam.

A bit about the game:
Octonaut - 星のタコ is an arcade shoot 'em up inspired by Parodius, Fantasy Zone and Harmful Park. The game stars a yellow octopus named Octonaut who is earths protector. It is up to the player to save the world from an alien invasion.

The game features 8 levels and bosses and follows Octonaut's journey from the beach, through the stars and eventually to the alien mother-ship.

The game has 3 game modes, Normal, Panic and Custom.

Normal Mode: This is the normal game. You start each life with 1000 HP, if your HP reaches zero you will be in a pinch. If you take damage while in a pinch you will die and lose a life. If you don't take a hit for 8-10 seconds you will recover 100 HP.

Panic Mode: This is the hardest game mode and is for those seeking a challenging experience. You start each life with no HP and a shield meaning it will only take two hits to lose a life.

Custom Mode: In Custom Mode you can customise:
Your maximum shield
The amount of lives you start with
Your starting weapon
Whether power-ups are enabled
Which level you start from
Whether you start from the boss
This mode is designed for those seeking a more casual experience.

Assist Mode: The game offers players an assist mode which will reduce all damage by half. This mode is not the intended experience but is there for players who may find the game too challenging.

If you are interested in checking out the game you can find it on Steam here:
Store.steampowered.com

All support and feedback is greatly appreciated!