OK, it's not really a nuclear launch because Riftforge is a fantasy RPG, but it's pretty close.
Pre-launch bonus: two mission packs and 30,000 gold!
That's a total of fourteen missions: 10 common, 4 uncommon, and 2 rare missions.You will also get 30,000 gold to spend any way you like.
You could recruit new units for your new commanders, get equipment for them, or pay for training. Or, you could buy another mission pack be done with it!
We have also added almost 60 new missions. You now have exactly 100 missions to choose from!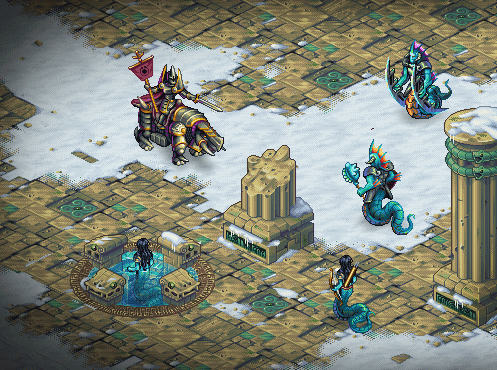 The new missions explore places never seen before, like Syrran temples and Caldarian training camps.
If you enjoy more defensive scenarios, we have included several survival missions: just stay alive in your fortified position. Be careful as some of the assailants will be as sneaky as elite assassins.
In the new campaigns, you will be capturing everything from heavy mounts and silver bars and to pack animals and golden idols. More than half of new uncommon and rare maps have domination objectives, rather than elimination.