Have you ever wanted to make choices that matter and you like cyberpunk?
Then "Nice to NO you" made by QuaranTime Games might be exactly what you are searching for! In this dystopian, dialogue game you are playing as an A.I. that has to interview different people and has to decide which minds you want to reset. Sooner or later you will get to know, if your decisions were smart or not.
What will your actions result in?
---
Links:
---
Trailer
---
Features
In-Game:
38 characters with an unique background story
21 endings based on your decisions
Steam Cloud save
Steam Achievements
Planned:
Character Creator (Including Steam Workshop Support)
Support for multiple languages
Steam Trading Cards
---
Gameplay
Perfection lies in selection:
Every day you will choose 3 out of 5 unique characters to interview for that day. Characters rejected at that stage might come back later.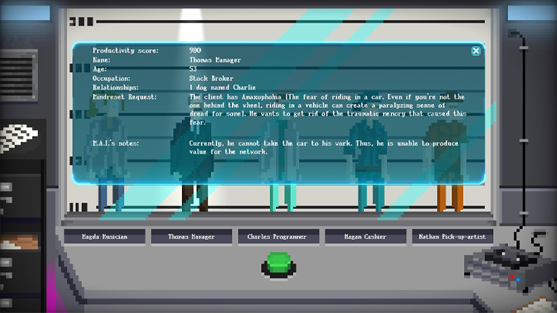 Get to know them:
You have 3 questions to dive deep into the characters' personalities (or just make jokes). We know you hate if every question gets the same answer. Therefore you will have more than 420+ unique dialog options with unique answers to choose from.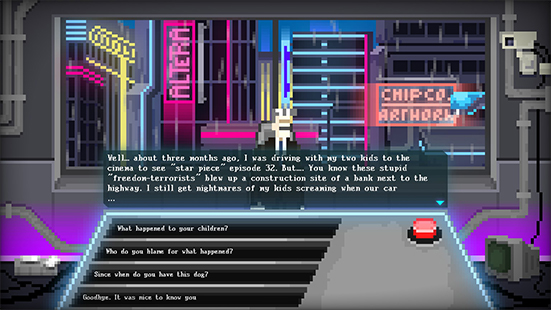 Get to NO them:
After you got to know the characters on a personal level you now have to decide who will hear a no and whose memory you will delete. Of course, you can also decide to fulfill no one's wish.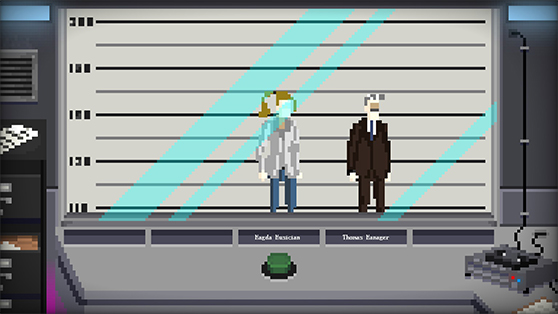 It was nice to know you:
Say goodbye to the lucky human.
What have you done?!
Access the database to find out what impact your decision had on the individual and society.