Hello all!
We are happy to announce that two more topics for "I Know Everything" are now available!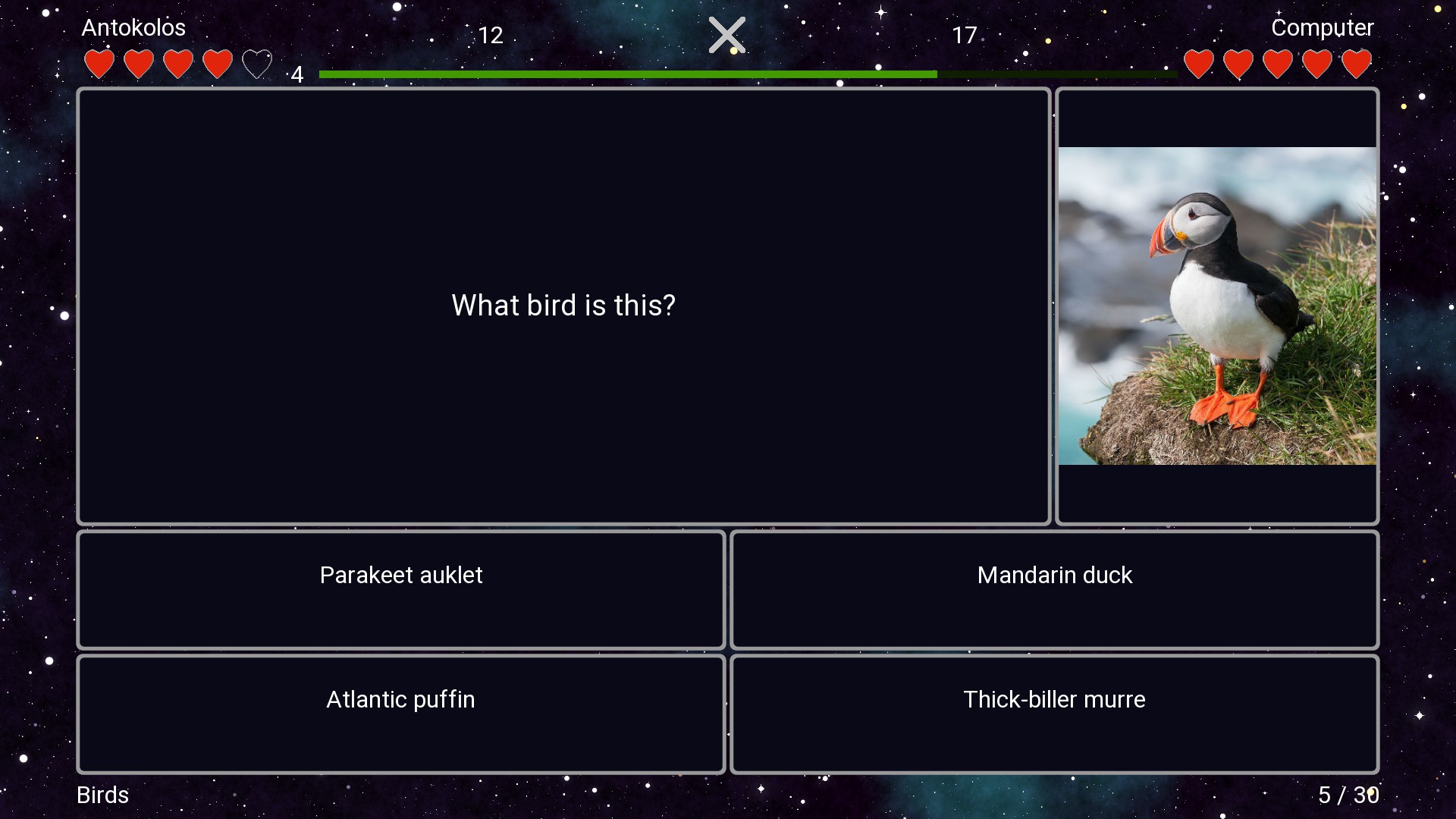 In the Birds topic you'll test your knowledge of various birds.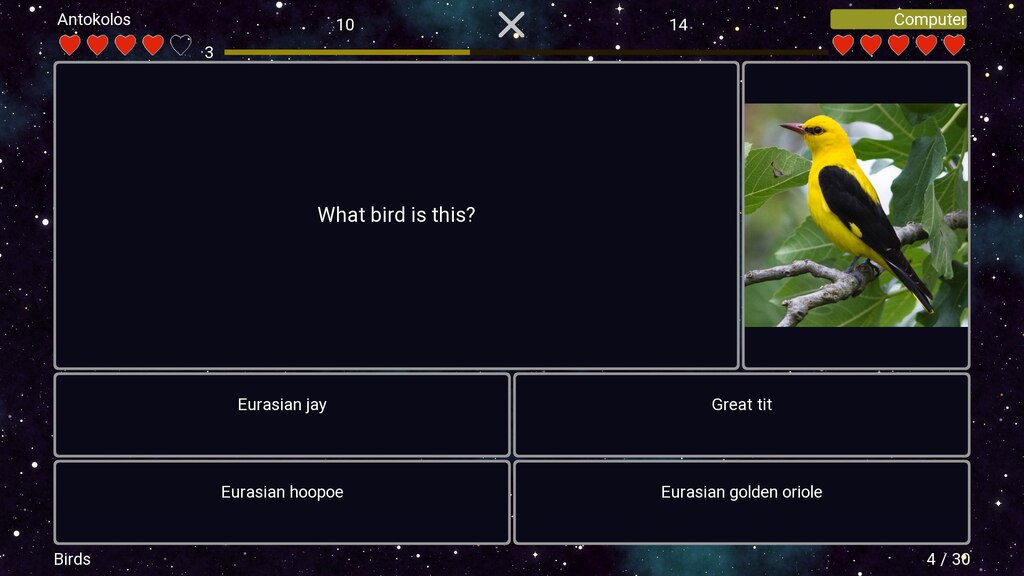 In certain questions you'll need to name the specific bird by its image, another type of questions will test your knowlegde of some facts from their life.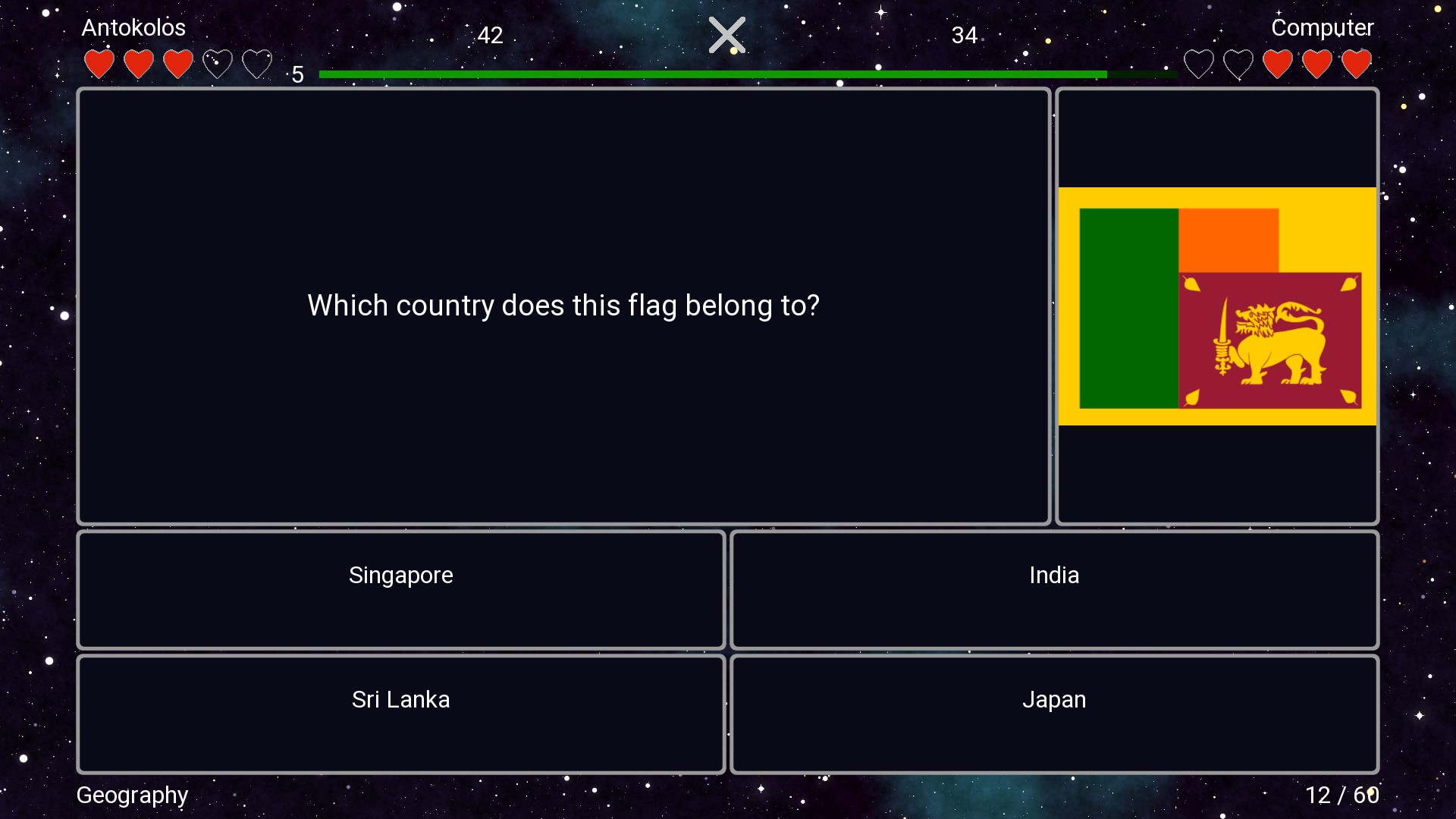 In the Geography topic you'll need to answer several types of questions. For example, you'll need to name the country by its borders' outline, name the capital of the country, answer the questions about the great geographical discoveries, name the longest river and so on.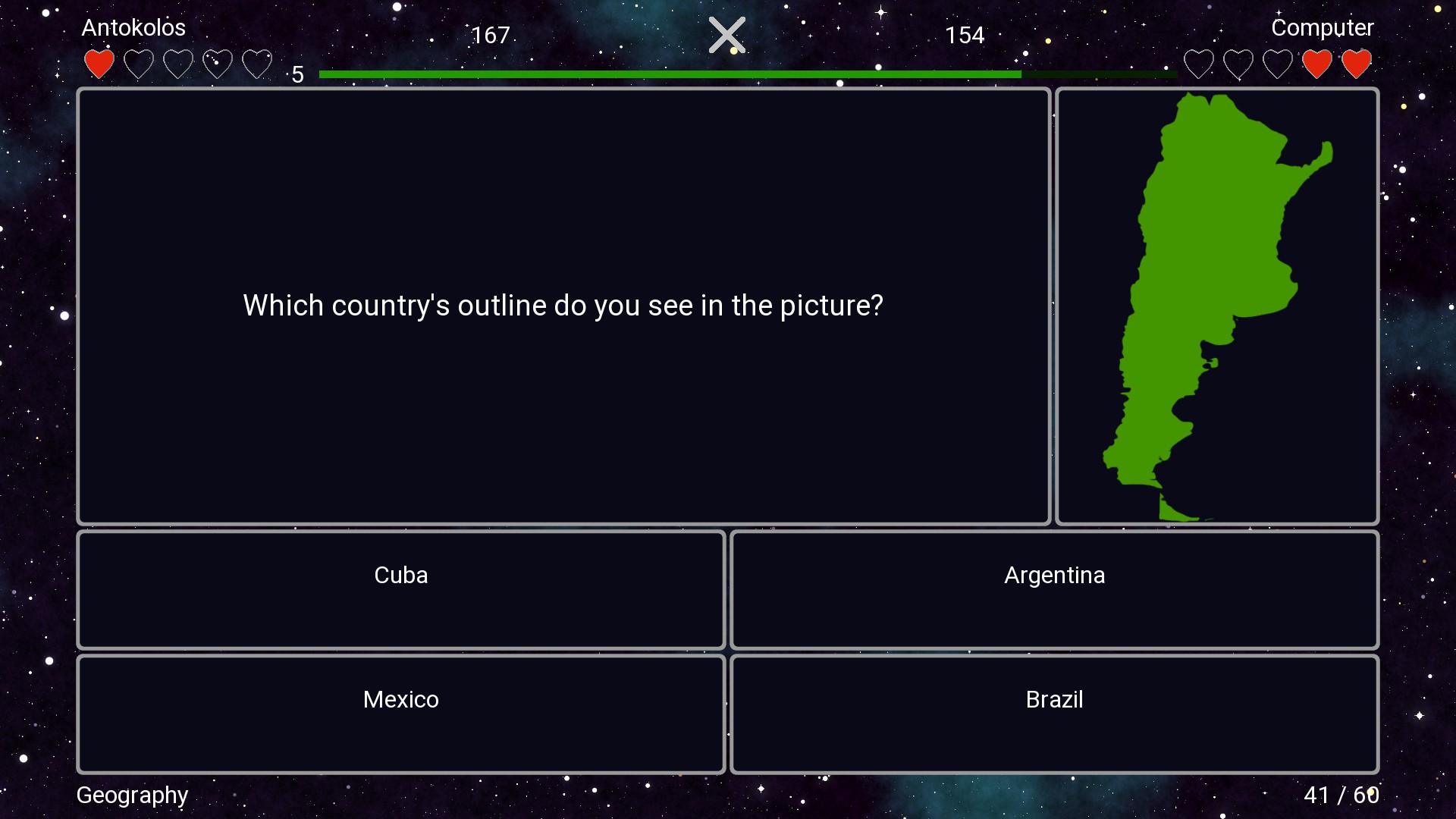 Also, there are a lot of questions where you should guess the country by its flag or determine which element on the flag is hidden.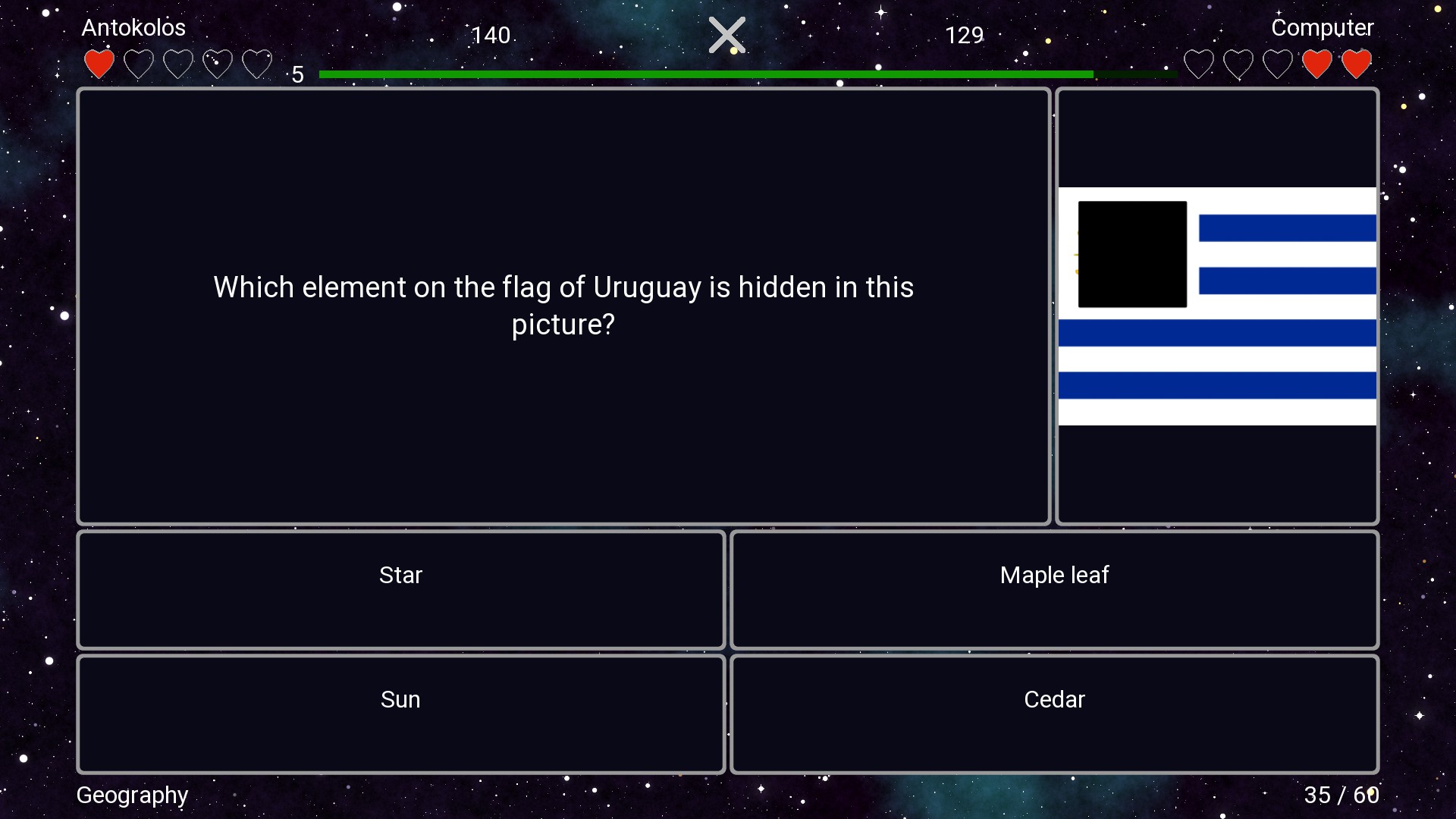 We hope that you'll like this update, have fun!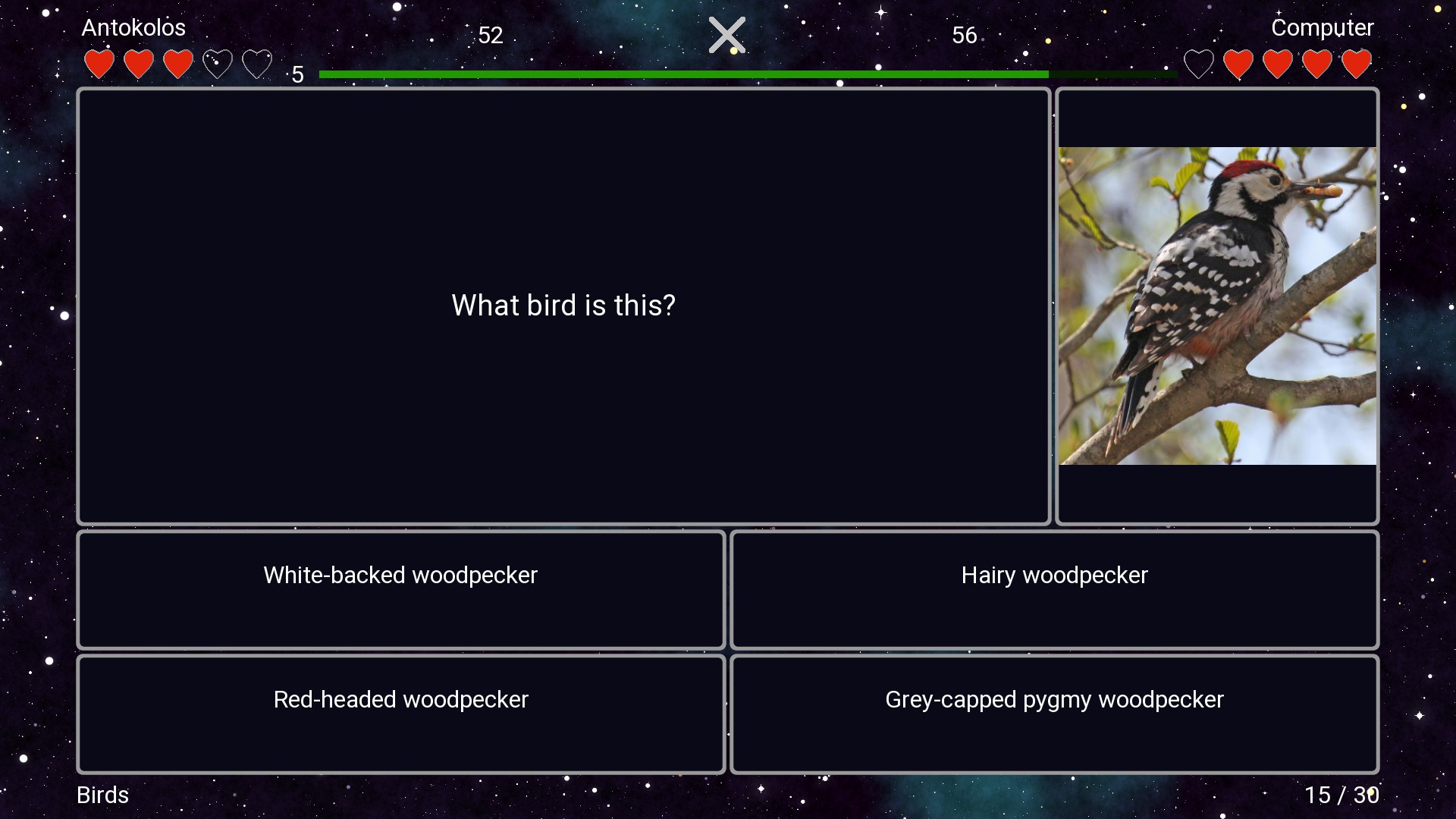 Best regards,
NLB project team