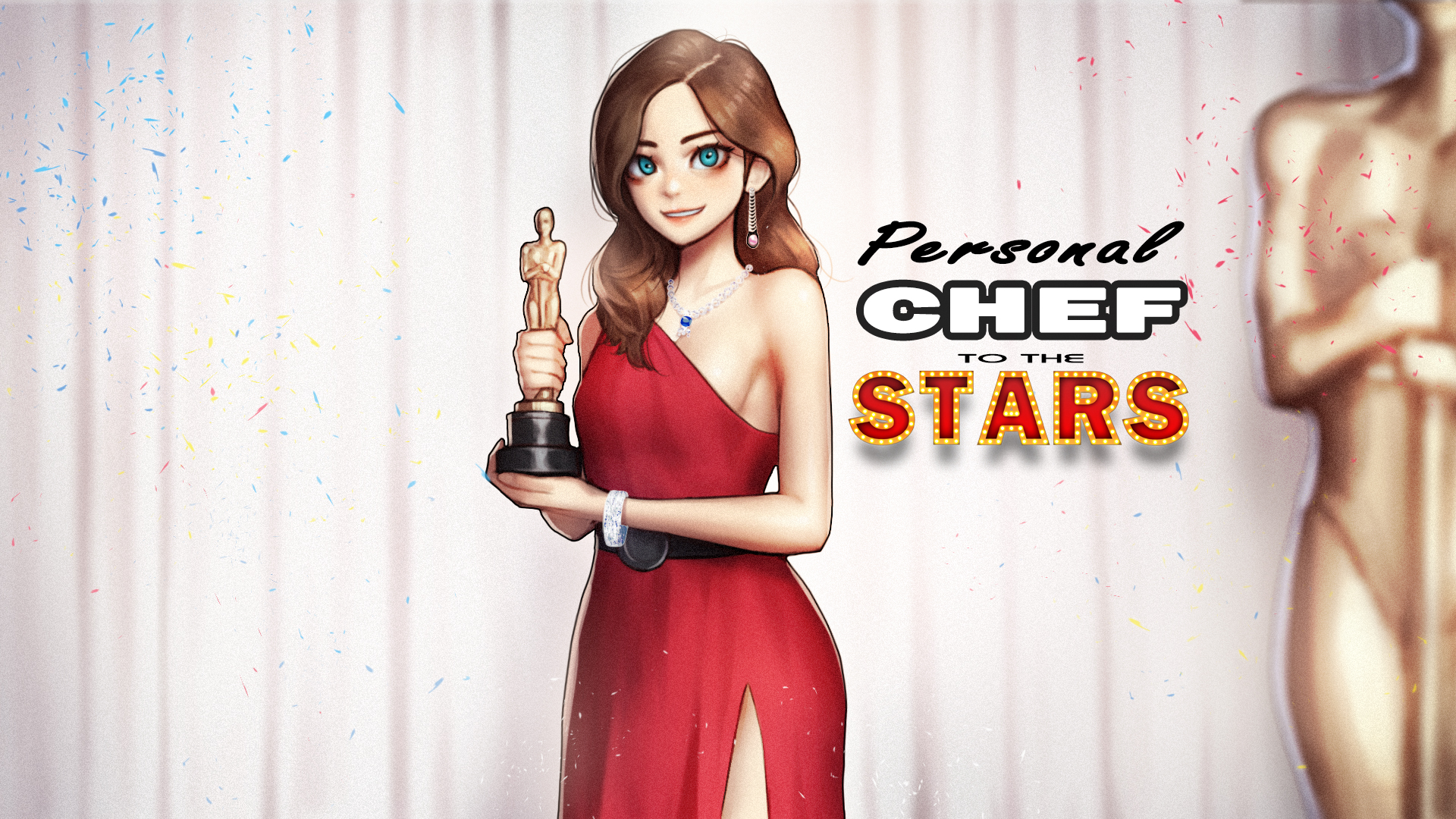 Hey there,
We have a lot of exciting news. We have just released the newest Double Peach Productions trailer "Personal Chef to the Stars". You can also find the Steam store page and IndieDB game page live.

Trailer
Here's a little about Personal Chef to the Stars
Things are not going well for Chef Ayesha Rogers. Her Central London fusion restaurant "Memerang Berbulu" has just gone bankrupt, and her girlfriend has just left her. Newly single and heavily in debt she decides to take a meeting with one of London's top talent agents who lines her up with a gig that will change her life forever.

"Personal Chef to the Stars" is a menu management simulator, Romantic Comedy Yuri Visual Novel, and Dating Sim. Play as Chef Ayesha Rogers as she must balance the needs and desires of a household filled with eccentric celebrities while also managing her own budding love life.



· Beautiful Anime Art
· Smooth Jazz and Fusion original soundtrack
· A comedic and heart-warming storyline
· Multiple endings