Uayeb ingame - Time of day
11pm - By night:
The player has found the flashlight which is essential to move, as the nights are very dark.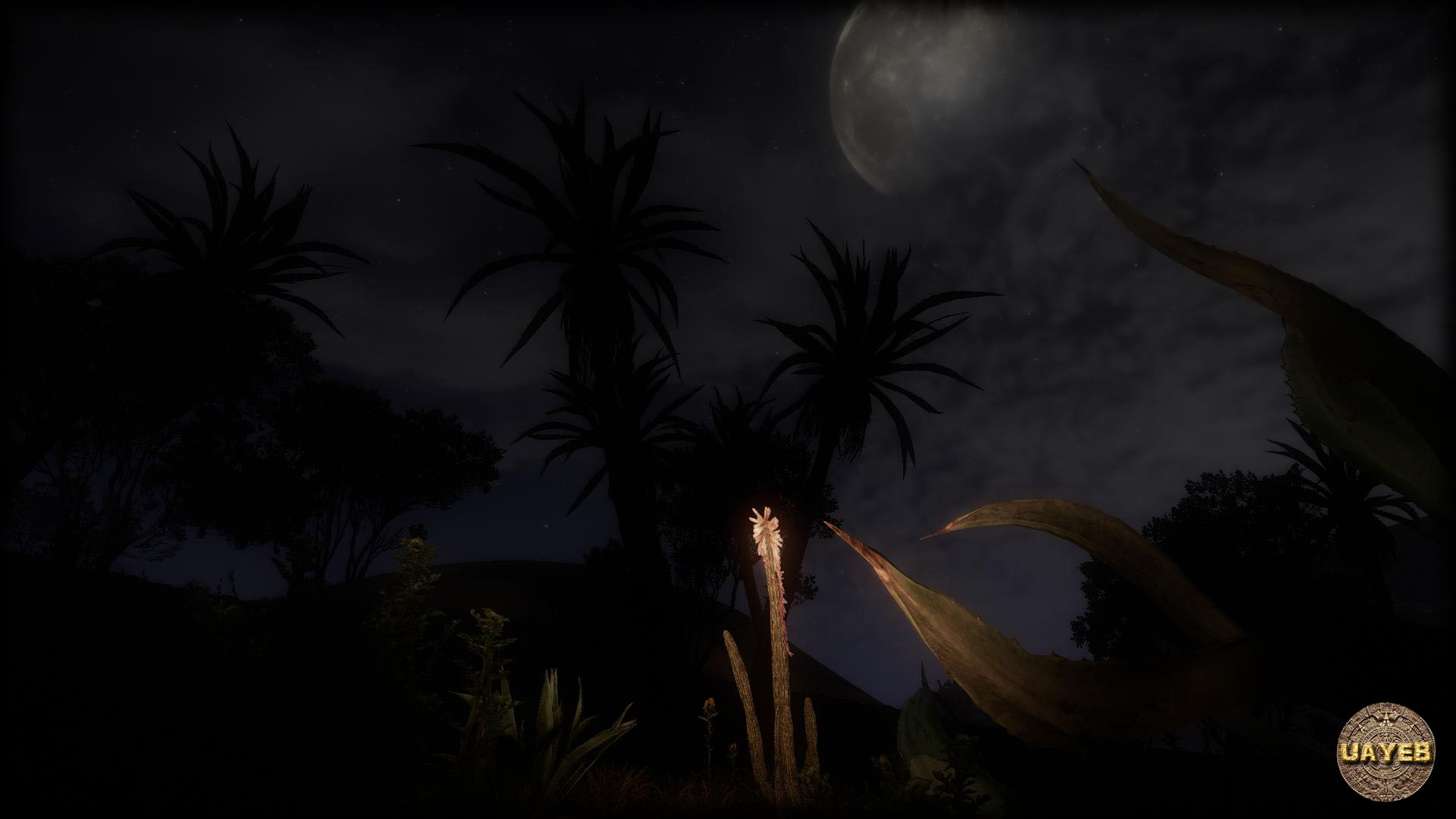 4am - Early in the morning:
The fog has invided the place.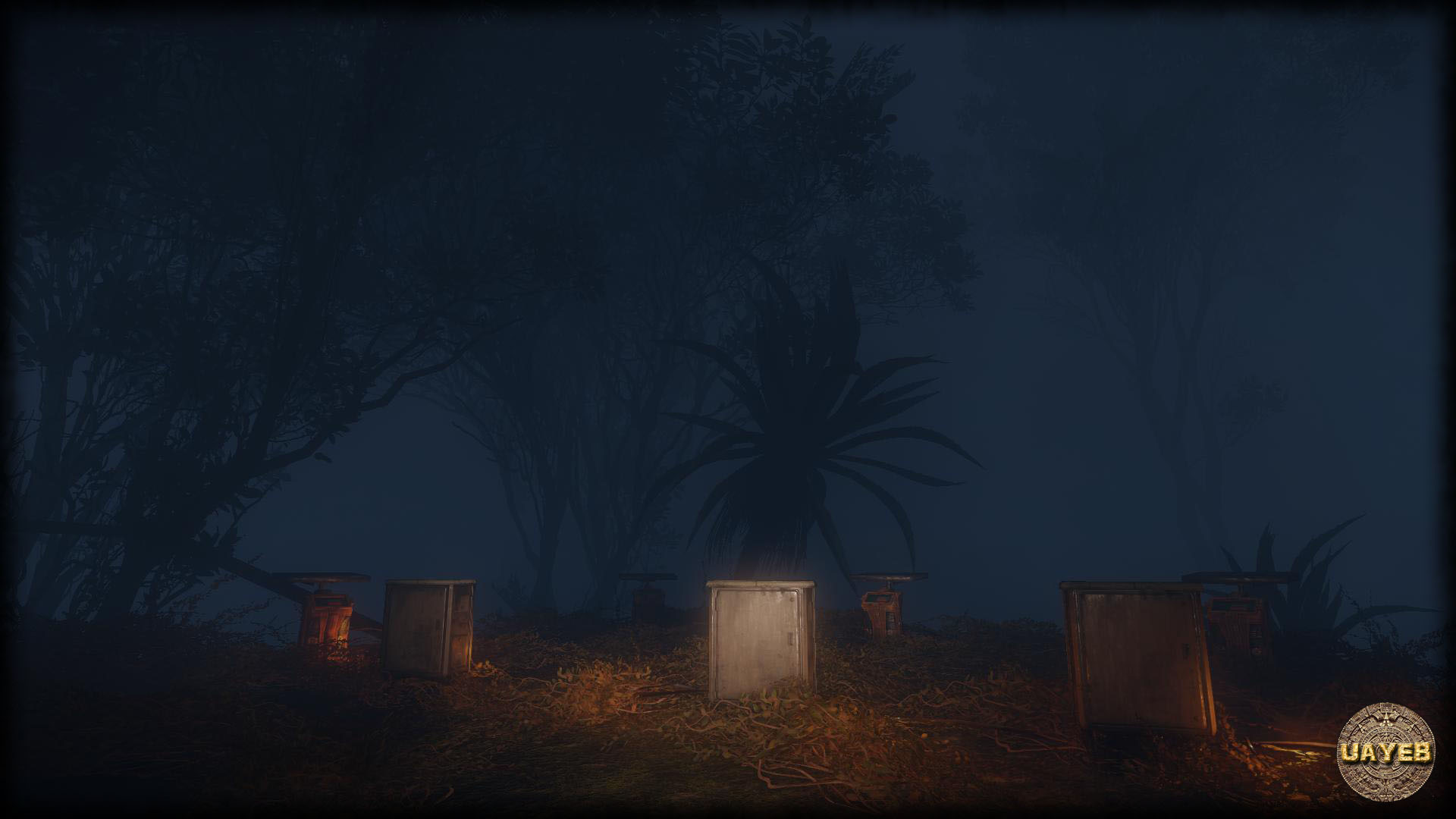 7:30am - Sunrise:
The sun is starting to light the environment. No need to use the flashlight anymore.
You need to save the flashlight battery!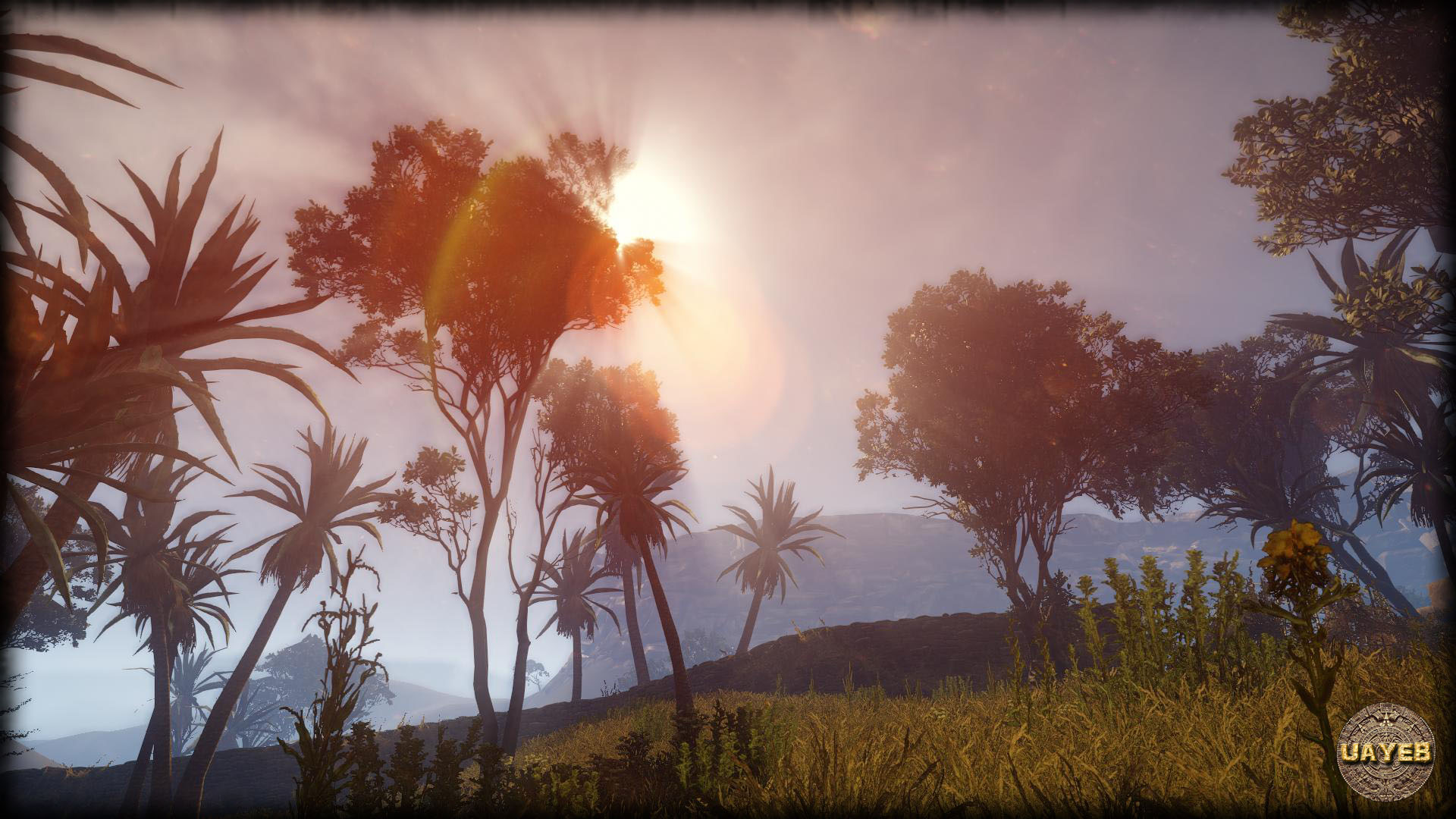 6:30pm - Dusk:
Make sure that your flashlight battery is fully charged before dusk.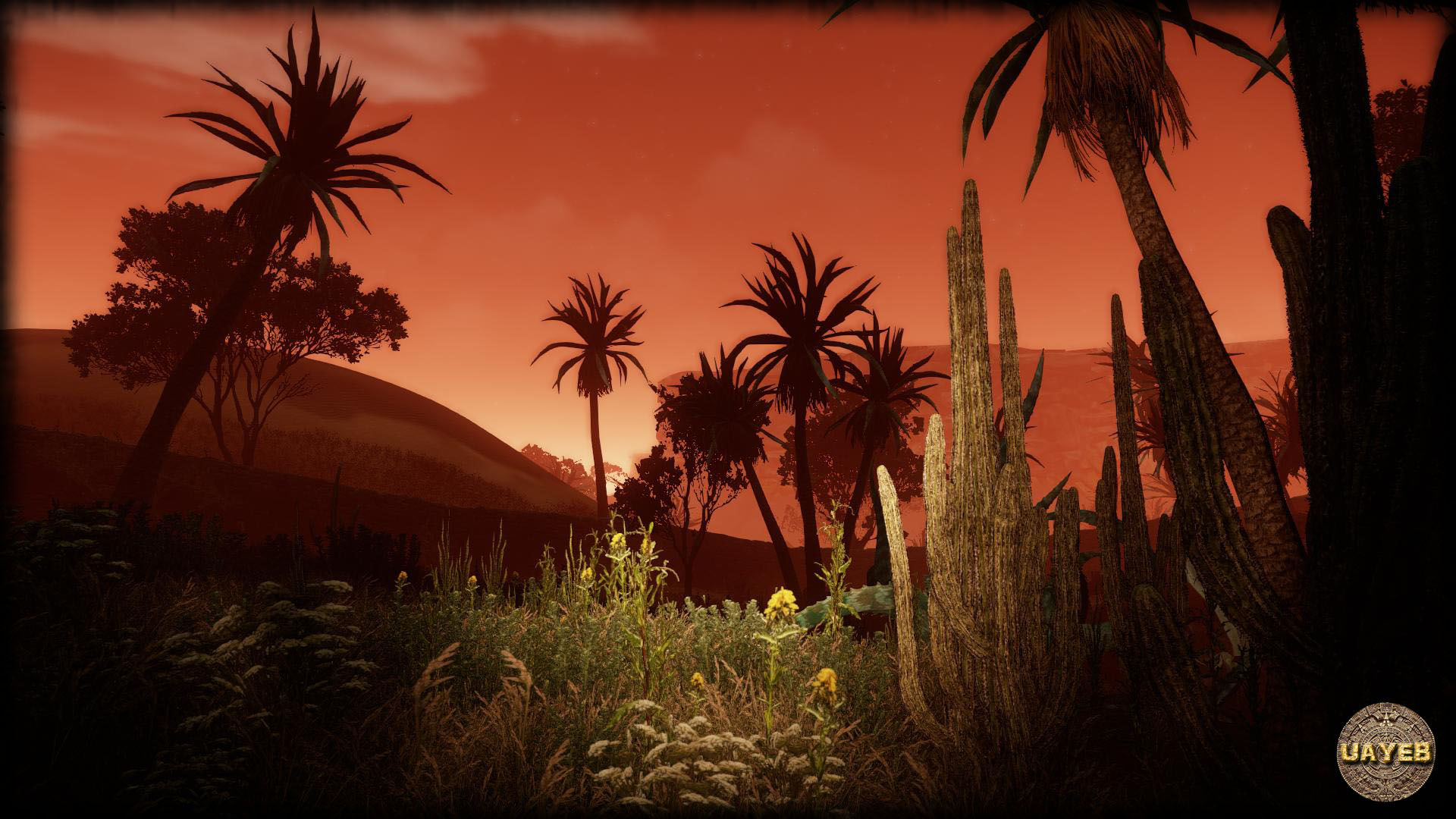 The swimming pool:
Fortunately you can swim with your flashlight.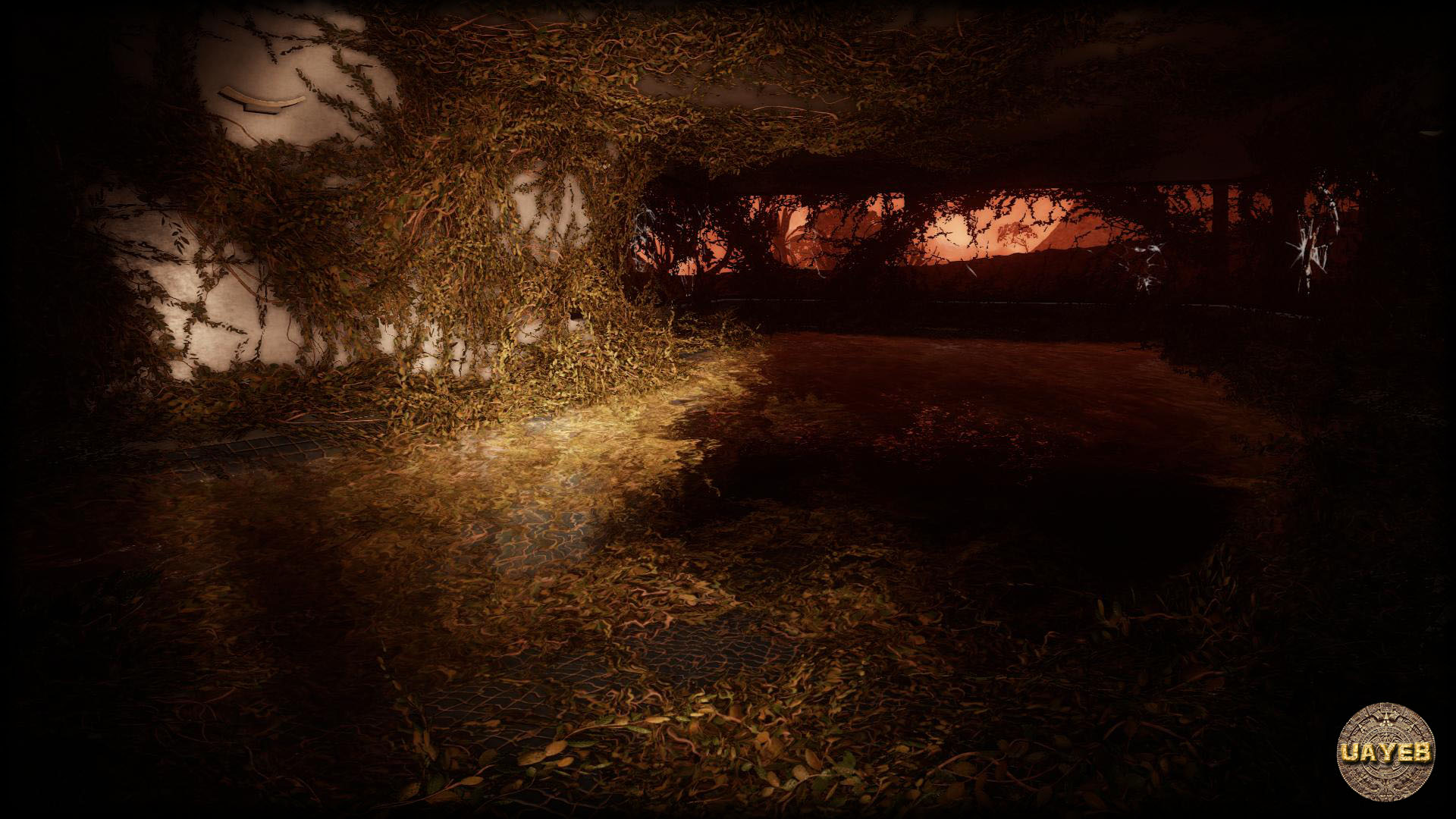 Inside your bathroom:
The sun energy is used to bring electricity to your hideout.