Game GIFs
I have created some GIFs. I hope much more explanatory, because AJAX BOAT sfame is an original multiplayer game.
\o/ is your player.
o the dots are the other players.
In the top you see the mini-map. In the bottom the sea animated.
Stack of players
In this picture is visibile a stack of players, one over the other. When the Survival start.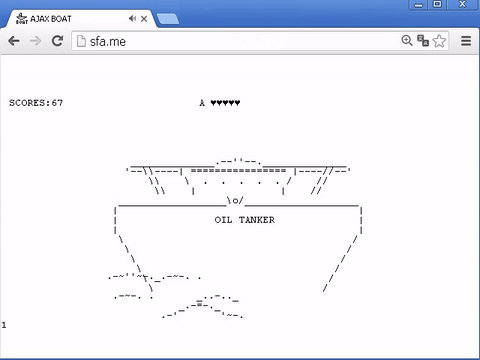 Here players are distributed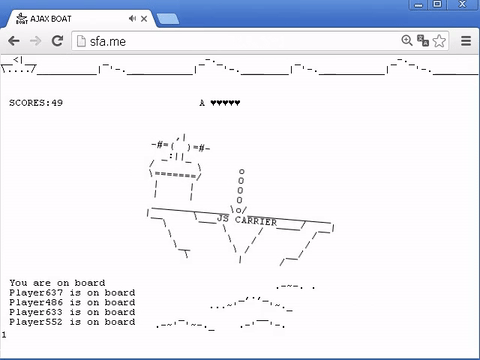 Here you can see when you are exhausted and when other playes fall