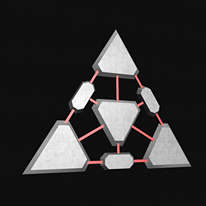 (This is the FMC city and in the video you are in the bottom center District.)
So I am getting to the point where I am considering releasing an early alpha demo for the game and considering going down the alpha funded road mainly so I will have more time to work on the game so it will progress faster. Being the transparent person I am this lead me to make a play though video of me playing the game so people can see what it is really like, no cutaways or commentary on how good it is, just the game.
Since the game is still in its early stages and in my mind so very far from complete I was surprised when I made this video of me playing it because in 30 min which was about as long as I thought I could push for a video that people might watch I completed only a fraction of what I expected to (remembering that since I made it I know where every thing is so I'm not having to explore the open world.
In the video I unlocked one skill, purchased 2 guns one of which was mid range and faced off against 2 out of 4 bosses as well as killing a bunch of AAUs. Both bosses made short work of me and I only fought about half the AAU types in the District because I have not gathered enough money to get the weapons needed to take them on. You even see me running from a few of them because I just know better.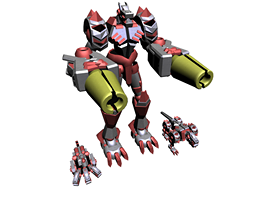 (One of the bosses that kicked my ass.)
So with this in mind I would like to know for the people out there if they would like to see a second video where it starts with the character all ready in the game so you can see the rest of what is currently to offer or if you thing that this is enough for people to decide yes I want to give this a try or no does not look like the game for me.
All comments are greatly appreciated as I am not just making this game for me but I am also making it for the people out there to enjoy. ( Hopefully :D )