Here's what is new for today.

Firstly, I added a new enemy. A skeleton. They are similar to slimes in the fact that they will blindly follow the players but have certain improvements.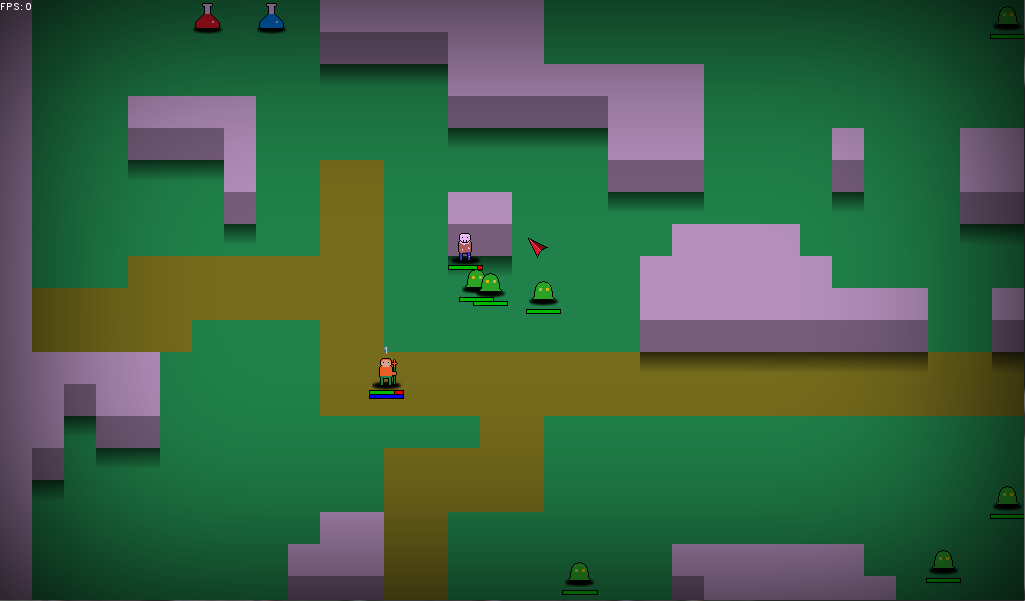 They have increased speed, damage and health. This makes them tougher opponents but have higher chances to drop Health or Mana potions. When playing with more than 1 player, they will try and attack the player with the least amount of health within their range (slimes attack the closest).
As I had just mentioned, enemies now also drop items (so far only health and mana potions), which can also be placed around the map in the map editor.
The Warrior now has his special skill, a Warcry which increases the strength and speed of anyone within rage (except enemies) momentarily. This is useful when the team goes against many enemies or to run away with the speed boost.
I have now also replaced all (visual) placeholder assets but they are all still subject to change. In addition to this I added a small (debug) function for the mouse. When hovering over any item in-game it's stats will appear. This may or may not make it into the final release.
I'm also going to put programming on hold for a bit and work on the design aspect of things. I'll be making new enemies and items. I'll put all of those into a database so I can compare stats between everything without having to go through all the files to check them.