The Lord Class
During the last update we've added several new ability and a whole new class to play around with.
The Lord class can summon wizards to the field to deal massive damage and support you while your militia keep the enemy occupied.

Abilities
The lord Class plays vary differently compared to the current classes in that he concentrates on
passive damage dealt by others rather than dealing it directly himself. The Lord can summon up a group of militia as well as having them periodically be produced from his keep to defend himself, you may only gain up to 5 militia on the field by spawning them periodically however. To bring about a greater army you can convert enemies you have killed into more militia. You may also have a wizard tower on the field as well as the 4 towers added by perks, the wizard can deal massive damage but takes time to attack And as such acts as artillery on the field.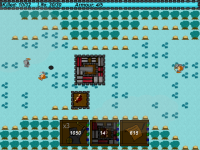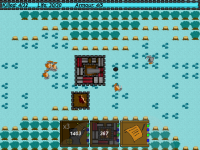 We hope you enjoy the new content and look forward to more features to come.


Links:
Main site and update information: Armouredboar.com
Download:Play.google.com