Build 0.982 has just been approved on Desura, so if you were waiting for an update from 0.980, today is your day!

Updates Included in Both the Beta and Demo
Both the beta and demo include the following changes:
Added code to stop AI from moving if they enter an hex with enemies, so they can't loot and run.
Added code to ignore electric charges and software in crafting screen for performance/cleanliness.
Added shards of glass on ground in cryo facility, to match broken window.
Added code to prevent AI stealing sleeping bag when player using it.
Added code to prevent AI stealing recipe papers, since it caused big messages in log.
Added message in log when creature's activity causes another creature to wake up in battle.
Added new attack verbs to message log for cut and blunt attacks, to better approximate lower damage ranges.
Added Gyges references to opening encounter, and map text.
Changed hexes to offer more camp variety by default.
Changed creature spawn rates to be less frequent.
Changed wound healing rates to be slower, especially when more severe.
Changed opening cryo encounter flow to be easier to maintain.
Changed framerate from 60fps to 30fps, which reduces CPU usage.
Fixed a bug that caused endless turn looping, resulting in player death (due to creature removal bug).
Fixed a bug that caused combat freeze if player's current target dies of cardiac arrest.
Fixed typos in several conditions.
Fixed bug that allowed water sources like rivers to be used in some boiling recipes, causing it to be destroyed.
Fixed overlapping graphics on vehicle screen. Changed layout.
Fixed a bug that caused some combat move icons to be invisible when fighting more than one creature.
Fixed a bug that would mention dogman if player successfully closed cryo door before seeing it.
Fixed a bug that used too much memory for each creature.
The biggest news here is probably the endless turns bug fix. I think I've found and fixed all of the causes of this issue (and its sibling, the frozen combat screen). There are also several play-balancing changes, including a reduction in creature spawn rates, increase in healing time, and fixes to the AI looting hexes and running off with impunity.
There should also be some significant performance improvements, as creature optimzations and framerate adjustments reduce memory footprint and CPU load, respectively. Plus, combat enhancements should make it easier to gauge how severe wounds are in the message log.

Updates Only in the Beta

In addition to the above, the Beta (a.k.a. "Early Access" on Steam) has the following updates: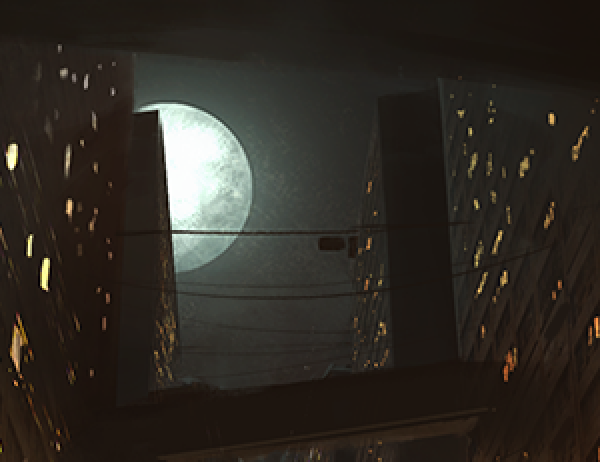 The moon casts its pale illumination on a new location...
Added 4 new music tracks to game.
Added new DMC encounter location.
Added cannibalism text and effects to Zom Zom's encounter.
Added RFID spoofer item, art, and treasure to game.
Changed fire extinguish recipe to always produce 2 ash, instead of 1-2.
Changed Zom Zom's admission fee and fixed its item removal.
Fixed bug in Isotope Mine encounter that prevented player from declining Bob's offer after asking about hot bricks.
Fixed blank outcome in Zom Zom's encounter w/Stoat.
Fixed a bug that prevented Detroit Bank from appearing if discovering bank details via cryo return encounter.
Fixed a bug that caused some random encounters to end prematurely if no choice made.
Fixed bug that incorrectly reports hardware prices before selling to store.
First of all, 4 new music tracks! Josh has outdone even himself in this new batch, and they will further paint an aural soundscape that haunts your desperate days in-game.
The DMC also has a new location to explore, with plot clues and cultural cues to discover. Plus, there were a significant batch of fixes and patches to existing encounters.
Overall, players should find a mix of new things to discover, fixes to performance and stability, and general improvements in the balance and fairness in-game. As always, let me know if you have any issues or feedback on the new build!