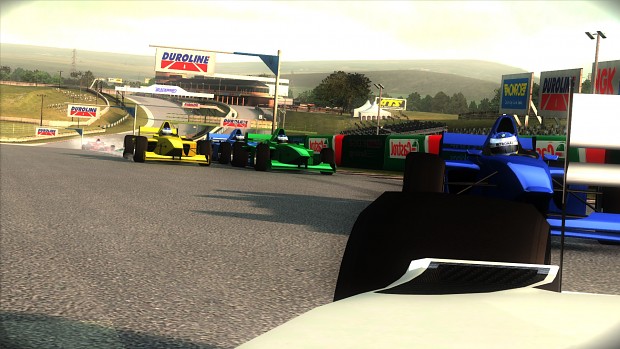 Wooohoo! Yeah! But what it does?-Lens flares, real HDR, Bokeh DoF, higher quality ssao, high quality Color Filters, just most of HLSL shaders posibilities
What about performance? What about artifacts?
-Performance is pretty good, but that could be better. LFS is running on DirectX 8.0 so it gives me a pretty big limitations. At this moment only artifacts were caused by SSAO.
When final 2.2 version is comming? I don't know, i am still working, my friend is working with textures (Expert192 and his "HD Project"), new shaders needs "some" tweaks, so we'll see!
Keep your heads up! LFS Looks Next-Gen like (But it's still DirectX 8.0)!