So, after another month of work I'm proud to present new and improved Military Force version 0.21.
What's new in this 0.21 release:
More content - Now the demo includes 3 campaign levels
New UI - UI had been entirely reworked to match the style of the game
Video, audio and controls configuration - These are now can be changed by the player
Item/booster shop - You can now buy stuff in exchange for gems that you collect during the game
Other small improvements - No more debug output, end of mission statistics, etc.
---
More content
That one is the most important. The first 0.18 demo contained only one level - that definitely wasn't enough to get a taste of the game.
Another downside of the demo having only one level was that there weren't enough enemies and weapons for player to check out.
Hope this update will fix the situation, you'll get to try more weapons, such as the rocket launcher and proximity mines, face deadly enemies and more :)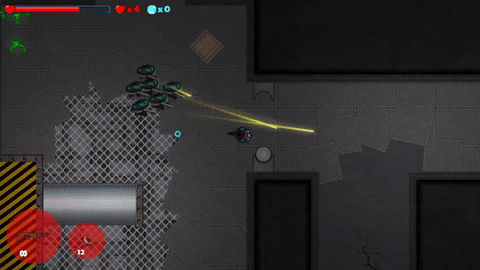 New UI
The second most important update is the UI. The old UI was sort of a stub, with this update UI now matches the style of the game: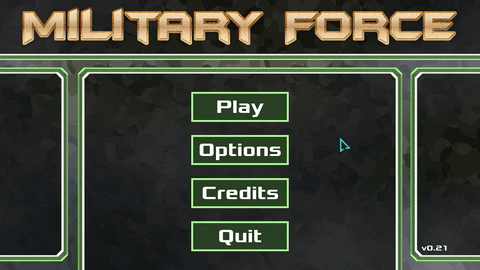 The UI is designed with html/css, it's powered by awesome UI library - libRocket (Librocket.com)
Video, audio and controls configuration
Those are also very important, you can now change your video/audio settings.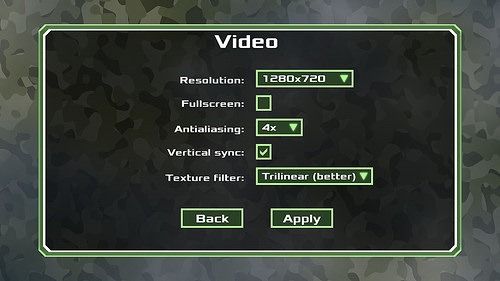 The video settings include 2 particularly important options: fullscreen mode and vertical sync. So you can now
play the game fullscreen if you like. And you can check/uncheck vertical sync if you have stuttering problems on your system (e.g. that can be the case if you're running system with multiple GPUs).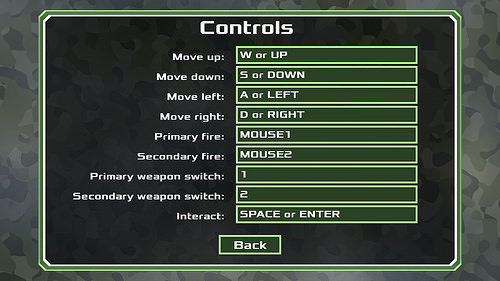 And, well, you can customize the controls.
Item/booster shop
Another thing that was a bit confusing in the previous demo is the gems that you collect during the game: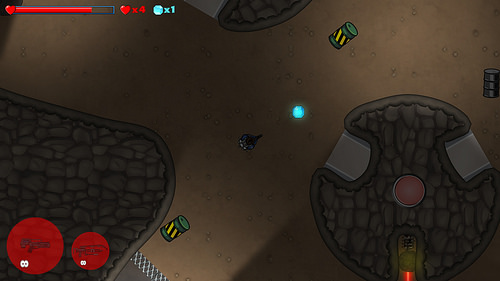 Now they'll make sense, because you can now buy stuff in exchange for these gems right before the mission starts: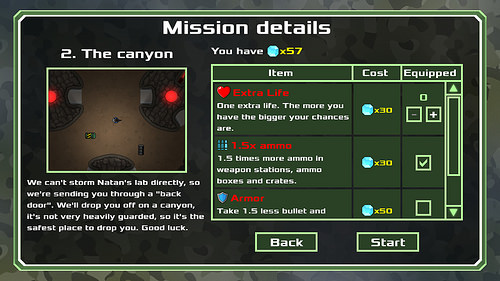 There're currently 4 items/boosters to choose from, but there will be more
Other small improvements
There're also other small improvements that were made. The end of mission statistics stub was removed and it now counts correctly: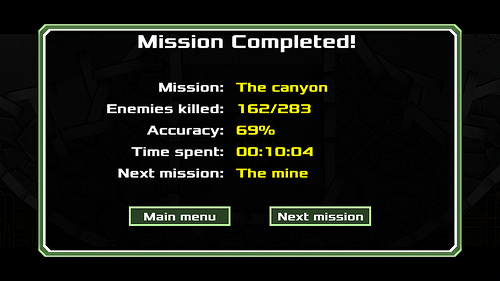 The debug console was removed (it now logs to a file) and stuff like logo screen and credits were added, that makes the game feel more like an actual game.
There were also many other small internal fixes as well as improvements, but those mostly go to further game levels.
So, have fun playing new demo version of Military Force. As usual, I'm open to comments/suggestions, just leave'em here :)
Cheers!