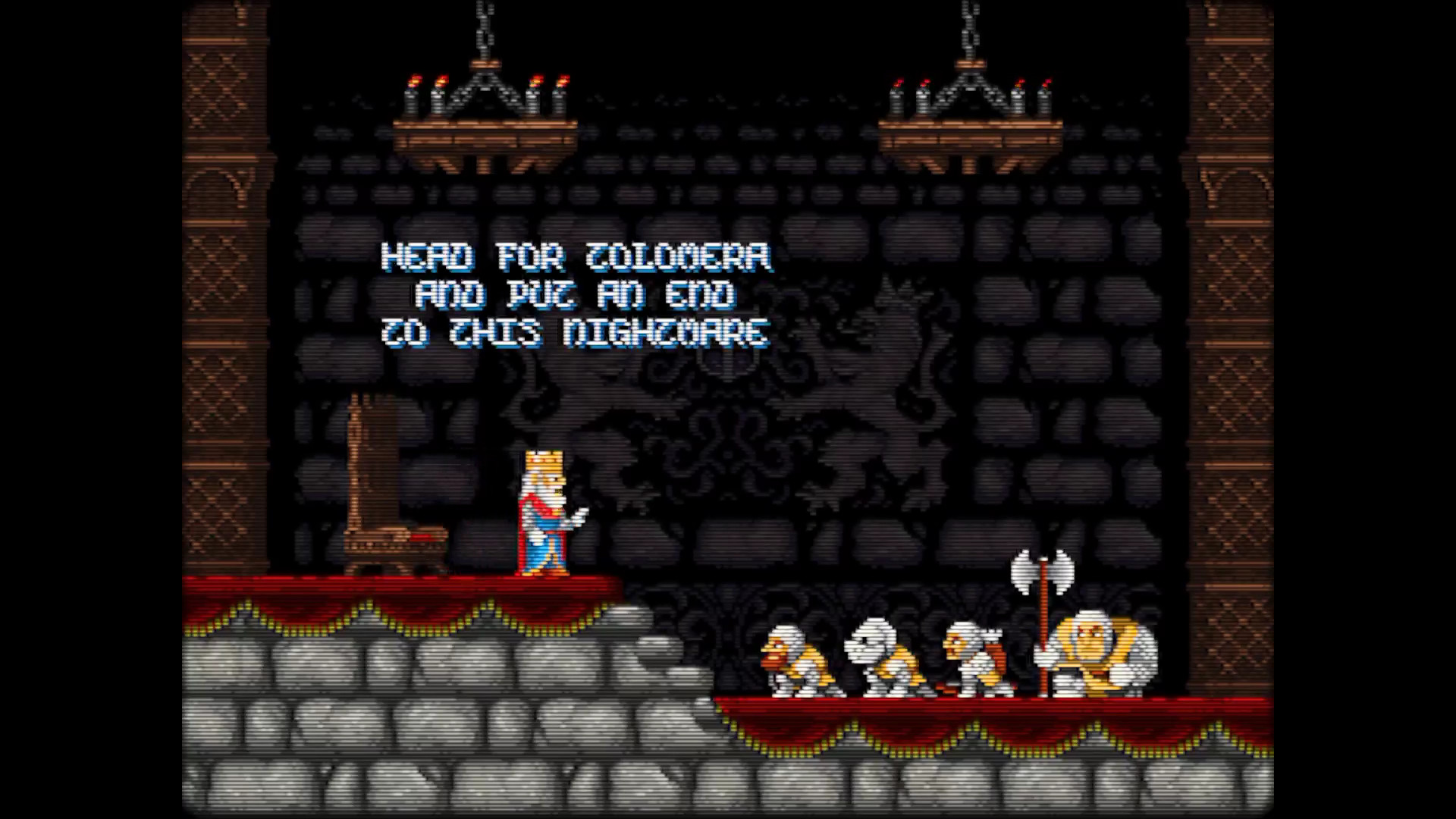 Rise, o Don Ramiro, for the Kingdom of Castile needs you again. Forces of evil held Tolomera del Rey under their cruel fist. Only you, our bravest and most loyal knight, can stand against the darkness that endangers the Kingdom!
Maldita Castilla EX is an extended version for consoles of the renowned classic arcade Maldita Castilla, originally created by the Spanish indie Locomalito, in collaboration with Abylight Studios. Maldita Castilla was originally published back in 2012 for Windows, Ubuntu, Ouya and Mac. With its hectic and polished gameplay, its unforgettable retro visual style and its unique setting, Maldita Castilla became an instant classic.
This lineal action-arcade gathered unanimous recognition both from gamers and critics, not only for its addictive gameplay, but also for being a double tribute: on one hand, classic arcades from the 80s such as Tiger Road, Shinobi or Ghosts'n'Goblins; and on the other hand, to European medieval history and legends.