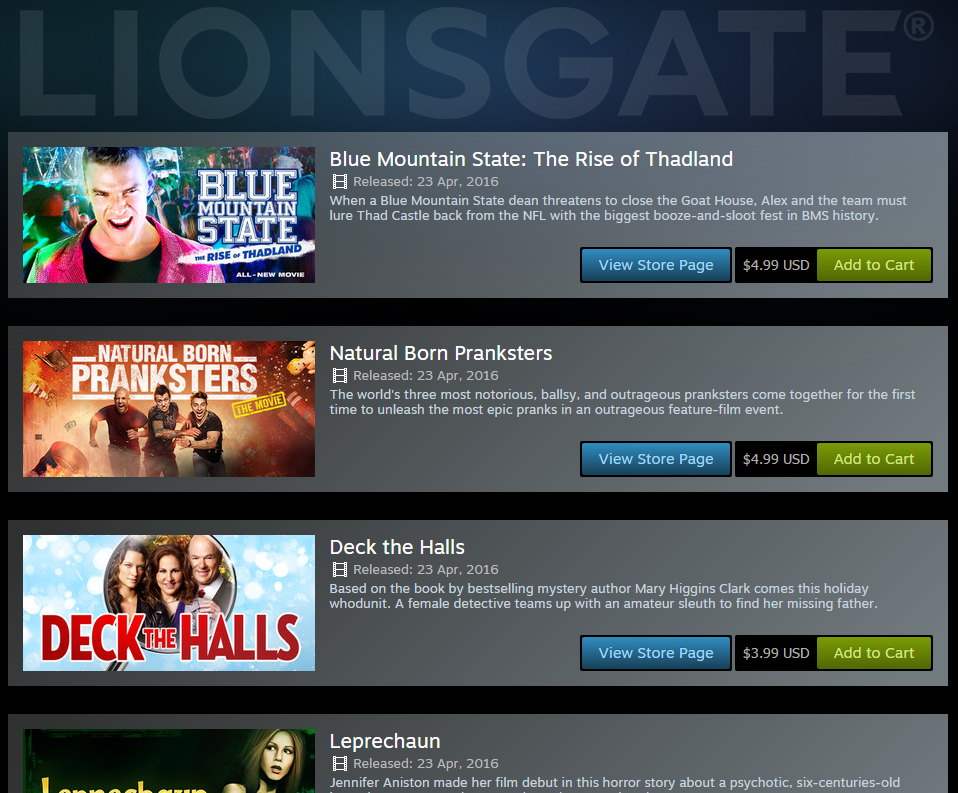 In a surprise announcement posted to Steam's news feed, Valve and Lionsgate have revealed a partnership that will bring Lionsgate's film library to Steam. Over 100 Lionsgate titles will be made available on Steam, including series' such as The Hunter Games, Twilight, Divergent, and Saw. Lionsgate's President of Worldwide Television and Digital Distribution, Jim Packer, had this to say:
"We're delighted to partner with Steam, a leader in the digital entertainment and gaming space, as part of our commitment to remain at the cutting edge of innovation in delivering content to online audiences around the world. With over 125 million users, Steam represents a unique, exciting and disruptive opportunity to expand our global distribution business."
Valve's head of marketing, Doug Lombardi, added his own comments:
"Lionsgate has emerged as a major creative force with a deep pipeline of blockbuster franchises and commercially exciting, star-driven event films, making them important content suppliers for our platform. Their films are engaging audiences and fostering rich communities around the world, reflecting the kind of high-quality entertainment that we expect to drive the continued expansion of our content offering."
What's most interesting is that all of these films will be available to be watched in SteamVR, creating a "virtual theatre" experience. Though not all of the blockbuster films are available yet (we hope you like trashy horror instead), the move continues Steam's push toward offering non-gaming content for purchase. Whether or not that's what Steam's userbase wants to use Steam for is something that only time will tell.