Biomes are a pretty big deal in procedurally generated games and they will be a really big deal when it comes to Survivors of Ragnarok as well. I've thought about setting up the biomes to be small chunks of the game world, but that simply left a lot to be desired.
Now what if each biome was a completely separate game world? That's what we have in mind.
Take a look.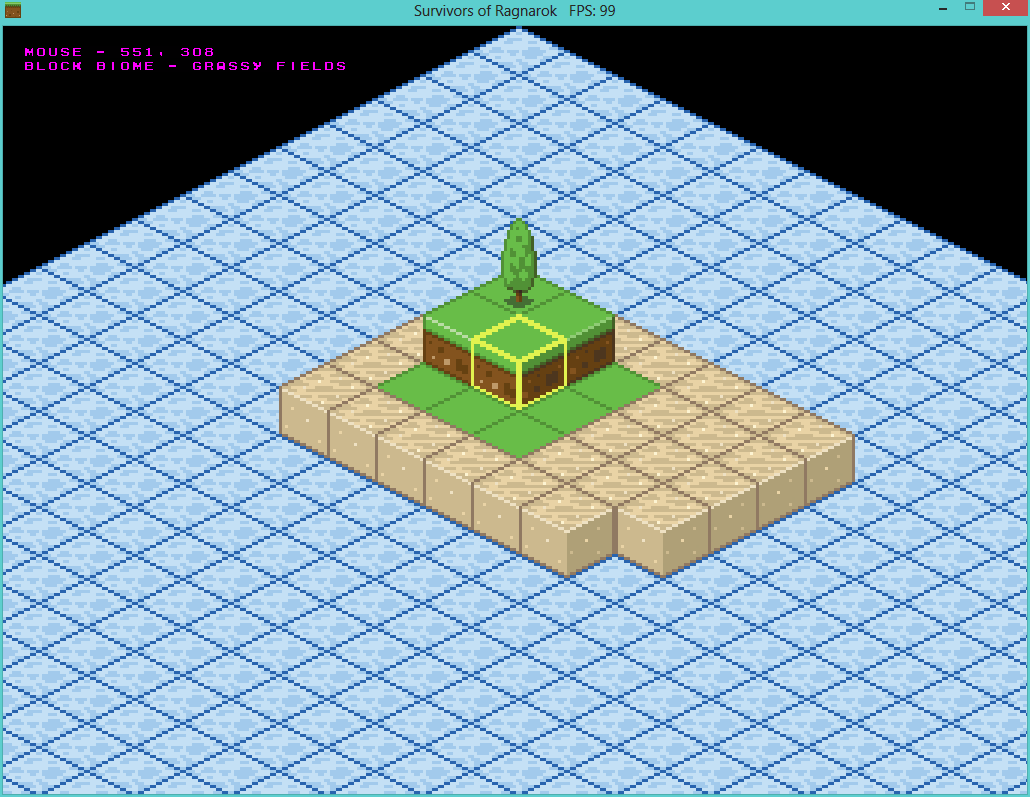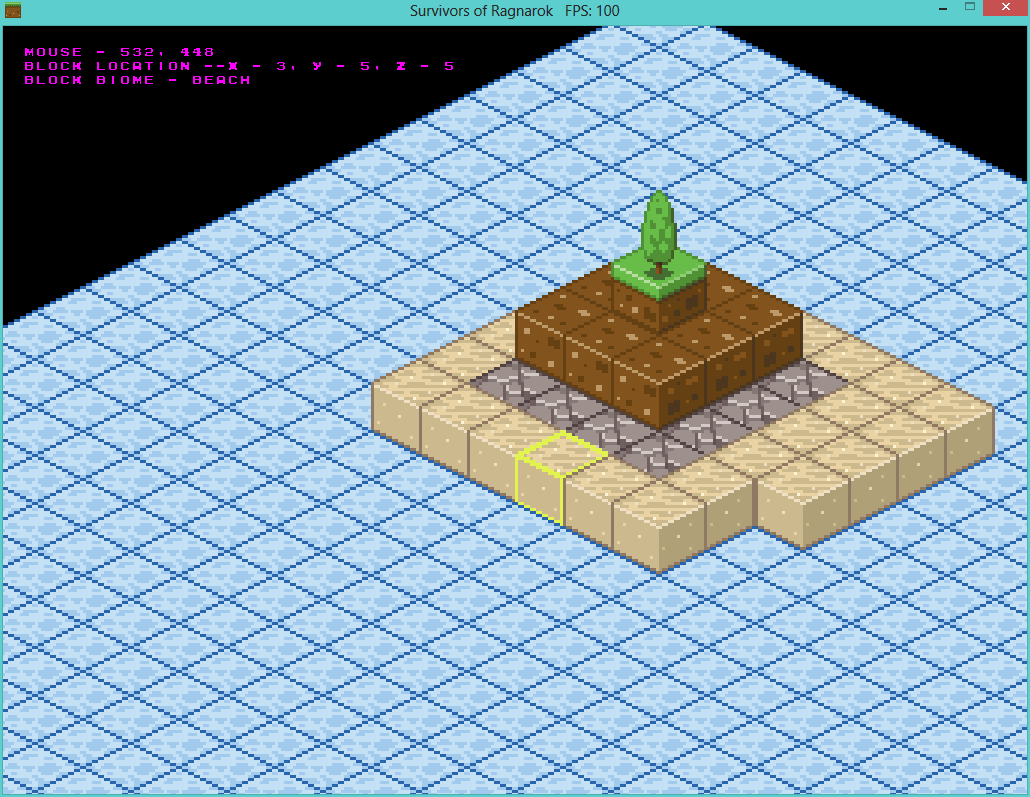 Now, we spent a fair bit of time working on the isometric engine for this new world and there is still plenty to be done.
For one thing, this new isometric world needs to be randomly generated. These photo's are just some stuff I put together by hand once the engine work was finished.
After that, the saving and loading of each game world needs to be done. It shouldn't be an incredible feat to accomplish, but it will require some interesting file structures. (Think about how many maps will need to be saved in a 50x50x10 isometric game world!)
Finally, it is important to note, that each biome will need it's own generation algorithms to insure every biome has it's own unique look and feel. That very well may be the most time consuming task of them all.
So, although we don't have an update for you quite yet, we have big things in the works for you.
I hope you look forward to the new Biome system as much as we do.