I'm thrilled to announce that the much panticipated ;) Legend of Equip Pants is now available FREE for iPhone, iPad, and iPod touch! This game will also be released on the Chrome Store for Windows/Linux/Mac desktops in the coming weeks.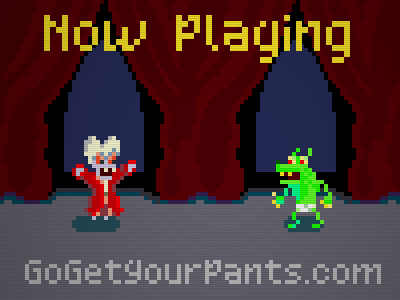 Huge thanks to the IndieDB community for your support as I've worked on this game! Episodes 1 and 2 are now playing. Check out the release trailer for these episodes:
I will continue to keep you all updated here with posts about my progress as I work on Episode 3 next, and more episodes in the future.
This release has been a long time coming, and this is my first commercial game, so I'm very excited to be able to share it with you. As I've said before, this is only the beginning. I'm starting a whole game series here, and together we can make it something great.
If you have any feedback for me… bugs, improvements, episode ideas, dreams for the future of the series, please let me know! If you love the game, please share it with your friends!