Want to know what it's like to be a real estate salesman in the 80s?
Well unless you build a time machine, it's your last chance to get this game funded!
Android Version
We have spent a lot of time proving our game works on Android.
Previously I was building Android APKs with an engine called MOAI. It was a real challenge, but once I figured that out (with help from MOAI community) it wasn't that bad. Then Android changed this and that and required new features etc, breaking my build chain. I went to Godot. Godot makes it a ton easier! However I still haven't figured out the more advanced parts of the process.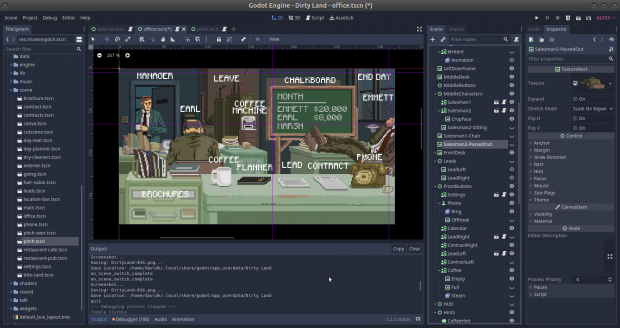 This was a headache because all the animations in the build were crazy. The manager drinking coffee looked like a demon from the Jacob's Ladder movie with the way he stuttered. Everything was off. After countless builds, I finally figured out the problem. Turn off "Low Processor Mode" in the Godot project settings. Hmm, I wonder why? Well, whatever, it worked!
Steam Wishlist
Valve graciously let us list our game for only a chunk of cash: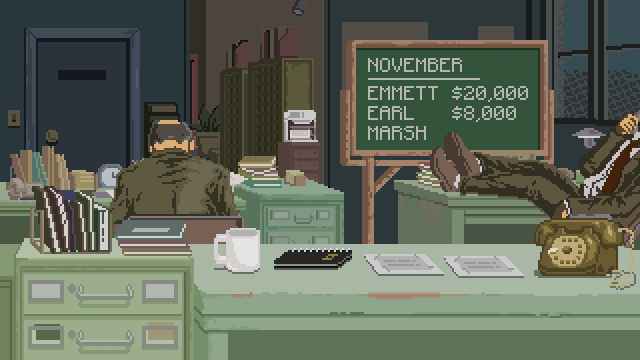 If we get enough Steam Wishlists to justify making the game I may go forward without funding. They say that 1 in 10 people who wishlist will buy a game when it's release, so it would take about 40,000 wishlists to break even. But our last game, which failed Kickstarter, and didnt get many wishlists on Steam, just sits there because there is no point creating it if no one will even know it exists. Dirty Land seems headed for the same fate?
Crowdfunding Ending
Why crowdfunding? Well I'm not rich and don't know rich people so this is the only route available!
Working two jobs to get by was tough, getting laid off due to pandemic didn't help either. So please share our campaign and back today: