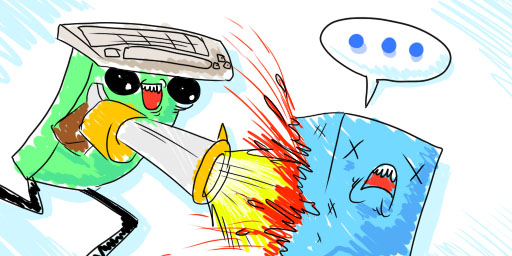 Some of what is new in this release:

Added ability to spectate matches (accessible from the scoreboard).
Added visual indicator for when a player is typing.
Changed reload speed and stun duration for Zapper.
Changed so that deflect explosions do no damage but have increased force and radius.
Changed x-position for where billy rockets spawn.
Fixed full screen effects that were problematic on some GPUs.
Fixed a problem related to blood pixels making tiles flicker with OSX + Intel GPU.
Fixed a minor particle system memory leak.
Fixed a bug that would make it impossible to play certain music tracks at below 20% volume.