NEW WORLD (0.90.0)
Due to the sheer size of the new map, the first release will be restricted to a certain area only. This area will gradually expand with more updates, but the main focus now is going to be on stability and polish.
This first build will be full of bugs and instability, please send us crashdumps and bug reports (either via Steam or our official forum) so we can fix it up ASAP.
The update is only available on the "Experimental" branch at the moment, because I'm unsure of it's stability. (you have to right-click on Kenshi in your Steam games list -> properties -> betas tab -> then choose "experimental")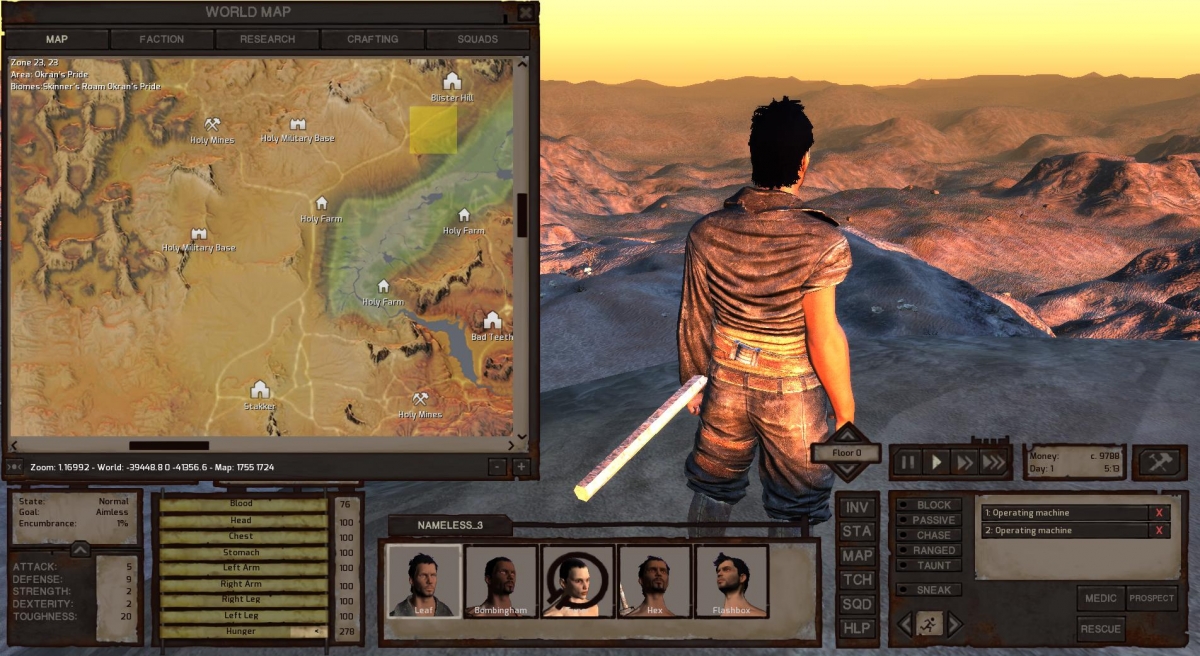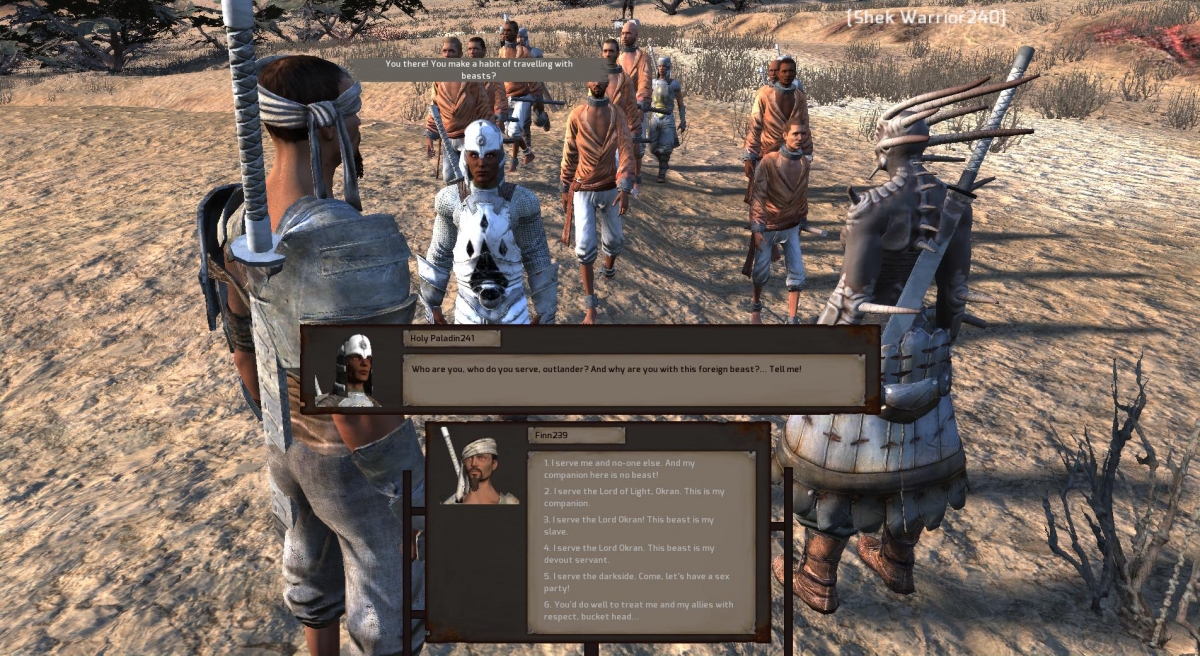 Content:
Entirely new world map. More detailed and polished, new factions, new content, things to explore. Its' like Kenshi 2. Crazy. I should have called it Kenshi 2 and charged for it again, but I didn't. Damn.
Entirely revamped research tech-tree, new technologies and balance. Research is faster, but has a cost in items or artifacts.
Totally new buildings. Multiple floors, and you can mount turrets on the rooftops.
New power system. Generators require fuel, wind power fluctuates with the wind strength, batteries compensate for fluctuations. Fuel can be made from crops.
Revamped farming system and different crops.
New animals, and new races with own strengths and weaknesses.
There's water now. Rivers to cross and oceans to drown in.
Camping- You can build easy camp beds and fires for survival when travelling
Things and places to find. Bandit bases, old labs, ruins.
Gameplay:
Hunger is now a thing. You can die of starvation although it takes a long time. Your characters appearance reflects their state of physical strength or malnutrition.
Buildings are now made with multiple materials. Machinery requires iron and sometimes copper.
Thievery is improved, buildings have things to steal, guards are more alert.
Leather crafting now requires you to hunt for animal skins
Nice new zoomable world map window. It's so nice.
Your stats are now affected by injuries and malnutrition.
Certain animals might now eat your crops, your dead bodies, and sometimes even your unconscious bodies.
NPCs use the stuff in their homes, guards train, people sit etc
Guards in buildings and shops now descreetly sort of follow you about, keeping an eye on you
Fixed getting busted for stealing from accidental clicks. You can look inside unlocked containers, and lock picking has to be chosen through the right-click menu.
Reduced labour/engineering speed penalty at level 1 from 0.25x to 0.5x. This will speed things up slightly at the lower levels when starting out
Stealth skill is easier to train in non-hostile environments.
Increased trade profitability by 50%, this combined with thievery should provide decent alternatives to looting as a profession in the early game stage.
Characters with a turret job will automatically use whichever turret has enemies in its line of fire.
New long-distance move command, so you can click on distant terrain and your characters will run there
Tons of bugfixes.
Engine:
-New fancy shadow system, looks nicer and more importantly runs faster.
New terrain engine. Runs faster, looks nicer and shows more detail for distant mountains
Long-range pathfinding system. You can click on any visible distant mountain and your characters will find their way there, following roads.
A lot of fundamental engine optimisations have been done, this may temporarily cause new bugs, but hopefully speed things up
Bit of an overhaul to the animation system, runs faster and combat animation should be a little smoother and have more functionality
Overhauled with a new PBR & HDR global lighting system, should make a great improvement to the visual quality -(Credit for this goes to Linda MacGill and Igor Frolov of Bug Zen!)
CURRENT STATUS:
Currently only runs in DirectX11 mode, DirectX9 mode will be fixed later
No more 32-bit support, the game's memory requirements are too high
Not sure how it runs/looks on ATI and non-nVidia graphics cards.