kartal.io is a multiplayer browser game. Also downloadable on Google Play. In game, your purpose is, eat smaller eagles or foods for grow up.
The game has easy controls. Flap or fall. Press space button or click for flap. Press CTRL or right click for switch to attack mode.
If you hunted by bigger eagle or fall to ground, you will die. And if you impact to oncoming eagle, you will get damage. You must be in rapport with another eagles.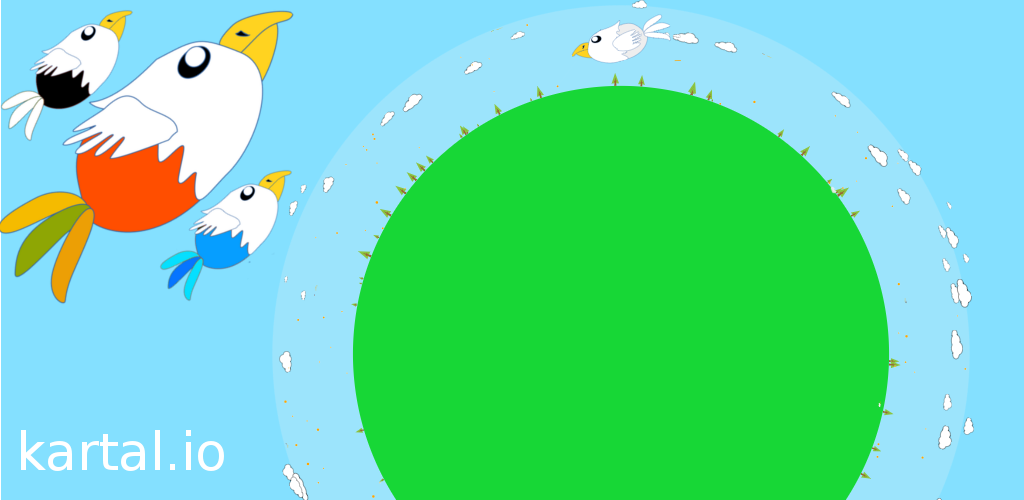 Play : Kartal.io
Google Play : Play.google.com
facebook : Facebook.com ( @kartal.io )
twitter Twitter.com ( @kartal-io )