Hey guys,

Did you ever want to visit all the countries around the globe?
We've just released the Event which is all about that. You are starting as a small business owner, expanding your way up generating money, finding enough customers to sell your products to with your main goal in your head – TO TRAVEL the world and to see every country in the world!
Try to build a strong business with lots of customers to be able to achieve the goal.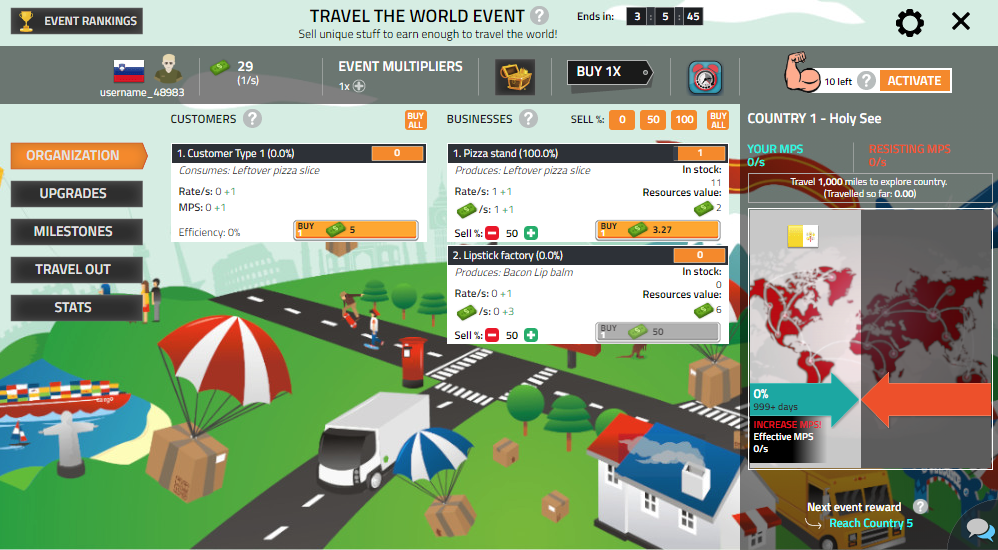 This Event will be running for just a few days and will ends on Thursday, July 18th, so in case you'd like to test it out and play for a bit (or for a while) make sure to jump in now! You can find the links where to play at the bottom of this post. However, your goal is to Travel all 195 countries in the world to become an appreciated explorer!... but there are also different Tiers where you can compete within. Try to get in into the highest tiers to guarantee the biggest boosts!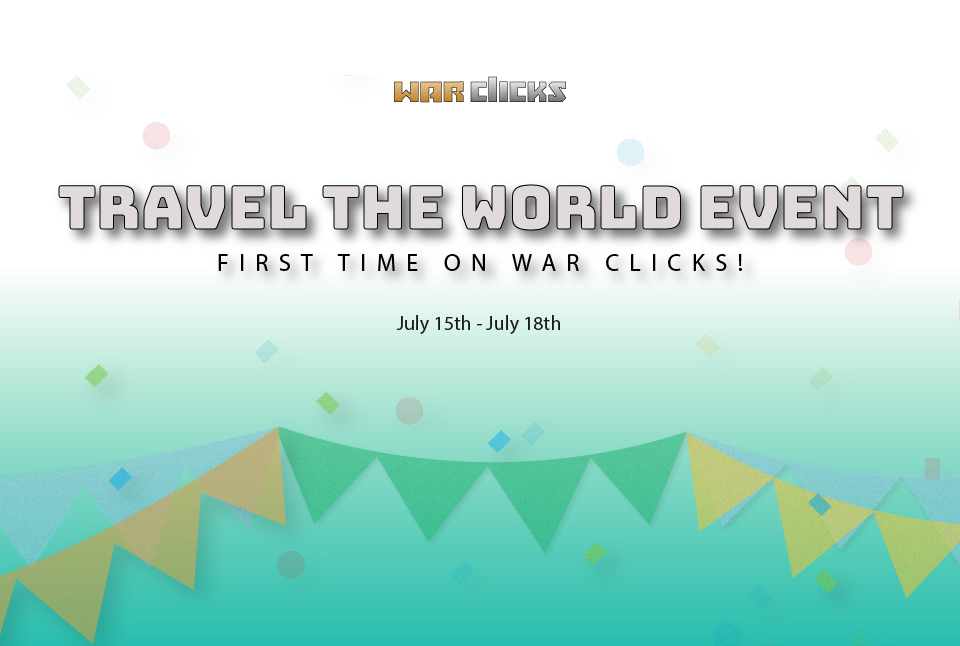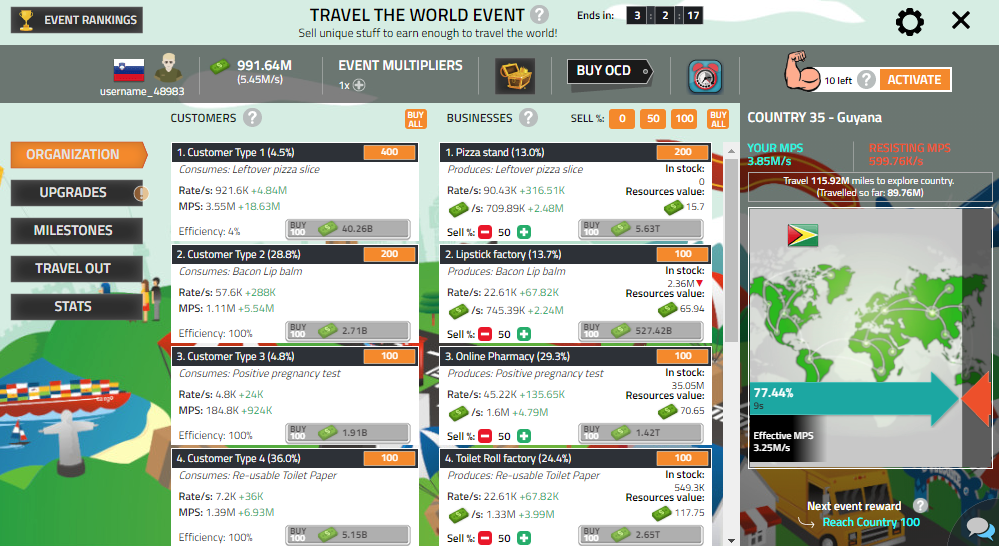 When you feel like you're stuck at some point… what to do next!?

Use 'Travel Out' to gain Travel Points (TP). Each Travel Point grants a MASSIVE 5% BOOST to your MPS and a MASSIVE 1% BOOST to both your Resource values and Businesses production rates.

Travel points gained per country start at 1, but the amount is multiplied by 2 every 30 matches. As you are traveling the world within all those countries these TP's are ''pending''.

To claim these points and activate their boost you'll have to take a step back and start from scratch, while your Customers and Business production is optimized! This means that all your Customers gained and Personal Businesses will be reset, as well as all of your upgrades and countries reached. BUT, you'll start so with huge boosts and get back to the previous point in no time, much stronger and able to travel the countries you weren't able before!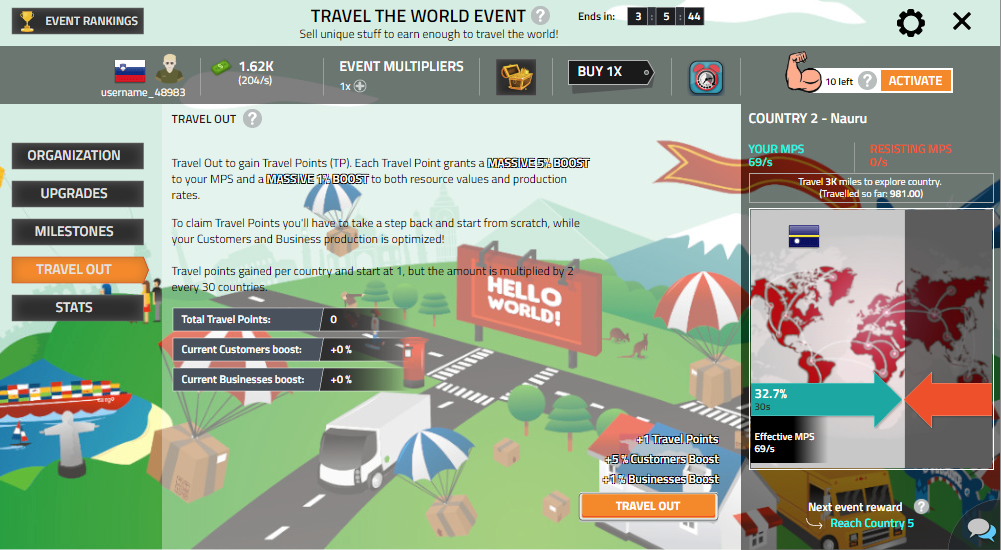 In case you've never tried to play War Clicks before, here is the shortcut how you can test the Events immediately:

- Open up the game
- Produce at least 1 jeep (image attached below)
- Open the Event icon (image attached below)
- ..enjoy :D (no image attached :P )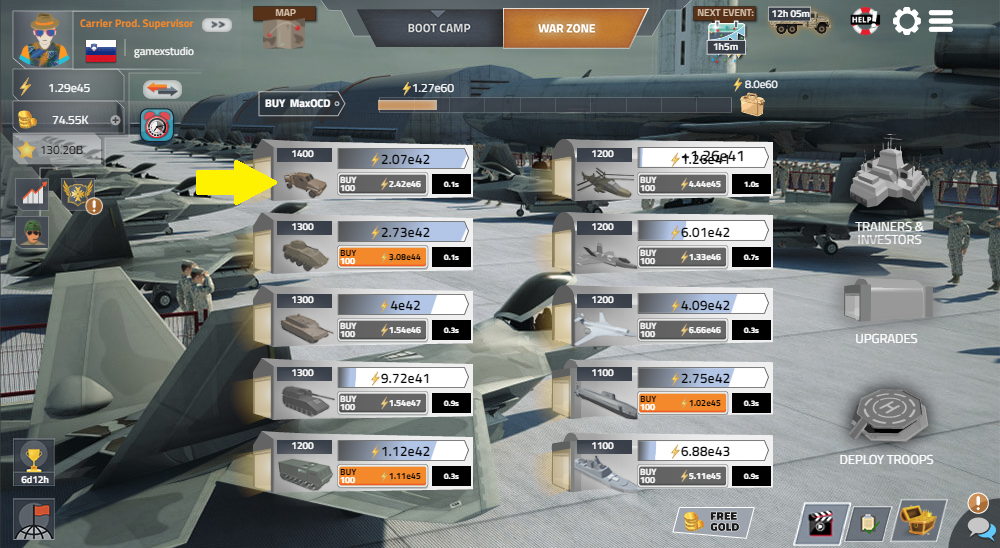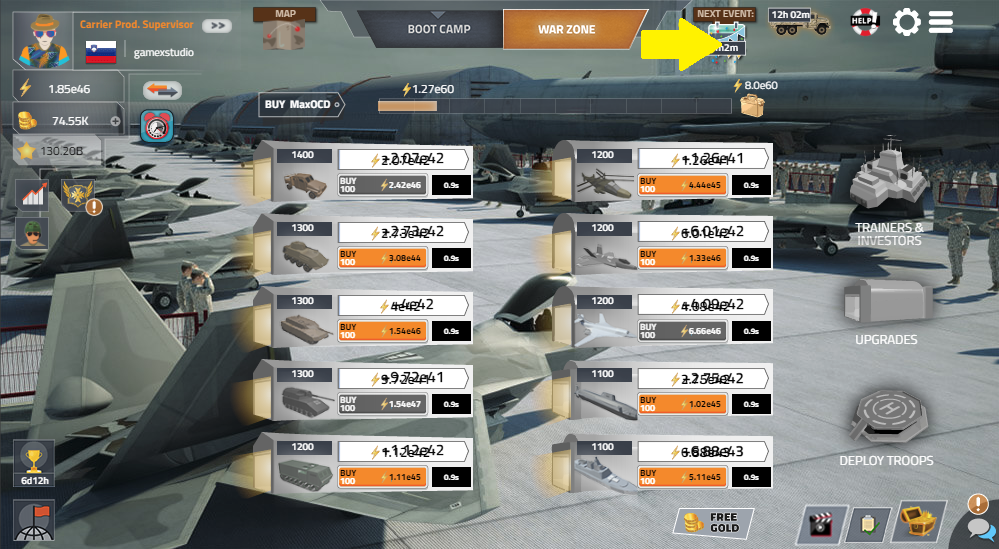 We hope you'd enjoy playing this Event, in case you'd like to further spice it up – make sure to invite/ challenge one of your friends to join the event (who is going to travel more countries?)..

Have fun and thanks for reading/ checking this,

We'll share more about the game and its updates in our next posts,

Enjoy your day! 😉

Play the game on:
Official game website
Kongregate
ArmorGames

More about the game:
GameDev Blog
Press Materials

Let us know your thoughts:
Facebook
Reddit
Twitter