Hi All,
Another great day and my first day as a 34yr old as today is my birthday!
Did I arrange to have my Kickstarter go over my birthday in the hope that I could maybe use that to get a few extra shares and pledges... I really couldn't say! ;)
Today its really the one update but one I think a few people were waiting for - I've updated the beta demo to a point that I think is worth playing! The subtle button below will download the installer in a zip file. If anyone has any better suggestions of how to distribute the demo please do let me know and I'll be happy to sort that out asap!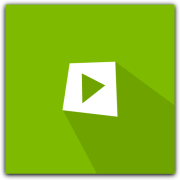 Below are also some 'how to play' screens although these are obviously in the game too to help you along.
Hope you all enjoy playing, its currently for PC only but if I find a way to port it over to Mac and Linux in the near future I will let you know!
Naturally please do feel free to give me any and all feedback on the game so far. Its very much a beta and is bound to have more than the odd bug - I just hope that you enjoy it and can see some promise in the idea and game that you are all helping to make.Thank you all, speak more tomorrow - I'll be the one eating (birthday) cake! ;)
Kris
aka Jason The Greek
p.s. and yes, I will be 34 - before anyone starts pointing out that I might look a LITTLE older than that. In the words of another adventurer - "It's not the years, its the mileage"...