Blowing up other ships can be one of the most fun parts of any game, in Oort Star it will be no different. We have designed a Universe populated by hundreds of different enemies, and by different we don't just mean we changed their name.
These differences include both the equipment the enemy can use and how it will behave, from trying to escape to being overly aggressive. Some enemies will have a single gun and small shield, others will have a variety of weapons, missiles, drones and repair tools.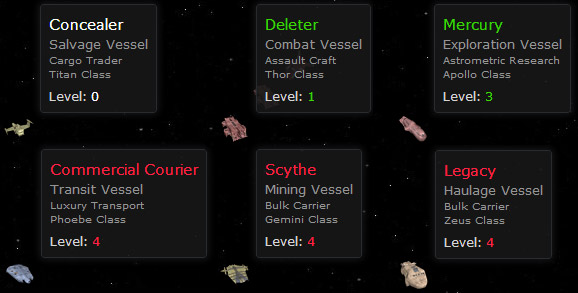 You will need to learn ship classifications or prepare for anything when you engage in battle. To aid you on this we have provided access to countless combat scanners, offering a combination of more ships or more details.
Being able to customise your own experience is something we value and will provide where ever we can. If you simply want to find more ships then just increase your range, if you want to know about their armoury or combat strategy then that's your choice and an available option.
For full details on combat scanning we've just release a new blog article, let's talk combat scanning.