The featured game for Feb 13 - Feb 16th is here!
Game: QRTH-PHYL
Developer: hermitgames
DRM: DRM-Free, Desura (if released), Steam (if Greenlit)
Platforms: Windows
Featured Charity: Save the Children
10% of all sales generated by this deal will go to Save the Children.
---
Game Description:
"Arcade documentary of maze/dot/snake mechanic within changing dimensions, axis locks and the corruption of the system. Collect, grow, avoid your past, find new space, wake up...
QRTH-PHYL continues the algorithmic, generative and metaphorical arcade game design ideas last seen in previous hermitgames release Leave Home. The game plays in 3D, is adaptive and fuses elements of documentary. Based on a prototype created in the deep south west of Cornwall circa 2004 it has been (re)developed for PC over the last two years. Built with custom tools, self generating code and a modified AY-3-8912 audio chip. "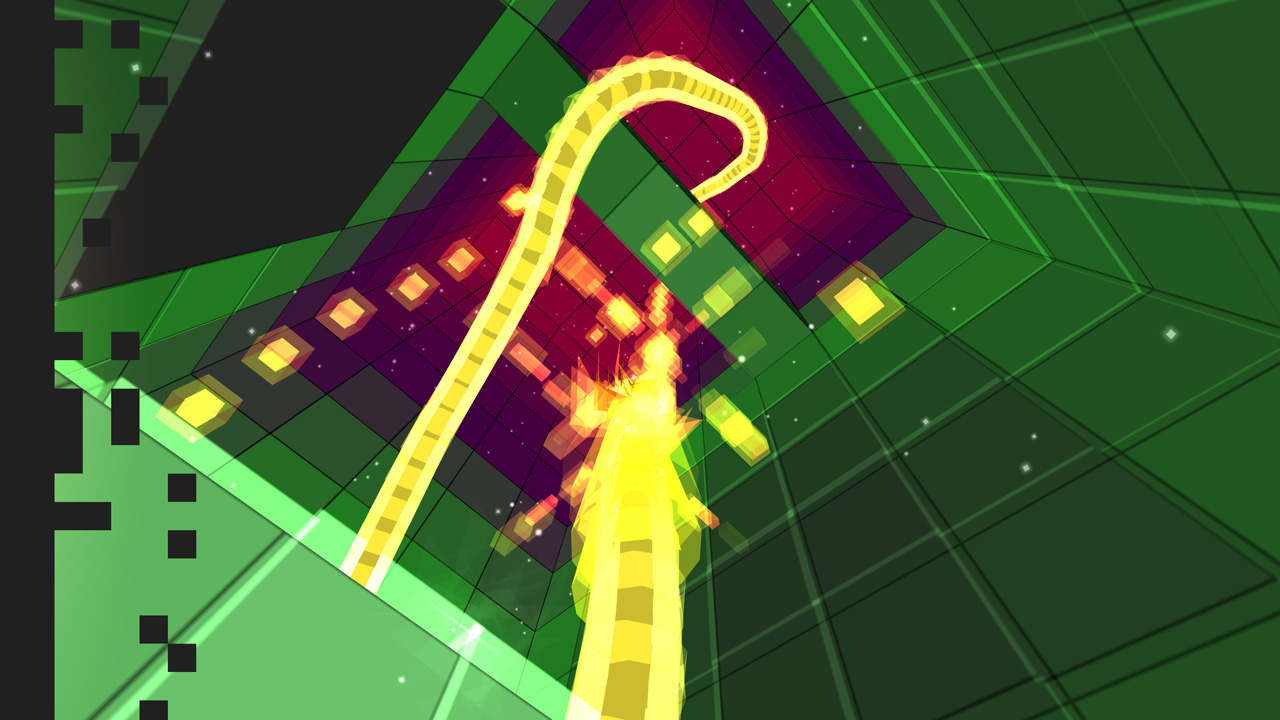 ---
Beat the average and get:
Original unreleased 2004 prototype that inspired QRTH-PHYL
Original Blockade 1976 service manual
"Random Illogic and Elegant Creeps" technical design article by Lane Hauck, the creator of Blockade
Also, support QRTH-PHYL on Steam Greenlight, and get a Steam key if/when the game is approved!