The featured game for March 5 - 8 is here! Get it now!
Game: Bridge It
Developer: Chronic Logic
DRM: DRM-Free, Desura
Platforms: Windows
Featured Charity: Equality Now
10% of all sales generated by this deal will go to Equality Now.
---
Game Description:
Think you have what it takes to be a master builder? Think again! Bridge it will test your mettle in over 30 levels filled with chasms, rivers, trucks, boats, and more!
"Set in the picturesque surroundings of sparse deserts and dense forests it is your task to strategically design and construct an engineering masterpiece. Watch in eager anticipation as unsuspecting motorists, heavy freight trains and tourist riverboats approach. Will your solution stand up to the test or will tons of mangled steel be sent plummeting into the river below?
30 challenging levels from novice to expert
Cars, trucks, trains to drive across your bridges
Boats to really test your draw bridges
Build suspension bridges, draw bridges and more!
Ability to save out and swap levels with friends
Scoring system rewards clever design and cheap bridges
Intuitive editing tools allow you to build beautiful bridges
Narrated tutorial levels
Earthquakes to really put your bridges through their paces!"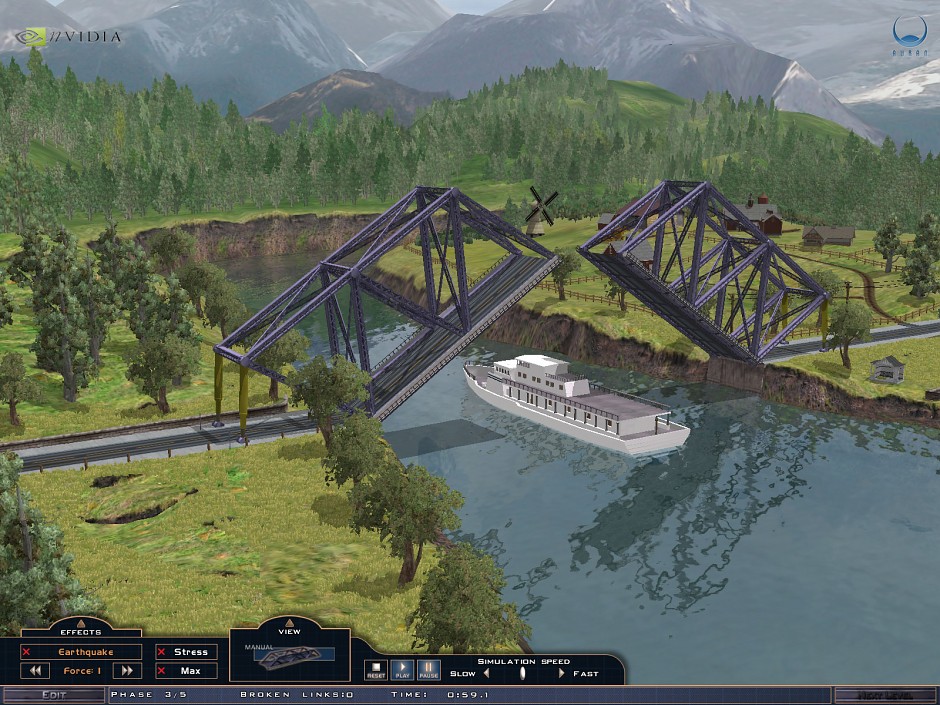 ---
Beat the average and get:
Bridge It add on pack: eight more levels to test your skills!