Whether it is on your desktop, an old hard drive or stashed away in the deepest caverns of your brain, most of us have an ideas folder. Lots of game developers fill this folder with ideas about their ideal game and may take inspiration from blockbuster releases, vivid dreams, or projects that never made it off the shelf.
For video game developer Damon Branch, who has worked with companies including EA, Microsoft, and Take 2, his ideal game was one where every in game element was interactive and destructible; where real-world physics, including flowing liquids, are a central part of the game play experience.
In 2008 Damon decided to stop letting the myriad of excuses we all have prevent him from pursuing his dream. Brother Anatole, a 3D artist and experienced game developer in his own right, quickly joined the team now known as Last Limb Games. After 5 years of development, upcoming release Organic Panic makes their dream a reality.
At the core of this 2.5D puzzle platformer is a next generation physics engine that immerses players in a world where each and every in game element can be interacted with and has unique properties. Players are presented with nearly 100 different in game elements ranging from ropes to lava, from rubber to levers allowing for each of the over 100 levels to be completed in a unique way. Whether you burn your enemies, squish them with a rock, tunnel under them or drive over them, you are guaranteed to have a good time. On top of all of this, Organic Panic also includes dynamic multiplayer and online game play scenarios.
The Branch brothers hope players will find these interactions as fun and entertaining as the main story line.
And what a story line it is, enhanced by multi-layered backgrounds (which employ parallax scrolling or all you design geeks out there) Organic Panic is a beautifully polished game play experience. Players help a team of fruits and vegetables as they battle against the evil meat and cheese empire, which has been corrupted by technology. Each of the four masterfully rendered protagonists (Cherry, Carrot, Kiwi, and Coconut) possesses different abilities and power ups that help you restore balance to the world.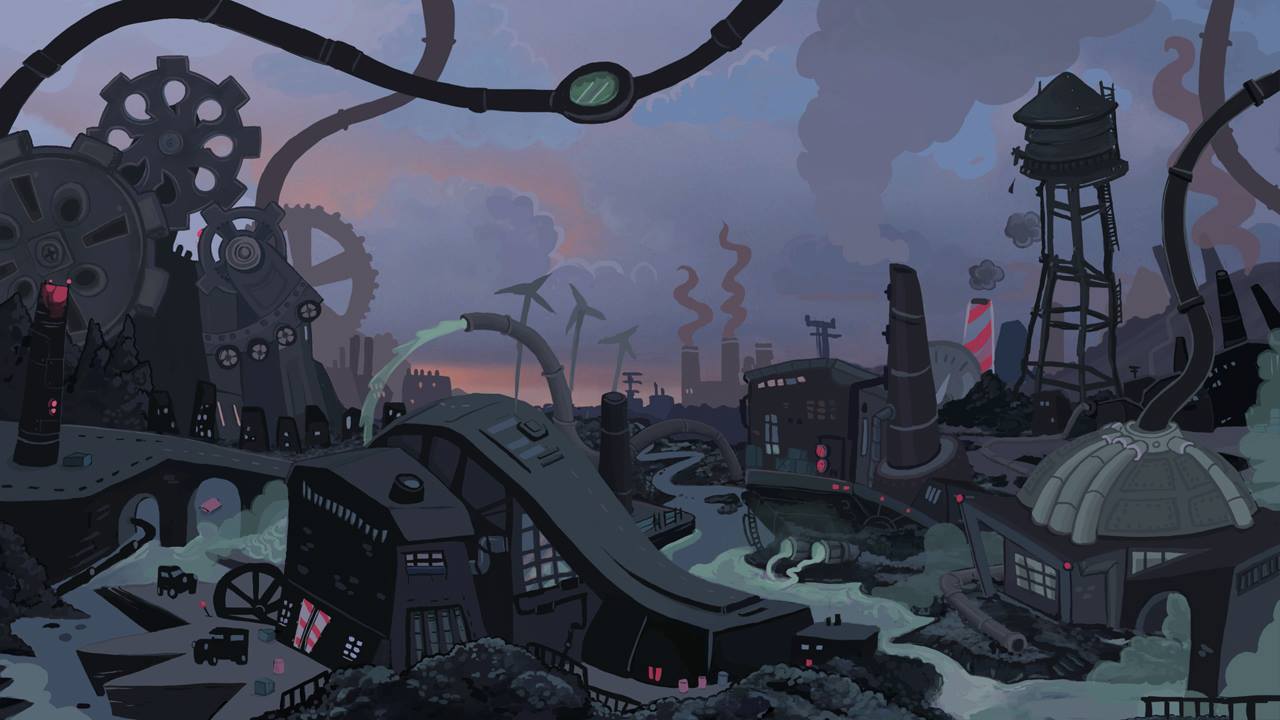 The game's narrative is presented to players with the help of comic book style storyboards which keep Organic Panic light, fun and thoroughly enjoyable.
On top of all of this, players can create their own levels, using the same level editor as the game's developers. Tools such as boolean and welding allow for virtually any shape or machine to be easily created. The Last Limb Games development team hopes to create a community where user generated levels are shared and rated. And there are already plenty of users anticipating Organic Panic's release; it won Game of the Month at the NYC Games Forum.
Hoping this success can fuel the last stages of development, a Kickstarter campgain will be launched in the coming weeks. The money will go towards cleaning up the level editor, rounding out the storyboard, and porting the game to Unity. Until then make sure to track the development process by
becoming a fan of Organic Panic on Facebook. The development team can be contacted via email at: info@lastlimb.com