This iHalo reboot has been in the works for about a year now with the construction of the Portara Engine. With VR and cross-platform multiplayer finally working, we heard Microsoft was hosting a VR event in Sale Lake City and decided to make a specialized demonstration of our engine using assets from Microsoft's flagship series: Halo.
While we initially intended to make our own game with our engine, people at the event really seemed to enjoy the fact that it WAS Halo, and even the Microsoft staff suggested that we try to keep the Halo assets and release it as a freeware Halo title. We didn't want to step on any toes, but the head of Community Development at the event has been contacting Microsoft/343 Industries' legal team to see if we can get permission to release the title for free.
While development is going very well and the legalities seem to be working themselves out, we have decided to go fully public with this project and announce that we will begin our closed alpha testing in early Summer 2016, followed up by an open beta test (assuming no problems arise) one month later.
So there's our roadmap. Our debut at the Microsoft VR event opened a lot of doors and we met a lot of really cool people like Michelle Osorio (who interviewed us on Periscope) and other VR developers. Microsoft has been absolutely wonderful and we would definitely recommend playing Halo: Master Chief Collection and Halo 5: Guardians to see how iHalo VR compares. Right now, our team consists of Mark Corbelli/Reynzard from the original iHalo team, and CJ Pollock/Scifiknux from the Solitude/Flaming Ice team.
We hope to see you online on our forums/live chat at projectportara.com and on our Facebook. See you starside!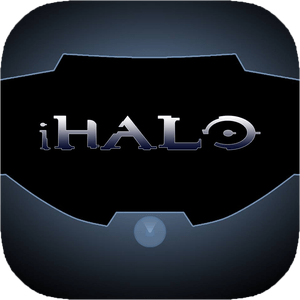 tl;dr version: iHalo started as an indie title with the Portara Engine, but now it's Halo. Closed alpha in a few weeks, open beta a month later. Check out our forums and like us on Facebook.