A new update for Pixel Knight has been upload to Desura, and is awaiting approval.
This new update includes some very important changes, such as a new secret boss which can be summoned by a rare item, as well as a new HUD for displaying the characters informations.
This new version is called 1.0 Final, and is succeding the 2.1 version. The reason for the change is due to it being a huge update and changing major aspects for the game. This version shows what the game is supposed to be like now, and is the game in it's finished and most polished state.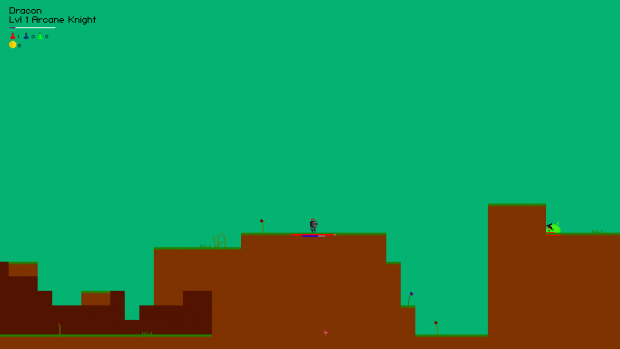 As the image shows, the new HUD is much cleaner than the older one, showing the player's health and magic meters below the character, which is much easier to be seen in the middle of a battle.
The new boss in the game is the Demon Bird. To fight him, the player must get an item which is a rare drop from enemies, the Demon Bird Token. Getting this item will summon the boss in the map. The difficulty varies depending on the character's level when the fighting the boss. He is, however, tougher than the other secret bosses.
Below you can see what the new boss looks like.

Thanks for the interest in the game! Be sure to see the game's page on Desura if you're thinking about buying it.