Tempelton was one of our first units, which we designed and eventually built. It falls under the basic ground unit category and is created in the basic ground units factory.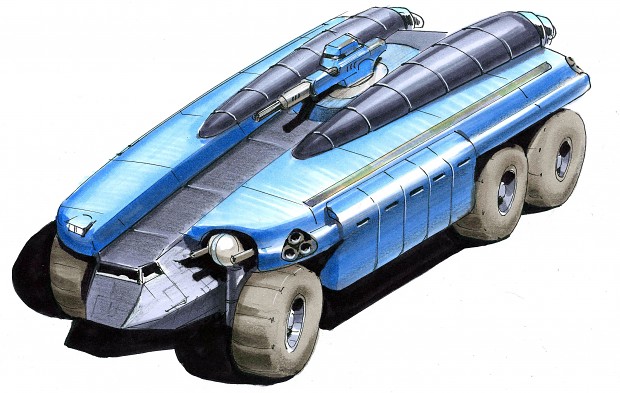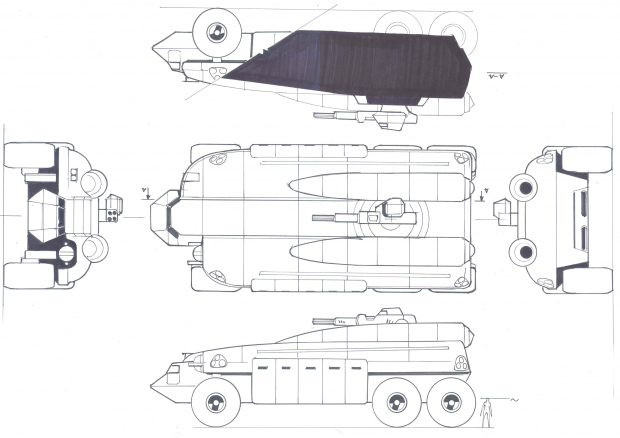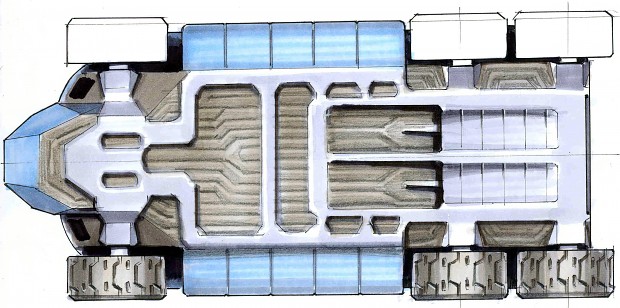 Tempelton is a transport vehicle, which can transport 12 passengers altogether, including driver and gunner. Ten soldiers sit inside two boxes, 5 on each side. They can attach their gun into the small window and fire from the cover, offering the vehicle a side cover.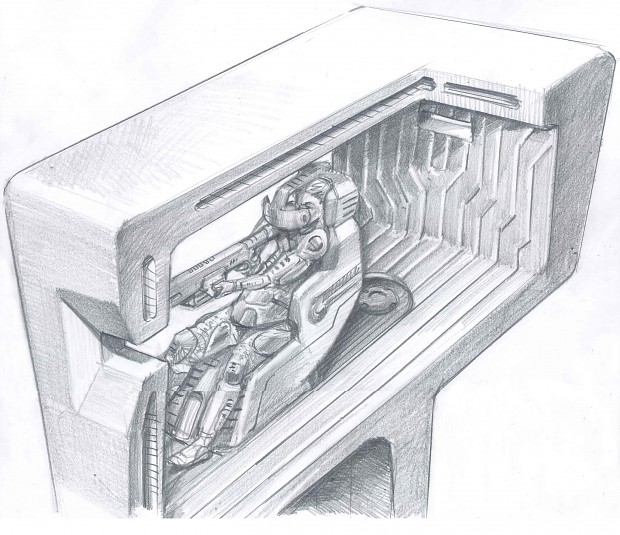 When the vehicle is halted, the driver can rearrange these boxes so that the both of them aim at the same side. One box is lowered to the ground while the other slides throughout the vehicle to the other side and locks itself onto the first one, meanwhile the soldiers in the moving box turn 180 degrees and attach their guns to the other side of the box. The result is firepower of 10 well covered soldiers concentrated into one direction.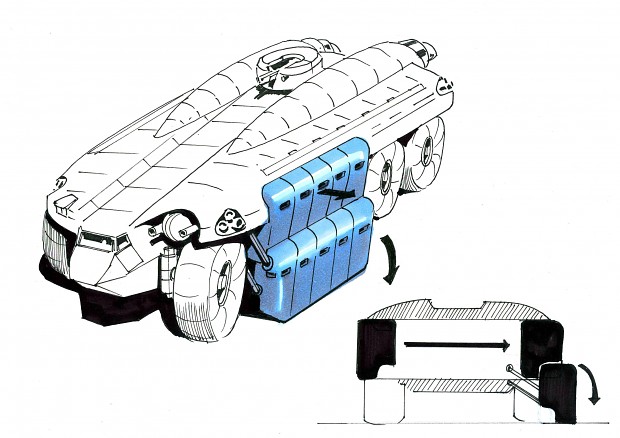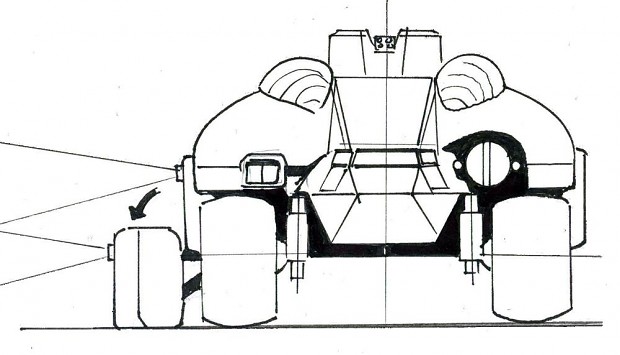 The gunner sits in the upper part of the vehicle and controls cannon with higher caliber but lower cadence, which can be upgraded to a rocket launcher or grenade launcher. Both driver and gunner can also fire countermeasures.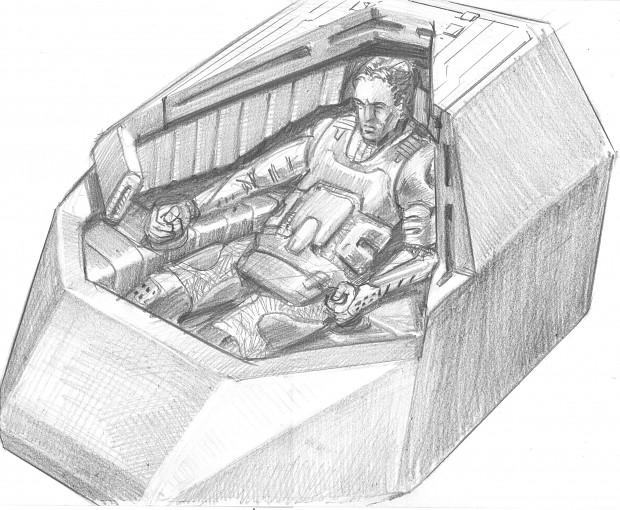 The driver uses integrated console to control the vehicle and the utter system.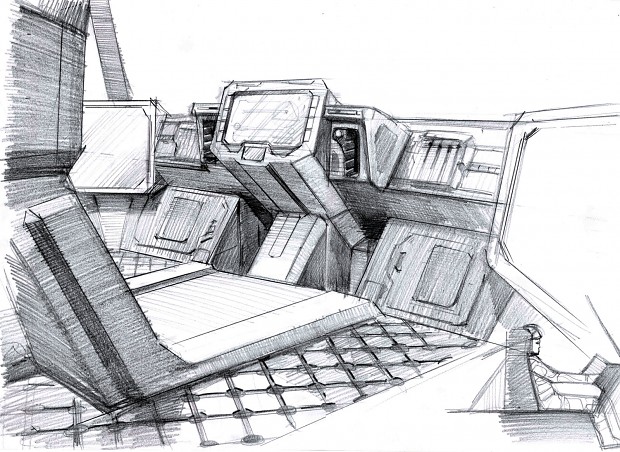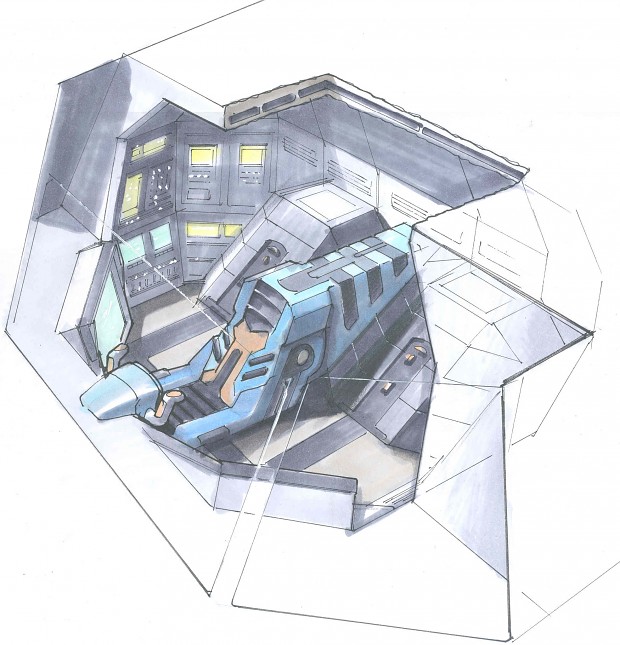 Tempelton is capable of slow swimming, it uses smoke screen, is accessorized with camouflage technology and countermeasures against guided missiles and is upgradeable in different directions of specialization.
Here are few screenshots of the modelled and textured unit: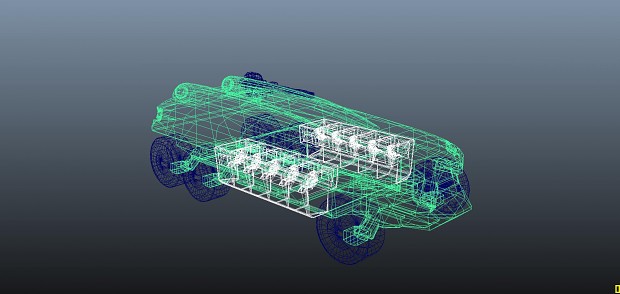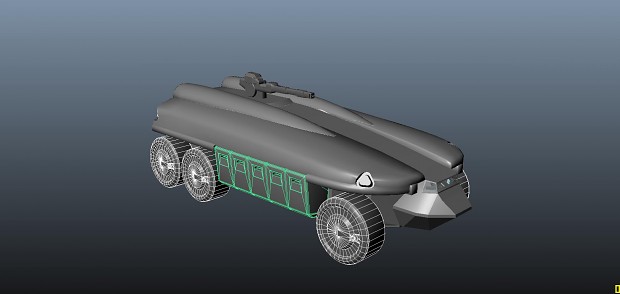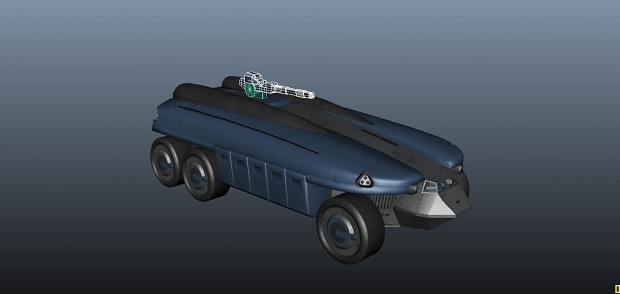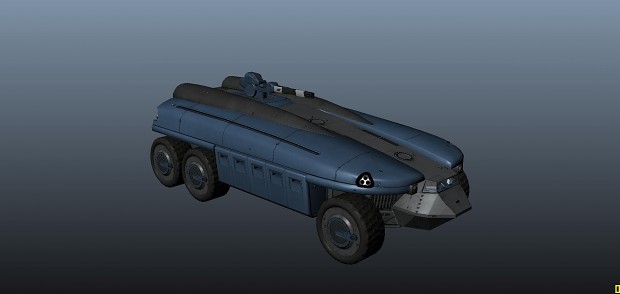 Here is Tempelton placed in the game: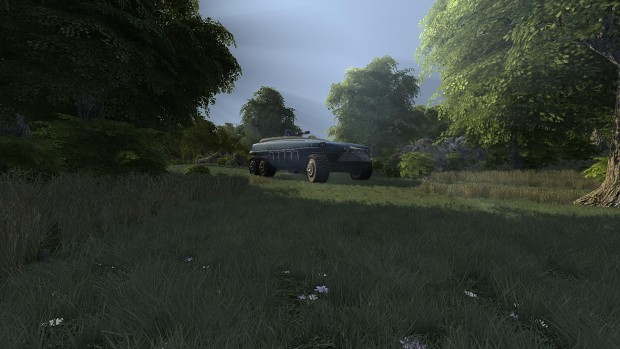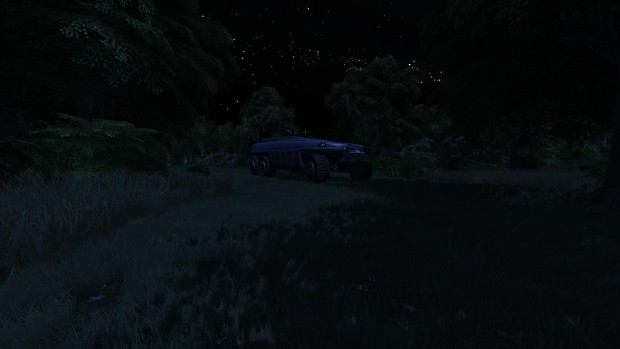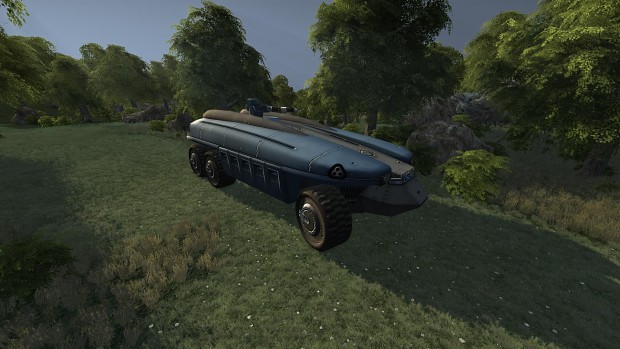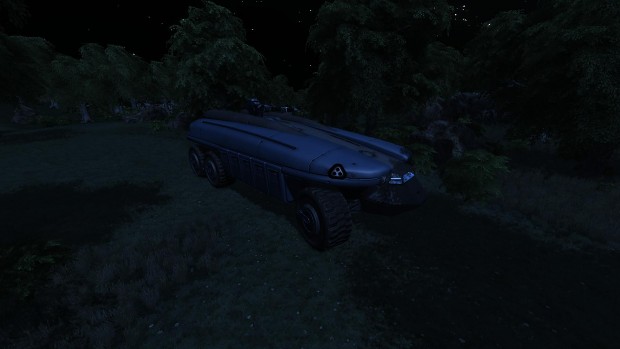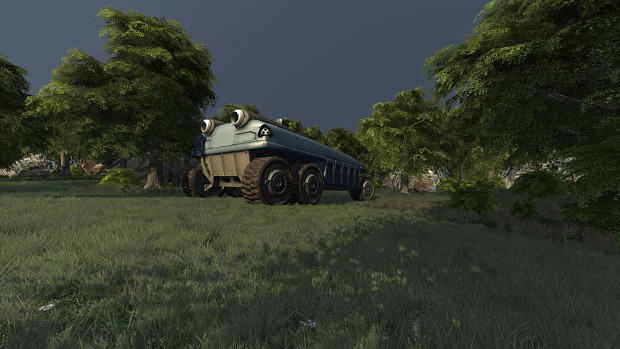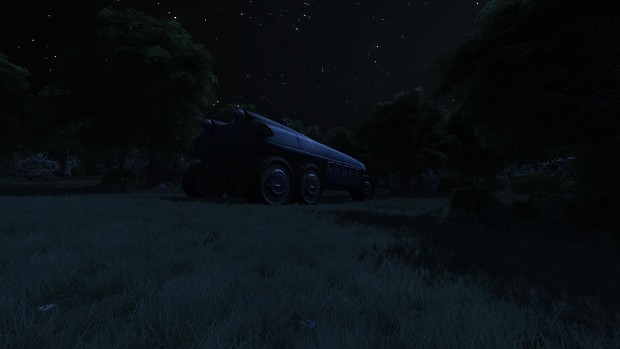 You can Pre-Order REFUSION at Refusion-game.com
You can find us also at:
Facebook.com
Twitter.com
Reddit.com
Plus.google.com
Youtube.com
Steamcommunity.com
Share it, Like it if you like it :)
See You in REFUSION