I finally got rid of the old ugly GUI that was causing my brain to hurt. So here comes the new moddable interface. Yes! Anyone with a bit of Xml knowledge and time on their hands could modify it as they see fit. :)
So I made a basic default GUI. Very basic indeed. There's a touch of the player color tint on the background.
In-game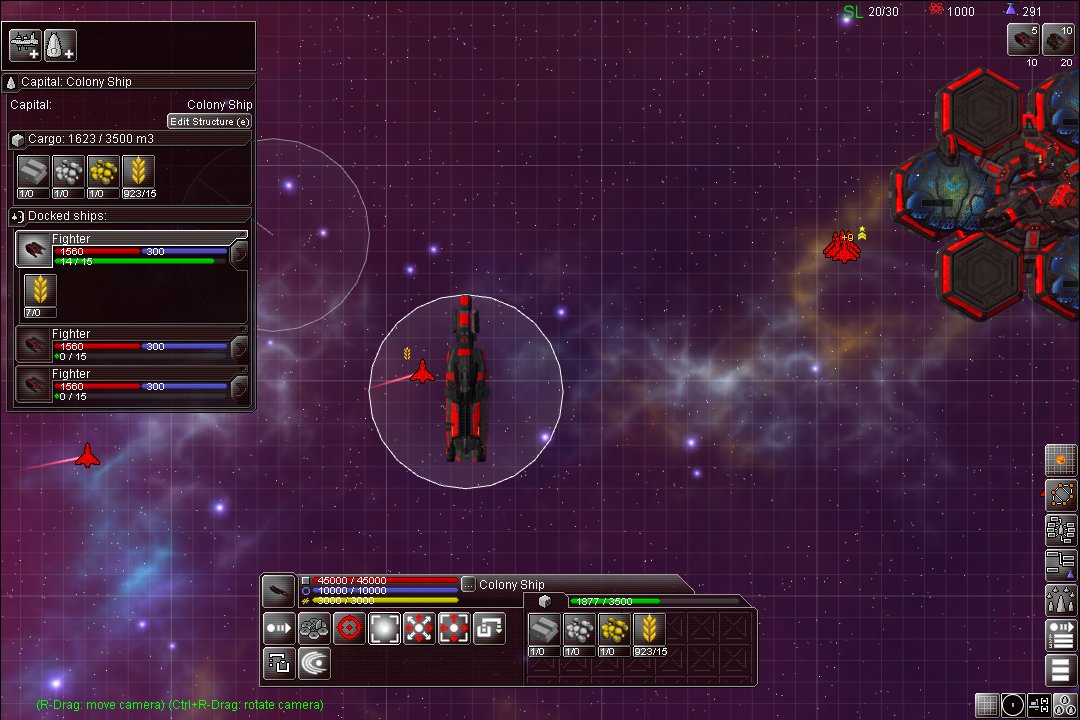 Tech tree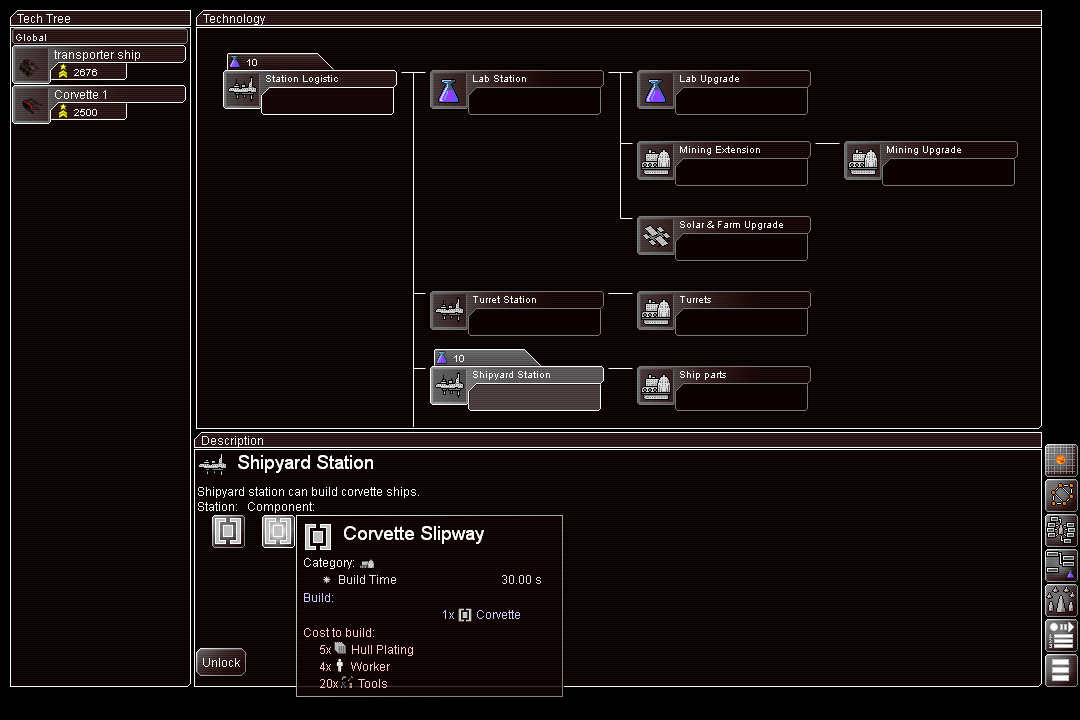 Ship editor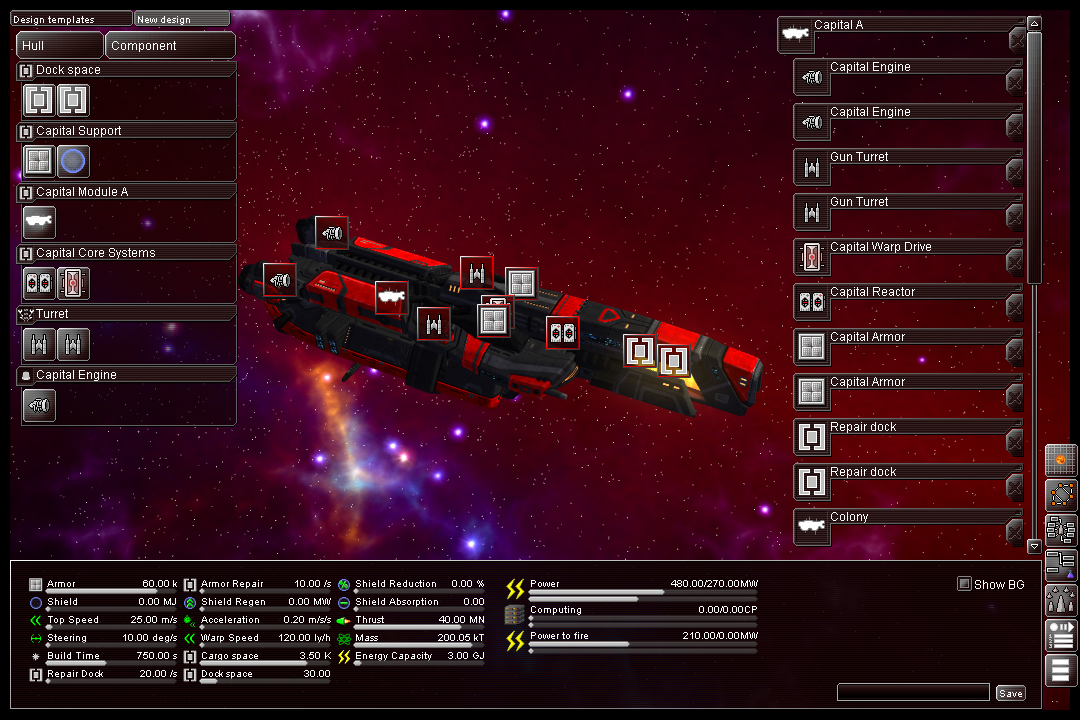 And now it is more responsive than ever! There's mouse over events in the Xml in which you can show/hide parts of the interface.
I plan to add lots of new GUI features as the game evolves like playing sounds, more layout options, etc.