Hive Defender is a fast paced and frantic new take on real time tactics that combines elements of RTS and Tower Defense games, all inside of a procedurally generated and fully destructible labyrinth.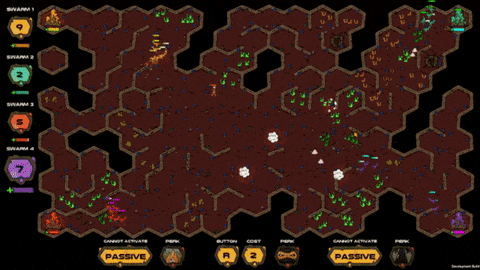 In the game you play as an alien hive mind trying to defend it's various nests from waves of human invaders. At your disposal are multiple alien swarms you command simultaneously, a huge range of unlockable perks, and the option to team up with a friend in the online co-op mode!

The game has already been covered by the likes of PC-Gamer and Indie-Gems, among others, and even has a few reviews of the playtest, which have all been quite positive.

If you're going to check out one demo this spring for steam next fest, this might be the one for you. And if you don't like playing demos, a wishlist is in order!