Beta testing has ended and the game has been checked, verified and released!
The stable build of the full game is now live, ready and available!
You can now play the full Heroes of Shaola, a unique crossover between Zelda-like, Diablo-like action RPG and Final Fantasy-like turn based battle mechanics.
It brings back childhood memories of those good old games in the past. It resembles the familiar look and feel of Middle-Earth and other fantasy worlds in Game of Thrones, Elder Scrolls, Baldur's Gate, The Witcher etc.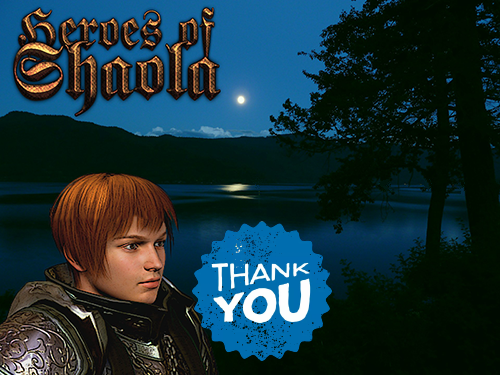 A big Thank You to our patient supporters and everyone who stays patient, follows and supports this project from the beginning and helped make this game possible.
As always, any commentary, suggestions, bug reports, anything you want to say in public network or admin@rpgfaction.com, smilingdragon.rpgstudio@gmail.com is really appreciated and will be noted and answered accordingly.
Again, huge thank you for your encouragement, feedback, and support. And if this is the first time you hear about the Shaola series, here is a warm hello to you and hopefully this first game can ignite your interest.
We've made the game for you, not just for "nerds" and fantasy fanatics, but for everyone. Anyone can enjoy a good story.
Thank you again, everyone. Your support means a lot to us. Thank you for your support and enjoy the world of Shaola!
Note: There will be a Weekend Sale coming up. Make sure you go to Itch.io and grab a copy.