Hello, IndieDB!
This is Guardian. It's a new 2D sidescroller adventure game.
Scenario
You take the role of what is known as a Guardian- a child's personal protector. Each Guardian has a child, and each child has a Guardian; the Guardian is responsible for the child's safety. Protecting them against evil fiends like the monsters from under the bed and in the closet is a Guardian's job.
In your case, your child's toys are stolen from a mysterious figure(clearly with malicious intent). Meeting a wizard named Avernaticus, you learn that this is no small matter; if the toys aren't rescued, they will be corrupted into evil creatures themselves and they will haunt your child's dreams for the rest of his life.
You set off on a perilous quest to abolish this evil and rescue the stolen toys.
Gameplay
The game is a 2D sidescroller. Throughout your quest you collect different items like swords and potions. You can also collect different powerups(things like a "Double Jump" powerup).
Combat is basically hack 'n slash. Think of almost ALTTP(Legend of Zelda) except a sidescroller(kind of Adventure of Link style I guess? I'm not sure; Adventure of Link is the only Zelda game I've never played...). You run at an enemy, swing your weapon, and knock them back. While the basic concept of combat is simple, I plan to incorporate several different things into the actual system. Right now I've made a boss that shoots projectiles after it has been hit; at several times you'll need to dodge these projectiles using a double jump or something else.
Screenshots
With all that being said, let me know what you think of these screenshots!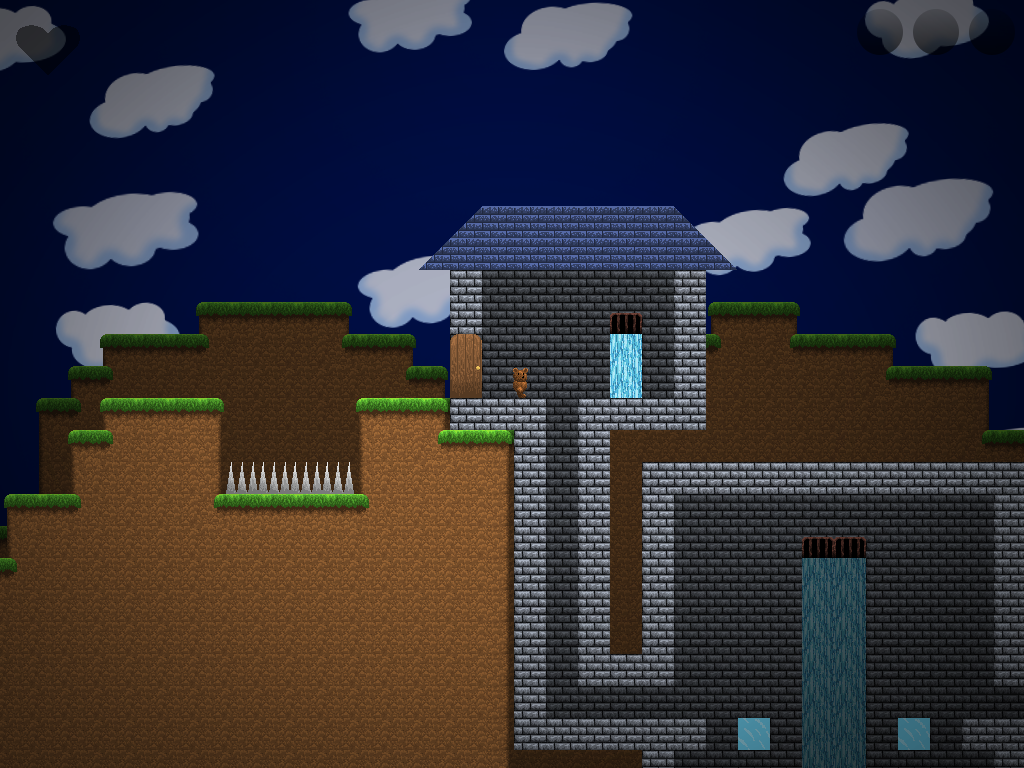 Here's a picture of the sewer entrance in the first level after adding some new tiles.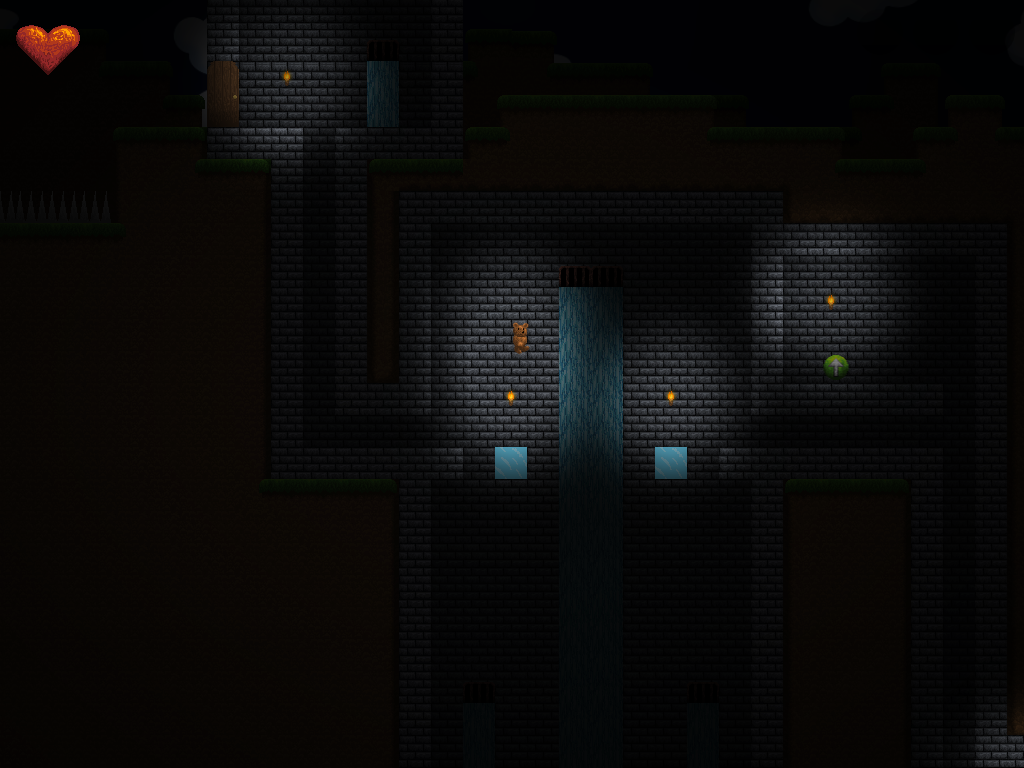 Here's a picture of the new smooth lighting system! It makes the sewer have a lot better atmosphere.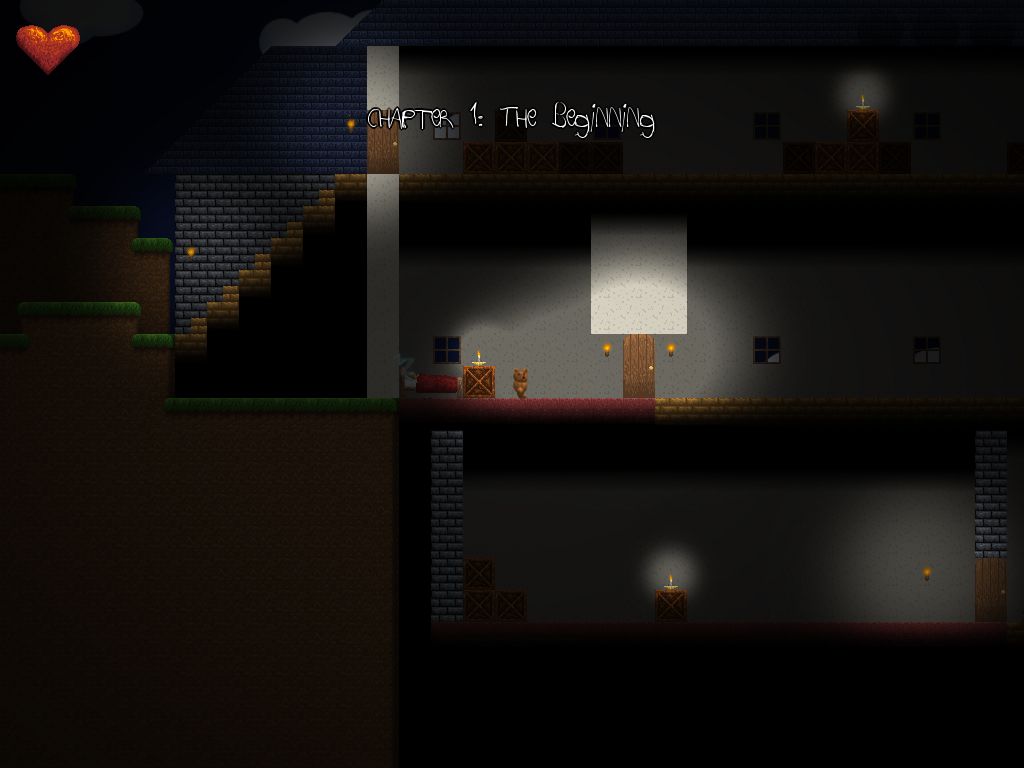 Here's a picture of the updated house in the first level after adding in some new tiles and a fancy level title.
Let me know what you guys think!