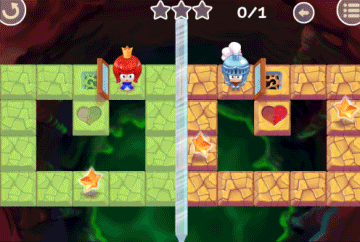 That's how controls work.
You touch the cell you need. The character goes to the cell if the movement is available (the cell colors with green). Mirror movement will be applied to the second character. If it's not available - the cell colors with red and the characters stand still.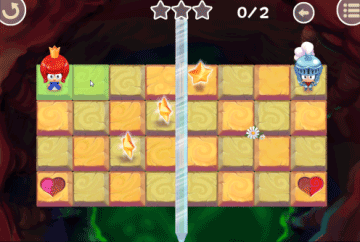 Characters will not move until you release the finger.
The level with three touches:

If you like the game please like it on Facebook ^.^