Hi!
It's my pleasure to announce that, after 2.5 weeks, Breaking Fast has been greenlit on Steam. We're very happy about it and want to thank you for your support.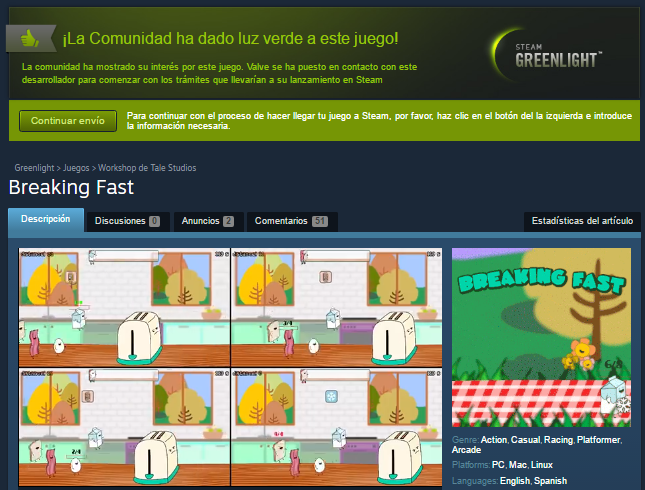 Very soon, you'll be able to enjoy the craziest, funnest and most delicious races ever on Steam!
We have a scheduled a work plan for the following weeks, which include fixing bugs, polishing existing features, like animations, and adding new surprises, like scenarios and characters. In parallel, we're also working on a really fun online mode.
We'll keep you posted on important news and the progress of the development.
Thanks again!