Hey! Vote up the Great Permutator on the Greenlight page!
Some news about porting the game to Linux and Mac. I rewrited input and graphic parts from DirectX to a bunch of OpenGL and FLTK. So now it fine works (without sound and net) on Ubuntu inside VirtualBox: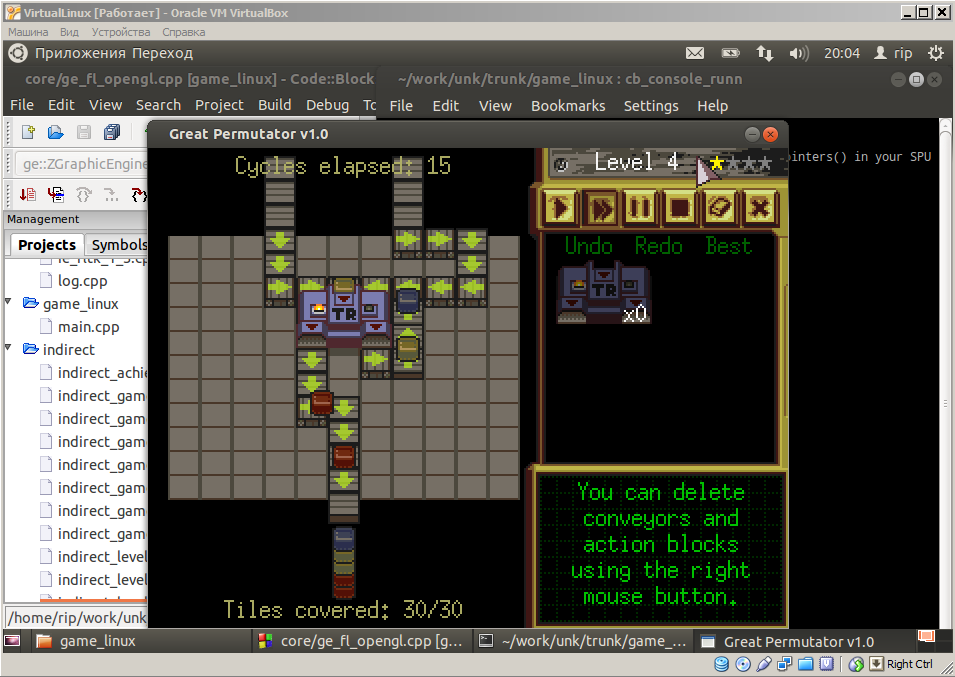 You can see, there are some small troubles with the font. It will be fixed.
The current code also should work on Mac, but I didn't try to compile it on Mac yet.