So first off, what I didn't tell you last week about the pixel perfect-ness was that it didn't work. It was broken bad. BUT, I fixed it. It scales pixel perfect, and even has a little white border around it. Oddly enough, however, the border works fine on my 1366*768 (16:9) monitor, but I tried it on a 1280*1024 monitor and the box was drawn low. But who the hell has a monitor that size? (Other than my school...)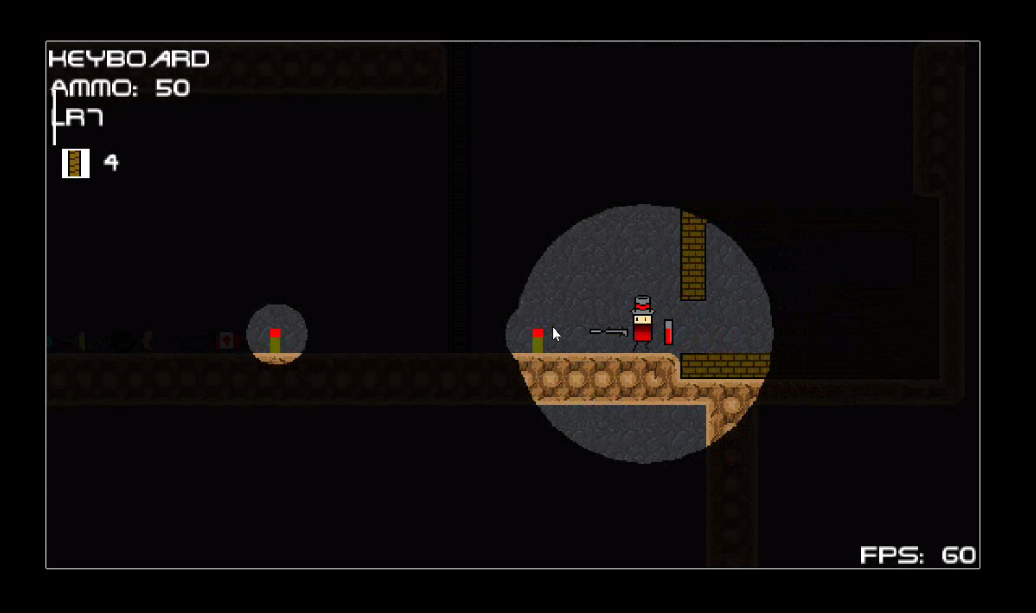 Sadly, I couldn't get a photo better than that in full screen. That is actually a photo of a video I took from litecam... But you get the jist, it looks much better.
You may notice in that photo that there is a new type of wall! It was technically added two weeks ago, but I just redid the sprite so it doesn't look like garbage. (My favourite part of that photo is the faint "Window Snip.")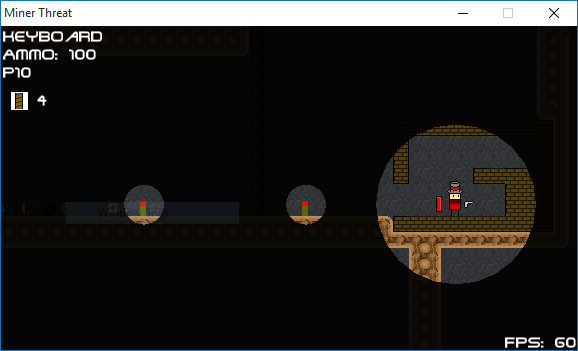 I did a lot of work on the enemies this week, as in touching them up. I got my hands on a great piece of software called Aseprite that is just stellar. Best spriting software I've seen thus far -- and no, I am not being paid to say that. (I wish...)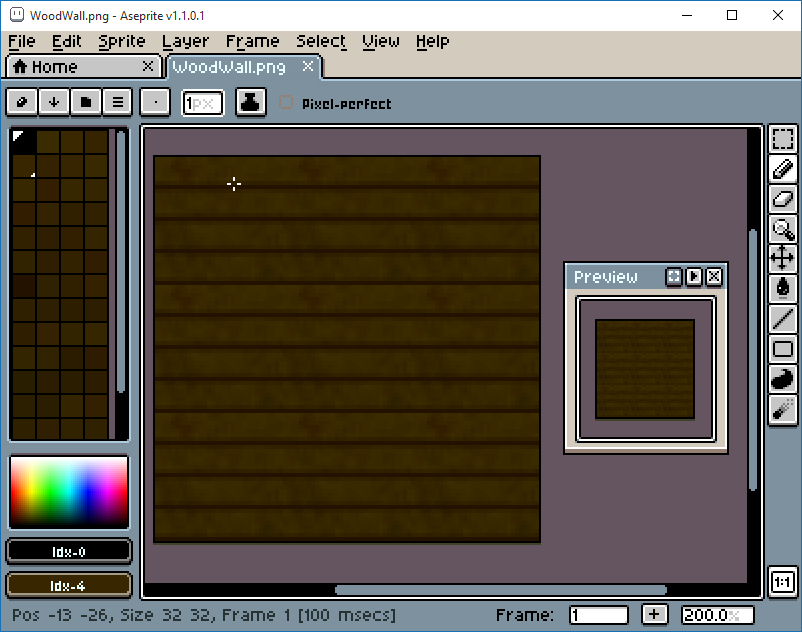 I would show off the enemy sprites, but I got those from some asset pack. They came in a high resolution (In comparison to Miner Threat), so I had to scale them down. Miner threat wall are actually 16*16 and the player is like 12*24, or something like that. So I scaled them down quite a bit and the didn't look great, lots of lost pixels, so I had to redo them myself.
But the best part of this week is the part when I fixed the game so it wouldn't crash when you clicked on an empty inventory slot.
10/10 best game